The Cal Performances Classroom (K-12)

Overview
Follow the Cal Performances Classroom: #CalPerfsLearn | On Tumblr


What's a Cal Performances Classroom? Your classroom, of course!
The arts are an endlessly replenishable resource for a lifelong love affair with thinking, learning and feeling across disciplines and cultures. They connect fluidly with curriculum throughout the school years, and—perhaps with more endurance—they connect us to ideas and reflection on human experience that can't easily be expressed any other way.

Each season at Cal Performances, you will find a menu of compelling performances and classroom opportunities for any age. You can create your Cal Performances classroom through any or all of our artistic literacy programs for grades K–12. Cal Performances holds artistic literacy on a par with language and numerical literacy. Those who are artistically literate hold the keys to a lifelong engagement with the arts, able to unlock and make personal connections to any work of art, regardless of level of familiarity with the work and the artists.

Artistic literacy skills are developed in the Cal Performances classroom as students and teachers are engaged in the artist's process. These skills are embedded in everything we do, from pre-performance talks to community conversations to teacher workshops and artist visits to the classroom.

You can create your Cal Performances classroom through any or all of our artistic literacy programs for grades K-12:

SchoolTime Performances: Five of our regularly scheduled performances are reprised in one-hour performances during the school day.

Teacher Workshops: Three-hour immersions into the creative process of performing artists on our stage, scheduled approximately three weeks before a SchoolTime Performance to give you plenty of time to engage your students in preparation for seeing the performance.

Master Teaching Artist Classroom Visits: For an additional fee, teachers who take a workshop can enrich their students' experience of performances by signing up for Master Teaching Artists to visit their classrooms before a SchoolTime Performance.

K-12 Artistic Literacy Engagement Guides: When you become a Cal Performances Classroom, you get access to our Engagement Guides, designed to situate you and your students into the artistic process.

AileyCamp/AileyAlums: A tuition-free six week summer program inspired by Alvin Ailey and fully funded and run by Cal Performances.




Cal Performances Classroom is made possible, in part, by Wells Fargo.

SchoolTime
All performances begin at 11am.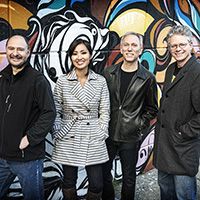 Kronos Quartet
Fifty for the Future
Thu, Jan 24, 2019 at 11am
After 45 years spent re-inventing the string quartet, Kronos is committing itself to the next generation of musical innovators with Fifty for the Future, an ambitious program that commissions new music from a diverse group of international composers. Devoted to a bold, contemporary approach to writing and performing chamber music, and designed expressly to contribute to the training of students and emerging professionals, Fifty for the Future offers fresh, lively, and inspiring new ways to write, listen to, and respond to string quartet music. "Kronos remains as geographically, politically, and spiritually feisty as ever" (Los Angeles Times).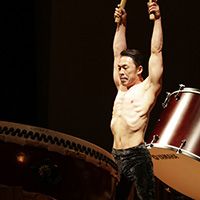 Kodo
One Earth Tour: Evolution
Mon, Feb 4, 2019 at 11am
One of the best-loved drum ensembles in the world, Kodo returns with Evolution, a breathtaking look back to the group's signature works from the 1970s to the present. Kodo harnesses the raw power and thunderous energy of traditional Japanese taiko drumming, its athletic drummers coaxing both delicate sounds and pounding fury from a whole family of drums, including the gigantic o-daiko, weighing in at 660 lbs. "Its music is a matter of flesh and blood, wood and stretched skin. Kodo can raise the roof, but the group can also show extraordinary finesse" (
The New York Times
).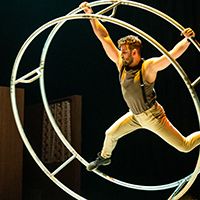 7 Fingers
Reversible
Mon, Feb 25, 2019 at 11am
What were the lives of your grandparents like when they were young? And how did their lives shape you? Guided by these questions, members of Montreal's The 7 Fingers researched their own family histories, interviewing older generations about their dreams, struggles, and secrets, and weaving them together in this playful and moving performance.

Through a unique and riveting mix of theater, circus arts, dance, music, and acrobatics, the performers of The 7 Fingers take us on a vibrant journey through space and time to a world filled with beauty, joy, and hope. Be prepared for the best in contemporary circus arts—moments of pure grace yielding to rushes of adrenalinas these multi-talented artists create an intergenerational bridge between past and present, then and now.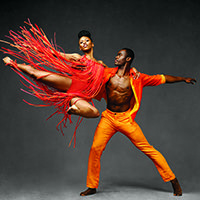 Alvin Ailey American Dance Theater
Wed, April 10, 2019 at 11am
Thurs, April 11 2019 at 11am
Cal Performances proudly celebrates a 50-year partnership with the Alvin Ailey American Dance Theater, a relationship that continues to grow and thrive. The company's expert dancers promise more thrilling dance this season, with classics that capture significant moments in America's history, and powerful new pieces that speak to the issues of our times. "The texture of their dancing is powerful and juicy, brilliant in speed and marvelous in slowness. You feel as if you've always known them" (The New York Times). 





Download the 2018/19 Cal Performances Classroom brochure


Download the 2018/19 Cal Performances Classroom order form
Teacher Workshops
Get the most out of your SchoolTime matinee experience! Cal Performances' master teaching artists create and present teacher workshops that are interactive and engaging explorations of the artworks presented at SchoolTime performances. Customized for each program, workshops are inquiry-based and flexible for adaptation in your classroom. You'll also leave each workshop with a special Teacher Engagement Guide designed to support transfer of the knowledge and skills back to your classroom.

Taiko: The Drama of Rhythm and Contrast
Sat, Dec. 8, 2018, 10am–1pm
1522 Ward St (at Sacramento), Berkeley
Longfellow Middle School cafeteria (at the back of the school)
SchoolTime: Kodo
(Mon, Feb. 4, 11am)
Kodo's artistic use of contrast—the play between sound and silence, light and darkness, stillness and movement—imbues performances with compelling dramatic tension. We'll examine contrast as an artistic tool as we learn taiko rhythms, explore drumming in unison and in response, and experience ritualized movement.

Embodied Stories: Telling Family Stories in Extraordinary Ways
Sat, Jan. 12, 2019, 10am–1pm
Longfellow Middle School, 1500 Derby Street, Berkeley
SchoolTime: The 7 Fingers
(Mon, Feb. 25, 11am)
How do you tell stories that awaken an audience's senses, touch their hearts, and pack an emotional punch? The 7 Fingers brings stories to life by pushing the expressiveness of human bodies to the limit, evoking a pure, visceral response. Join us as we explore family histories, using heightened movement and theatrical elements to create stories that resonate and inspire.

Dance: The Language of Gesture
Sat, Feb. 23, 2019, 10am–1pm
Longfellow Middle School, 1500 Derby Street, Berkeley
SchoolTime: Alvin Ailey American Dance Theater
(Weds, April 10 and Thurs, April 11, 11am)
Choreographers closely observe everyday gestures and then enhance, intensify, and link these movements together into dances that tell stories, express ideas, and evoke emotions. Learn how to "read" dance by examining physical expression and movement, and then how to "write" your own choreographic phrases.

Contact eduprograms@calperformances.org or Rica Anderson, Education Programs Manager at 510.642.6838 for more information.


Download the 2018/19 Cal Performances Classroom brochure


Download the 2018/19 Cal Performances Classroom order form
Master Teaching Artists
Teaching Artists have a double professional identity: they are trained and practicing artists, and they are skilled to teach through a variety of learning experiences that open the arts to a deeper understanding and provide a pathway for reflection and connection. They have expertise in their artistic profession and expertise in creating environments that invite learning and meaning-making through and with the arts.
At Cal Performances, we are privileged to work with some of the Bay Area's best
Master Teaching Artists
at the peak of their artistic and teaching practice. Our Teaching Artists work with K-12 classrooms, with campus curriculum, and with an array of education, social service, health, community and business partners. Our roster includes nationally and internationally respected Teaching Artists who are leaders both in their art forms and in the Teaching Artist Field. You will meet them at the Teacher Workshops, and you can bring them to your classroom to work with your students directly.
Only teachers who attend a Cal Performances Teacher Workshop can schedule a Master Teaching Artist visit.
K-12 Engagement Guides
The practice of good teaching and learning aligns with rigorous artistic inquiry, and you'll be able to guide your students step-by-step through an artistic challenge that will introduce them to creative thinking and problem-solving similar to that of the working artist. Each engagement guide includes project-based learning, reflection and frames for making personal and meaningful connections to the work of art. Engagement Guides are posted 3 weeks before the SchoolTime Performances so you have time to prepare yourself and your classroom for a deeper experience. Check here for updated materials 3 weeks before the performance date.
AileyCamp
A tuition free summer program inspired by Alvin Ailey and fully funded and run by Cal Performances. Dance instruction in four disciplines—modern, ballet, African, and Jazz—is complemented by personal development and creative communication classes that develop self-esteem discipline and critical thinking in youth ages 11-14.
More about AileyCamp