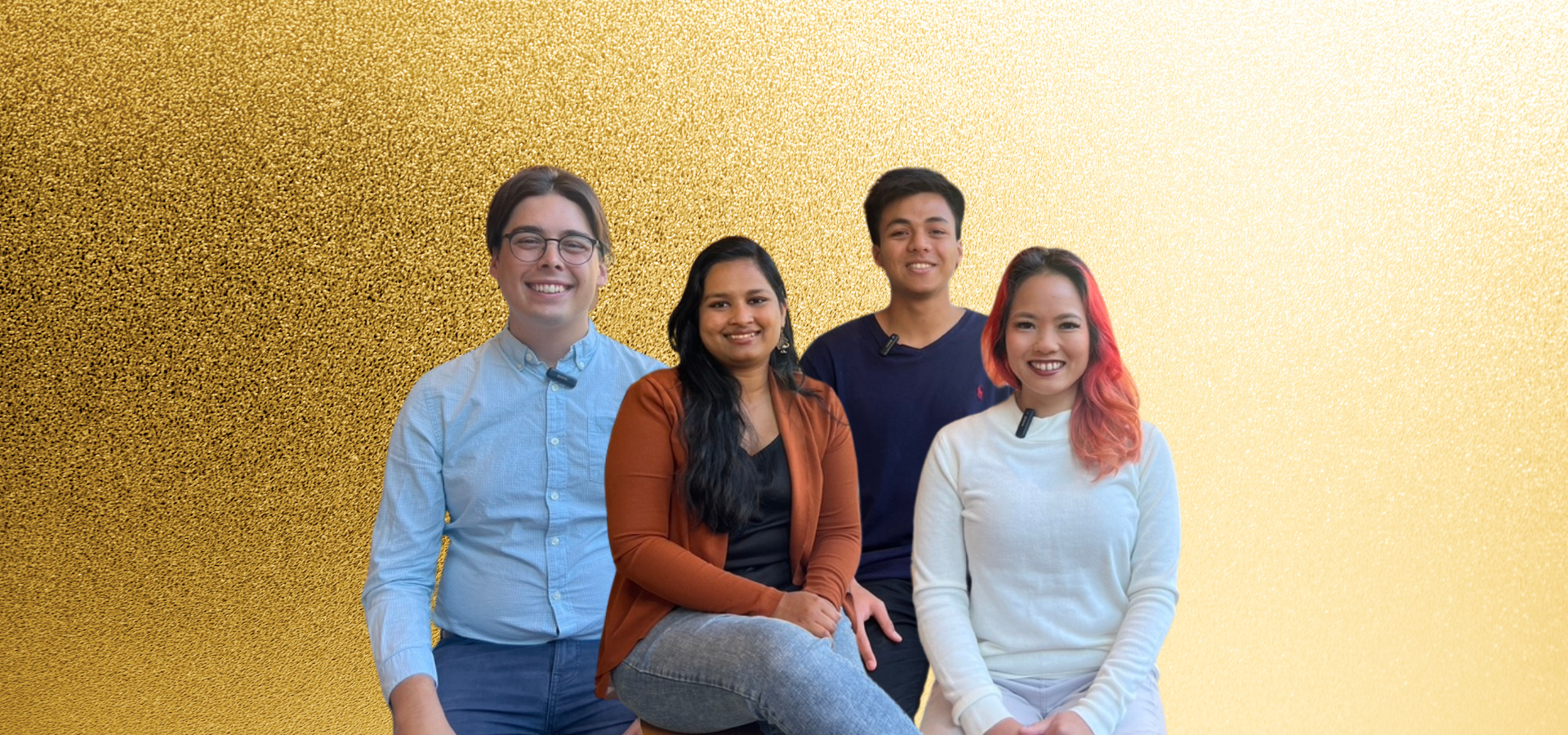 Students Share Experiences With Golden Bear Circle
Four UC Berkeley students talk about beloved performances and how the arts intersect with their education.
January 6, 2023
Great Seats, Greater Impact
Interview of UC Berkeley students Aliosha Bielenberg, Christina Dang, Lekshmy Hirandas, and Cesar Salcedo. Video filming and editing by Tiffany Valvo, Cal Performances' Social Media and Digital Content Specialist.
In the 2022/23 season, Cal Performances launched a new program called Golden Bear Circle, through which UC Berkeley students can receive $10 tickets for some of the very best seats in the performance hall for some of our most coveted performances. The program has been wildly successful thus far, with most Golden Bear Circle tickets selling out within a day of onsale—some, within hours or even minutes! The influx of students in our halls has brought with it a refreshing new energy to our audiences. The excitement, attentiveness, and thoughtfulness with which students have approached the performances has been influential for the Cal Performances community at large. To spotlight the impact our Golden Bear Circle students have had, we sat down with four of them to get their take on the performances they saw, the value of the performing arts, and Cal Performances' intersection with their education.