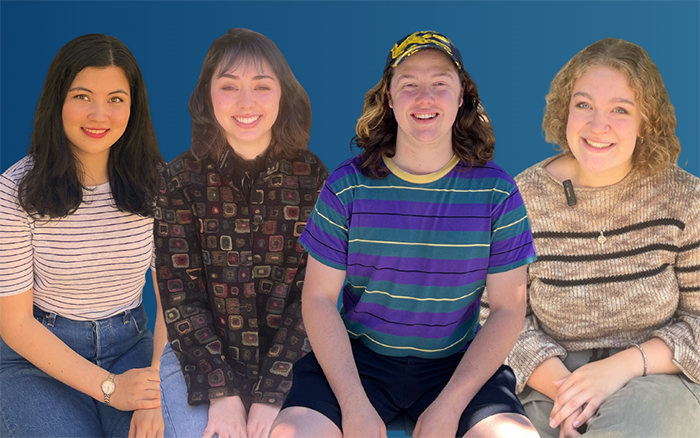 What It's Like to Be a UC Berkeley Student Working at Cal Performances
Student workers in the ticket office, front of house, and stage crew give a behind-the-scenes look at their experience working at an arts organization on a university campus.
August 18, 2023
Roughly 75 students work critical roles at Cal Performances each season.
Featuring Cal Performances student workers: Shane Barrows, Usher Captain & Assistant House Manager; Jordan Dudas, Scene Technician; Alisa LeFebvre, Front of House Manager; and Mina Rossman, Lead Cashier. Video filming and editing by Tiffany Valvo, Cal Performances' Social Media and Digital Content Specialist.
UC Berkeley students have a plethora of options when it comes to choosing an on-campus job. So, what makes a student apply to—and stay at—a performing arts center? What kind of skills do they hone here, and are they relevant to more than just music, dance, or theater majors? We interviewed four of the roughly 75 UC Berkeley student workers employed by Cal Performances year-round to learn more about their perspective on the important work they do to support our organization.
Interested in working for Cal Performances? Visit our Jobs page to see what positions are open.