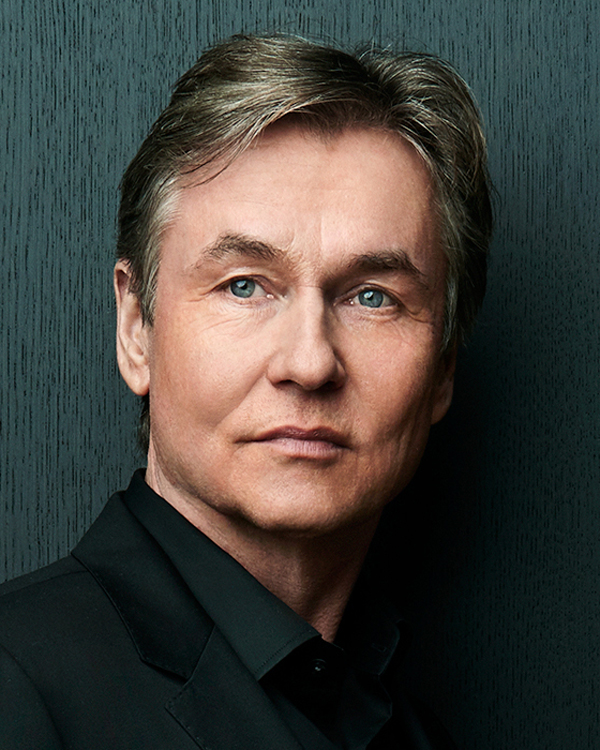 Esa-Pekka Salonen
music director, conductor
Esa-Pekka Salonen is known as both a composer and conductor. He is the Music Director of the San Francisco Symphony, where he works alongside eight Collaborative Partners from a variety of disciplines, ranging from composers to roboticists. He is the conductor laureate of the Philharmonia Orchestra, Los Angeles Philharmonic, and Swedish Radio Symphony Orchestra. As a member of the faculty of the Colburn School, he directs the preprofessional Negaunee Conducting Program. Salonen cofounded, and until 2018 served as the Artistic Director of, the annual Baltic Sea Festival.
Beginning with the Opening Night Gala, Salonen leads the San Francisco Symphony in twelve weeks of programming during the 2023–24 season. Highlights include world premieres from Jesper Nordin, Anders Hillborg, and Jens Ibsen; projects by Collaborative Partners Pekka Kuusisto and Carol Reiley; the launch of the inaugural California Festival; a tour of Southern California; and a program of Ravel and Schoenberg featuring choreography by Alonzo King and staging by Peter Sellars.
He will also conduct many of his own works this season around the world. Among them are a new work commemorating the 20th anniversary of Walt Disney Concert Hall, premiering with the Los Angeles Philharmonic; Karawane, also with the Los Angeles Philharmonic; his Sinfonia Con­cer­tante for Organ and Orchestra with the Finnish Radio Symphony Orchestra and Philadelphia Orchestra; and kínēma with the San Francisco Symphony and Philadelphia Orchestra.
Salonen has an extensive and varied recording career. Releases with the San Francisco Symphony include recordings of Bartók's piano concertos, as well as spatial audio recordings of several Ligeti compositions. Other recent recordings include Strauss's Four Last Songs, Bartók's The Miraculous Mandarin and Dance Suite, and a 2018 box set of Salonen's complete Sony recordings. His compositions appear on releases from Sony, Deutsche Grammophon, and Decca; his Piano Concerto, Violin Concerto, and Cello Concerto all appear on recordings he conducted himself.