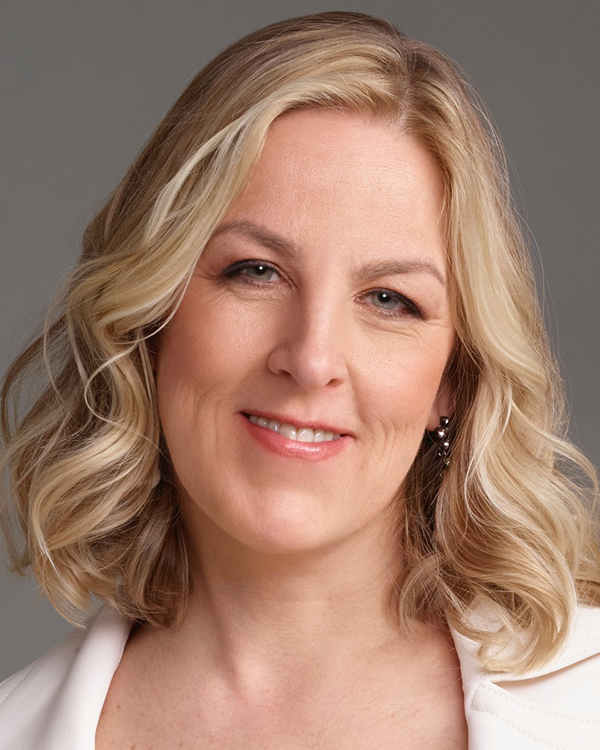 Ingrid Jensen has been hailed as one of the most gifted trumpeters of her generation and is a sought-out teacher, collaborator, and soloist.
After graduating from Berklee College of Music in 1989, Jensen became the youngest professor in the history of the Bruckner Conservatory in Linz, Austria. She recorded three albums for Enja Records in the 1990s and become one of the most in-demand trumpet players on the global jazz scene.
She has been a member of the innovative jazz orchestras of Maria Schneider (1994–2012) and Darcy James Argue (2002–present) and has performed with a cast of jazz legends ranging from Clark Terry to Esperanza Spalding. Jensen performed alongside British R&B artist Corrine Bailey Rae on Saturday Night Live and recorded with Canadian pop icon Sarah McLachlan. More recently, she has been performing with Grammy winner Terri Lyne Carrington.
One of Jensen's most frequent and closest collaborators is her sister, the saxophonist and composer Christine Jensen. Ingrid is a featured soloist on the Christine Jensen Jazz Orchestra's JUNO-award-winning album, Treelines (2011), and its successor, Habitat (2013). The sisters released a small group recording entitled Infinitude (Whirlwind) in 2016.
As a dedicated jazz educator, Jensen has taught at the University of Michigan and Peabody Conservatory; performed and lectured with the Thelonious Monk Institute High School group featuring Herbie Hancock; and performed and taught at the Centrum Jazz Workshop, the Dave Brubeck Institute, the Banff Centre Workshop in Jazz & Creative Music, the Stanford Jazz Camp, and the Geri Allen Jazz Camp for Young Women.
Jensen won the Carmine Caruso Trumpet Competition in 1995 and recently served as artist-in-residence at the prestigious Monterey Jazz Festival.
Her latest album, Invisible Sounds (Whirlwind), honors the late Kenny Wheeler. In 2019, Jensen was hailed as the Jazz Journalist Association's Trumpeter of the Year.