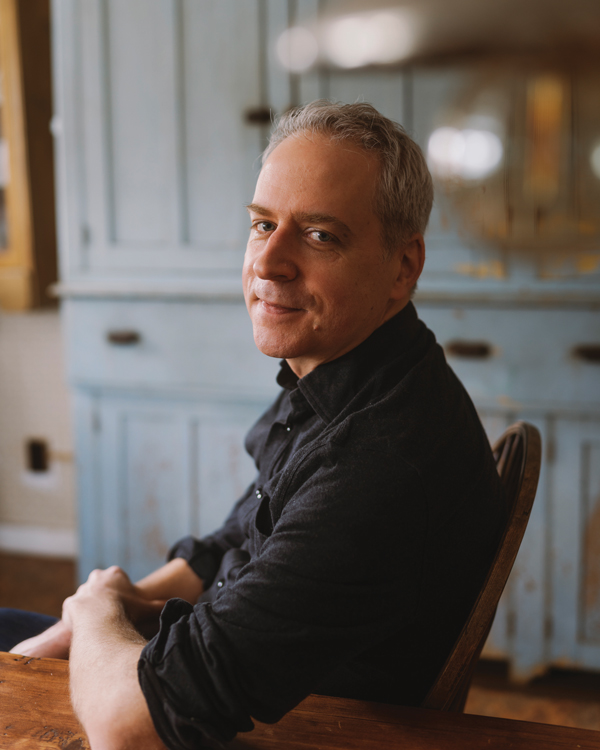 Jeremy Denk is one of America's foremost pianists, proclaimed by the New York Times "a pianist you want to hear no matter what he performs." Denk is also a New York Times bestselling author, a winner of both the MacArthur "Genius" Fellowship and the Avery Fisher Prize, and a member of the American Academy of Arts and Sciences.
During the 2023–24 season, Denk premieres a new concerto written for him by Anna Clyne, co-commissioned and performed by the Dallas Symphony Orchestra, the City of Birmingham Symphony, and the New Jersey Symphony. He also returns to London's Wigmore Hall for a three-concert residency, reunites with Krzysztof Urbański to perform with the Antwerp Symphony, and joins the Danish String Quartet at their Series of Four festival. In the US, he performs a program focusing on female composers, and continues his longtime collaboration with Steven Isserlis and Joshua Bell.
Denk is also known for his original and insightful writing on music. His New York Times bestselling memoir Every Good Boy Does Fine was published by Random House in 2022, with features on CBS Sunday Morning and NPR's Fresh Air and in the New York Times and the Guardian. Denk has also written the libretto for a comic opera presented by Cal Performances, Carnegie Hall, and the Aspen Festival, and his writing has appeared in the New Yorker, the New Republic, and the Guardian, as well as on the front page of the New York Times Book Review.
Denk's albums have appeared on many year-end "Best of" lists and his recording of the Goldberg Variations reached No. 1 on the Billboard classical charts. His latest album of Mozart piano concertos with the Saint Paul Chamber Orchestra was released in 2021 on Nonesuch Records.
Jeremy Denk is a graduate of Oberlin College, Indiana University, and the Juilliard School. He lives in New York City.