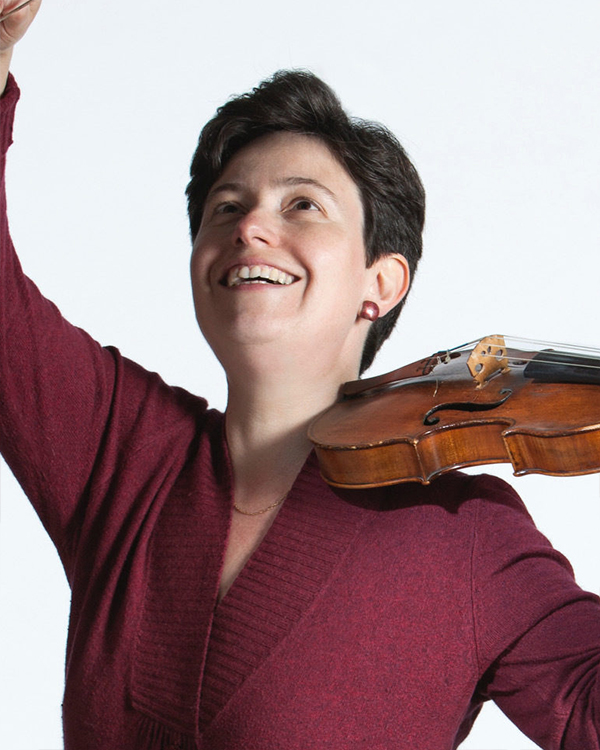 Born in Transylvania, Kati Debretzeni (violin) studied the violin with Ora Shiran in Israel, and the Baroque violin with Catherine Mackintosh and Walter Reiter at the Royal College of Music in London.
Since the year 2000, she has led the English Baroque Soloists under the direction of John Eliot Gardiner. In 2008, she was appointed as one of the leaders of the Orches­tra of the Age of Enlight­enment, with whom she has often appeared as soloist.
Debretzeni has recorded numerous chamber music CDs with the ensembles Florilegium (Chanel Classics), Ricordo (Linn Records), and Trio Goya (Chandos). Additionally, she features as soloist on two versions of Bach's Brandenburg Concertos, one with the European Branden­burg Ensemble under Trevor Pinnock (Avie Records—Gramophone Award 2008), and the other with the English Baroque Soloists (SDG).