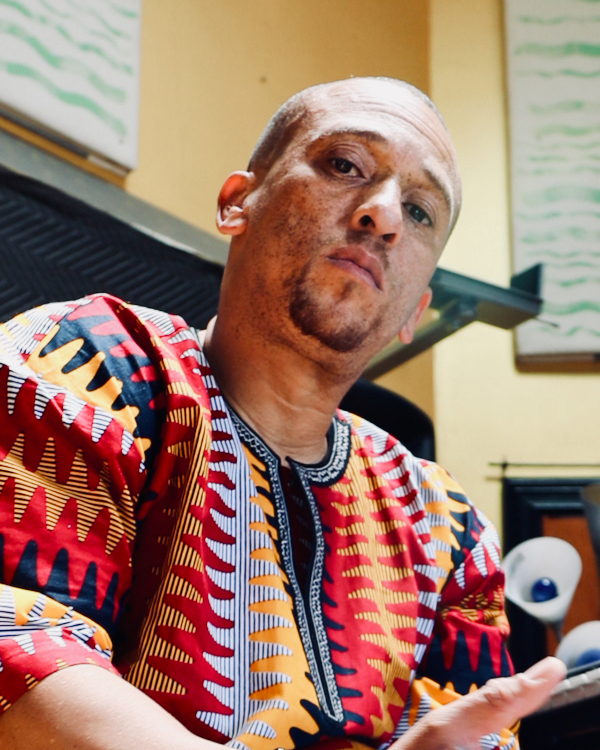 KEV CHOICE is a rap artist, MC, pianist, producer, composer, educator, and activist hailing from Oakland. He began studying piano, rapping, and producing music at age 11 and went on to earn degrees in piano performance from Xavier University of Louisiana (bachelor's degree) and Southern Illinois University (master's).
Kev has worked with artists including Michael Franti, Goapele, Too Short, The Coup, Zion I, and Souls of Mischief. He served as music director for Grammy Award-winning Lauryn Hill in 2007. In 2010, he began to focus on his Kev Choice Ensemble, whose original material combines hip-hop, jazz, soul, funk, and classical. Choice's albums include Social Distancing (2020), Oakland Riviera (2014), Love and Revolution (2015), 88 Steps to Eternity (2016), and collaboration projects The Lush and Luxurious Vibes (2020) and SEEDS 22 (2021).
In 2018, he composed Soul Restoration Suite for the Oakland Symphony under the direction of conductor Michael Morgan. For a 2020 collaboration with the San Francisco Symphony, he wrote and composed Movements, which combined elements of hip-hop and classical music with socially conscious lyrics.
Choice is on the faculty at Oakland School for the Arts, serves on Oakland's Cultural Affairs Commission, and is board vice-president of the Recording Academy's SF Chapter.