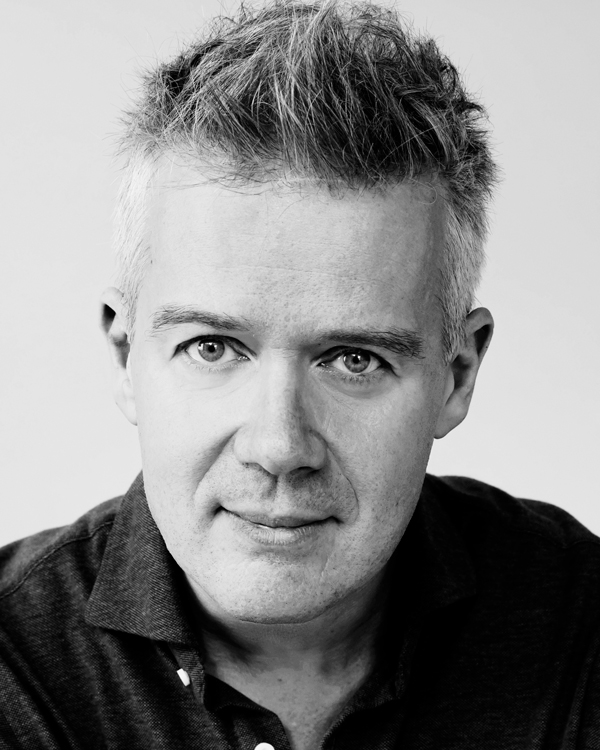 Michel van der Aa (composer, stage and film director, concept), winner of the 2015 Johannes Vermeer Award and 2013 Grawemeyer Award, is one of today's most sought-after composers and stage directors. A pioneer in the realms of new music and technology, his staged works—incorporating film and sampled soundtracks—are a seamless hybrid of musical theater and multimedia.
Van der Aa's imaginative music-theater works The Book of Water (2021–22), Upload (2019–20), Blank Out (2015–16), Sunken Garden (2011–12), The Book of Disquiet (2008), After Life (2005–06), and One (2002) have received critical and public acclaim internationally. Staging, film, and music are interwoven into a collage of transparent layers, resulting in works that are part documentary, part philosophy. In Eight (2018–19), his recent virtual reality installation, he has created a unique, groundbreaking fusion of musical theater, VR, and visual art.
The 2022–23 season includes the world premiere of van der Aa's new chamber music-theater project The Book of Water at the Venice Biennale, followed by performances in the Netherlands and Belgium, and at the Hong Kong Arts Festival and the South Korean Tongyeong International Music Festival.
Intermusica represents Michel van der Aa projects worldwide. His music is published by Boosey & Hawkes.