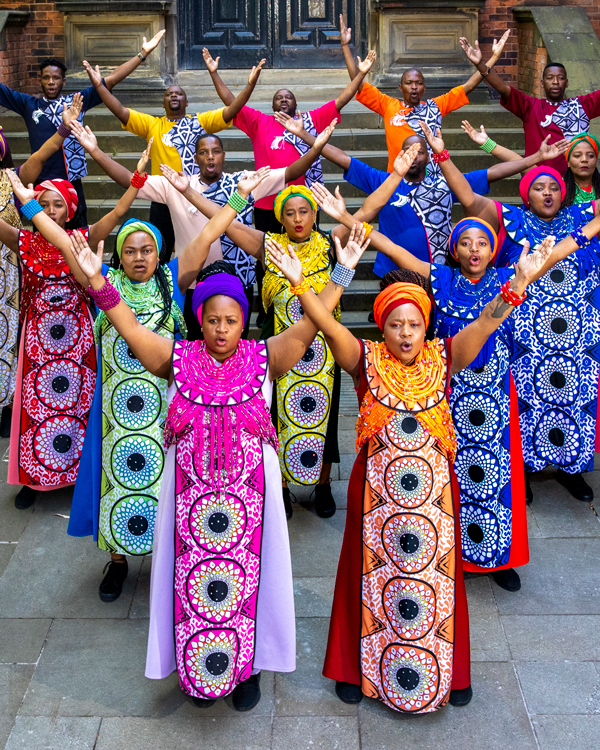 Soweto Gospel Choir
Hailing from Soweto (South West Township), a township outside of Johannesburg and the home of Nelson Mandela and South Africa's democratic movement, the Soweto Gospel Choir continues to inspire audiences around the world with its powerful blend of African gospel music, freedom songs, and international classics.
Comprising a line-up of some of South Africa's best vocalists, this uplifting group has shared the stage and collaborated with the biggest names in contemporary music, including Aretha Franklin, Stevie Wonder, Beyonce, U2, Diana Ross, Peter Gabriel, Chris Martin, John Legend, Pharrell Williams, Jimmy Cliff, Ben Harper, Angélique Kidjo, Robert Plant, Celine Dion, Red Hot Chili Peppers, Hugh Masekela, and Josh Groban. Highlights include three Grammy Awards, including honors as 2019's Best World Music Album for Freedom. The choir's videos have also amassed over 17 million views on YouTube.
The Soweto Gospel Choir was formed in 2003 at the end of the apartheid era and during South Africa's inspiring return to Democracy. Taking part in some of the major historical events in the new democratic South Africa, the choir is proud to have performed on many occasions for the Father of their Nation, former President Nelson Mandela, and sadly at his State Funeral in South Africa and at the subsequent commemorative service at Westminster Abbey in London. The group was also invited to perform at the funeral service for the late President's first wife, Winnie Mandela.
The choir acts as Ambassadors for the Nelson Mandela Foundation.