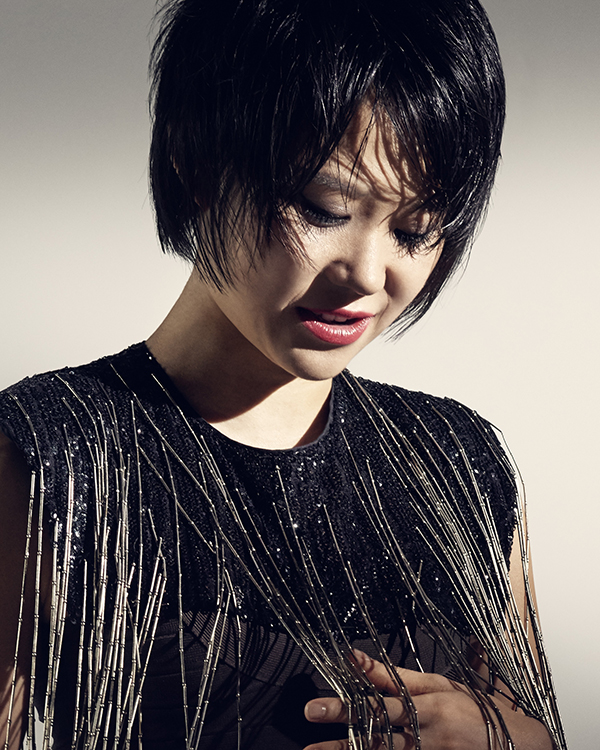 Yuja Wang (piano)—artist-in-residence this season at the Czech Philharmonic and the Rotterdam Philharmonic—is celebrated for her charismatic artistry, emotional honesty, and captivating stage presence. She has performed with the world's most venerated conductors, musicians, and ensembles, and is renowned not only for her virtuosity, but her spontaneous and lively performances, famously telling the New York Times, "I firmly believe every program should have its own life, and be a representation of how I feel at the moment". This skill and charisma was recently demonstrated in her performance of Shostakovich's Piano Concerto No. 2 at Carnegie Hall's Opening Night Gala in October 2021, following its historic 572 days of pandemic closure.
Yuja was born into a musical family in Beijing. After childhood piano studies in China, she received advanced training in Canada and at the Curtis Institute of Music under Gary Graffman. Her international breakthrough came in 2007, when she replaced Martha Argerich as soloist with the Boston Symphony Orchestra. Two years later, she signed an exclusive contract with Deutsche Grammophon; she has since established her place among the world's leading artists, with a succession of critically acclaimed performances and recordings. She was named Musical America's Artist of the Year in 2017, and in 2021 received an Opus Klassik Award for her world-premiere recording of John Adams' Must the Devil Have all the Good Tunes? with the Los Angeles Philharmonic under the baton of Gus­tavo Dudamel.
As a chamber musician, Yuja has developed long lasting partnerships with several leading artists, notably violinist Leonidas Kavakos, with whom she has recorded the complete Brahms violin sonatas and is currently performing duo recitals in America this fall. In 2022, Yuja embarks on a highly-anticipated international recital tour, which sees her perform in world-class venues across North America, Europe, and Asia, astounding audiences once again with her flair, technical ability, and exceptional artistry in a wide-ranging program that will include Bach, Beethoven, and Schoenberg.
Intermusica represents Yuja Wang for worldwide general management.