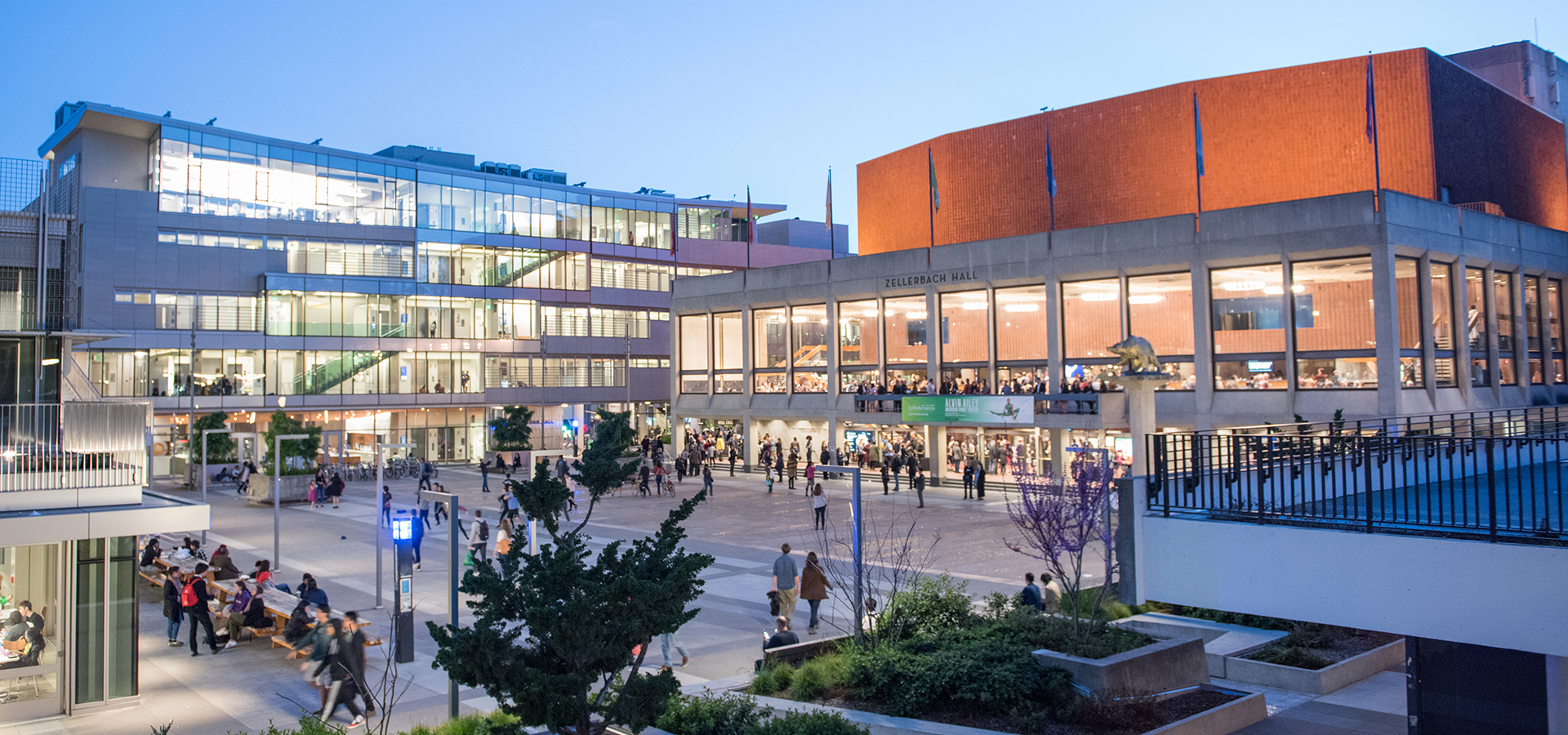 Donor Parking
As a service to our donors at the $1,000 level and above, we offer the opportunity to purchase reserved parking for our performances. Reserve parking online 5 business days or more in advance of the performance, or by contacting Cal Performances' Development Department at (510) 642-8653 or email donate@calperformances.org.
Reserved parking passes can be purchased for $13 per event. At various donor levels, we offer:
$1,000: Purchase as many as six reserved spaces
$1,500: Purchase unlimited reserved spaces
$2,500: Four complimentary spaces and unlimited purchase
$5,000: Twelve complimentary spaces and unlimited purchase
$10,000+: Fifteen complimentary spaces and unlimited purchase
View my current parking benefits >>
To the greatest extent possible, parking spots are reserved in the parking lot or garage closest to the concert venue on the UC Berkeley campus.
For performances in:
Zellerbach Hall/Zellerbach Playhouse,
First Congregational Church
and Wheeler Auditorium
Hertz Hall
Greek Theatre
Parking Lot/Garage:
1 Lower Sproul Lot
6 Bancroft Structure
7 Upper Hearst Lot
Please note that all parking lots are managed by UC Berkeley's Parking and Transportation Department, which requires confirmation of final parking arrangements five business days before each performance. Therefore, we are unable to accommodate new or changed requests within the five-day period, and cannot credit your account for unused reservations.