Jazz
WAYNE SHORTER & ESPERANZA SPALDING'S
…(Iphigenia)
West Coast Premiere
A Cal Performances Co-commission
Wayne Shorter, composer
esperanza spalding, librettist and performer
Lileana Blain-Cruz, director
Clark Rundell, conductor
Members of the Wayne Shorter Quartet, featuring Danilo Pérez (piano), John Patitucci (bass), and Brian Blade (drums)
Berkeley Symphony
Frank Gehry, set designer
Montana Levi-Banco, costume designer
Jen Schreiver, lighting designer
Mark Grey, sound designer
A living legend of jazz collaborates with one of the brightest lights of the younger generation in the West Coast premiere of a Cal Performances co-commission that reimagines what opera can be, and asks us to reexamine the stories we have inherited and the choices we make as a society.
Wayne Shorter, 11-time Grammy-winning composer and saxophonist, has written the music, and esperanza spalding, 2022 Grammy nominee for Best Jazz Vocal Album, four-time Grammy-winning bassist, composer, and vocalist, is the librettist and plays the title role in Iphigenia, a radical new take on Euripides' ancient Greek play Iphigenia in Aulis. Classical and jazz forms collide in an expansive score that features Shorter's groundbreaking method of symphonic improvisation, lifting up Spalding's artfully poetic and fractured libretto.
The fully staged work is performed by a 28-piece chamber ensemble; the rhythm section of Shorter's venerated quartet (Shorter himself does not perform); a cast of nine vocalists; and a chorus of 10 singers; with set design by icon Frank Gehry and directed by Lileana Blain-Cruz. As spalding explains, "Our Iphigenia has at its core a sense of autonomy—in this adventure of life, you have freedom of choice. The overarching sentiment is one of humanistic love, of wanting to re-awaken the dreams of youth free of the pressures of adulthood."
Iphigenia is co-commissioned by Cal Performances; The John F. Kennedy Center for the Performing Arts; The Broad Stage, Santa Monica, CA; ArtsEmerson Boston, MA; Carolina Performing Arts; and Mass MoCA.
Produced by Real Magic, Cath Brittan, and Octopus Theatricals

Made possible, in part, by the National Endowment for the Arts and an Anonymous Patron Sponsor.
Feb 12, 2022, 8pm
Add to Calendar
02/12/2022 08:00 pm
02/12/2022 09:30 pm
America/Los_Angeles
WAYNE SHORTER & ESPERANZA SPALDING'S ...(Iphigenia)
https://calperformances.org/events/2021-22/jazz/iphigenia-2122/
Zellerbach Hall
Tickets start at $36
Video
Beyond the Stage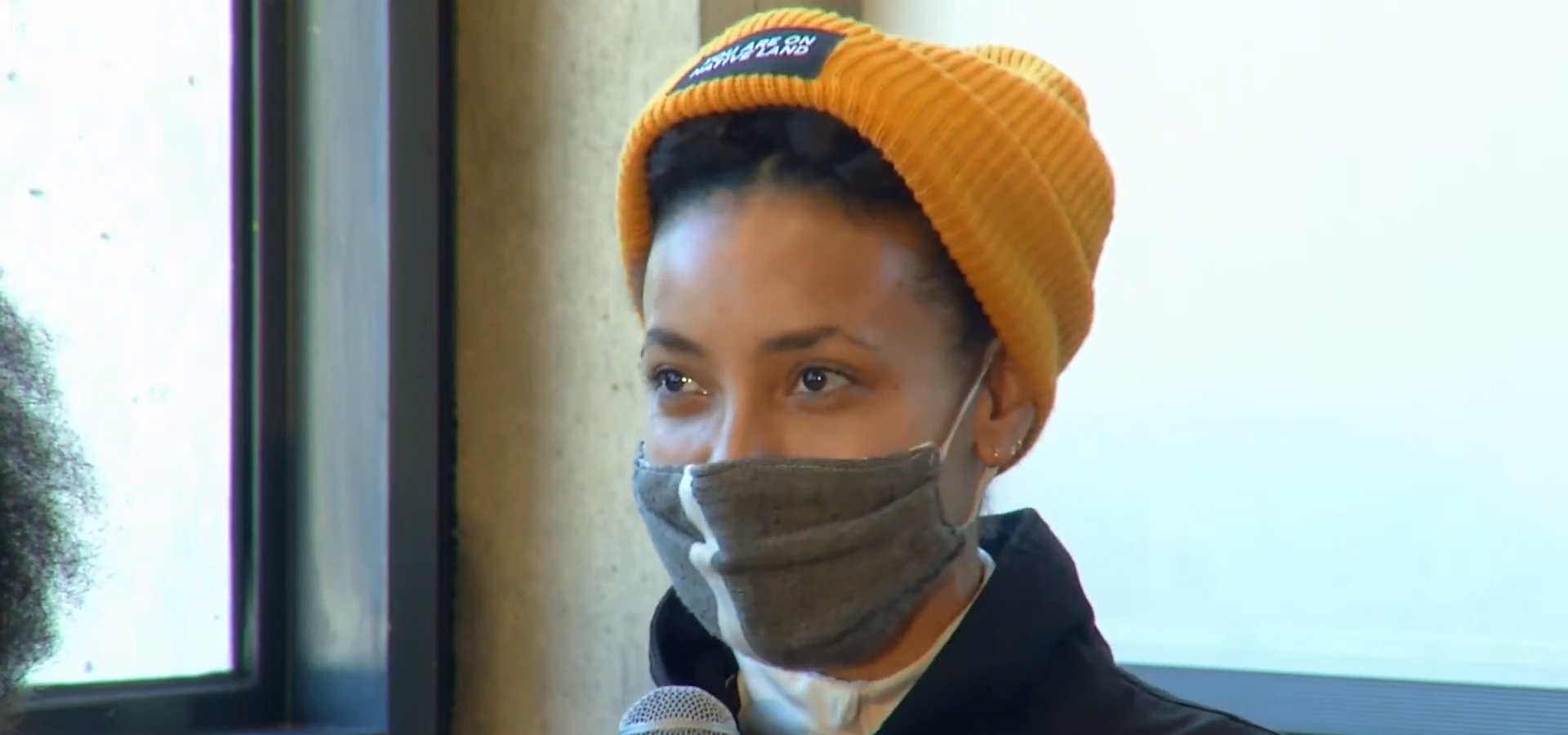 The Performance of Labor/The Labor of Performance: A Convening Panel
Feb 12, 2022, 8pm
Add to Calendar
02/12/2022 08:00 pm
02/12/2022 09:30 pm
America/Los_Angeles
WAYNE SHORTER & ESPERANZA SPALDING'S ...(Iphigenia)
https://calperformances.org/events/2021-22/jazz/iphigenia-2122/
Zellerbach Hall
Tickets start at $36