Jazz
Matthew Whitaker
Jazz prodigy Matthew Whitaker is that rare musical "old soul"—a virtuoso since childhood on piano and Hammond B-3 organ, and even at the youngest age able to cultivate an electric chemistry with his audience.
Whitaker, who made a sensational debut before Berkeley audiences during last fall's Cal Performances at Home streaming season, has been bringing listeners to their feet and onto the dance floor since he began touring internationally at age 11, playing a wide, grooving repertoire of straight-ahead jazz, hard bop, R&B, and Latin music. His 2019 record, Now Hear This, was universally praised by the jazz press, and his compositions have recently been recognized with two Herb Alpert Young Jazz Composers awards.
"Matthew Whitaker is music. To see and hear him play is to know that divine talent exists. Beyond his innate musical abilities is a sheer joy and passion to create music" (WBGO).
Mar 26, 2022, 8pm
Add to Calendar
03/26/2022 08:00 pm
03/26/2022 09:30 pm
America/Los_Angeles
Matthew Whitaker
https://calperformances.org/events/2021-22/jazz/matthew-whitaker-2122/
Zellerbach Playhouse
Tickets start at $68
Videos
Beyond the Stage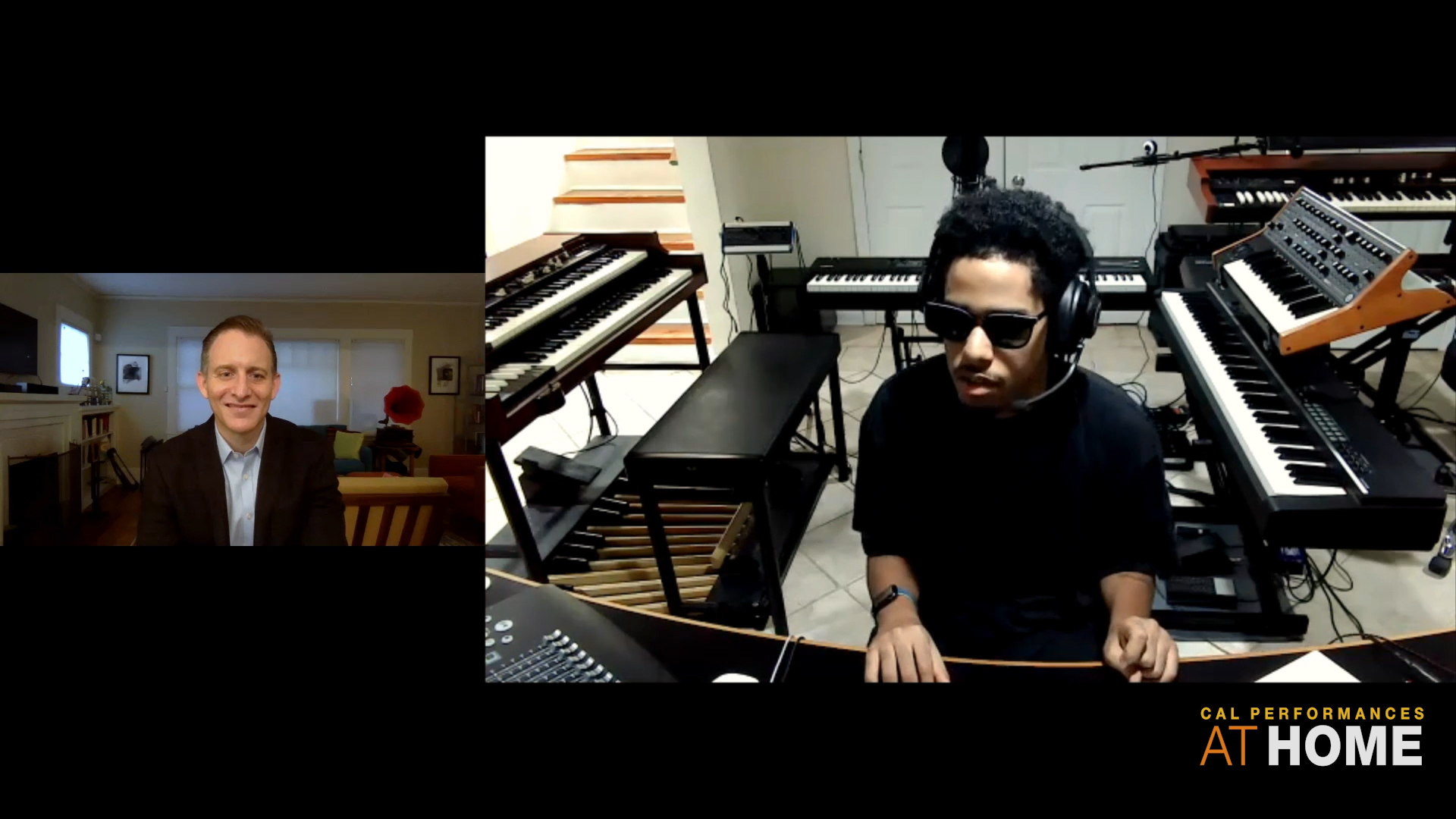 Artist Conversation with Matthew Whitaker: 2020/21 Season
Mar 26, 2022, 8pm
Add to Calendar
03/26/2022 08:00 pm
03/26/2022 09:30 pm
America/Los_Angeles
Matthew Whitaker
https://calperformances.org/events/2021-22/jazz/matthew-whitaker-2122/
Zellerbach Playhouse
Tickets start at $68