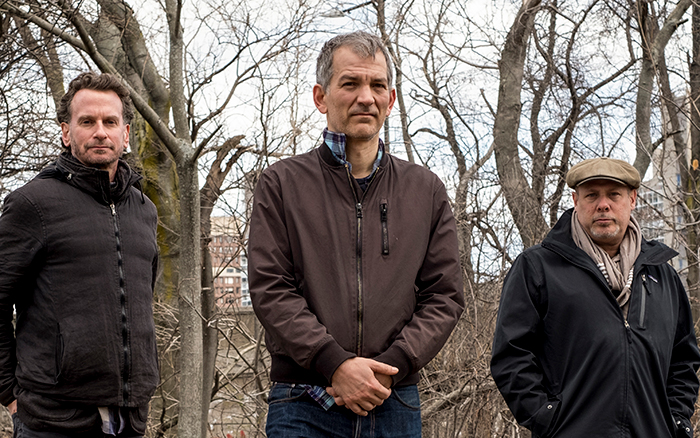 Jazz
Brad Mehldau Trio
Brad Mehldau, piano
Larry Grenadier, bass
Jeff Ballard, drums
Among the most distinctive voices of his generation, Grammy-winning jazz pianist Brad Mehldau traffics in extremes. His music weaves together a host of seeming contradictions—a passion for in-the-moment discovery balanced by a penchant for narrative and structure; a sensibility prone to heady abstraction and dense counterpoint but also drawn to the tunefulness, simplicity, and directness of a delicious pop song. With 12 trio recordings to his name over more than 25 years, Mehldau has entered the canon of great jazz piano trio leaders, and here is joined by longtime bandmates, bassist Larry Grenadier and drummer Jeff Ballard, for an evening of probing original compositions and expertly reimagined jazz standards. "A marvel of contemporary jazz. The ever-empathic Mehldau trio…never stops fizzing with life" (Jazzwise).
Patron Sponsor: Nadine Tang
Nov 11, 2023, 8pm
Add to Calendar
11/11/2023 08:00 pm
11/11/2023 09:30 pm
America/Los_Angeles
Brad Mehldau Trio
https://calperformances.org/events/2023-24/jazz/brad-mehldau-trio/
Zellerbach Hall
Tickets start at $42
Parking Alert
Parking will be a problem on campus for this performance on November 11 due to a Cal football game versus Washington State.
Most, if not all, University parking lots will be reserved for game patrons and city-owned lots may have a limited number of spots available. Traffic will be heavy. We advise you to arrive early and to seriously consider alternative transportation.
Please see our Parking Alert section for more information.
Video