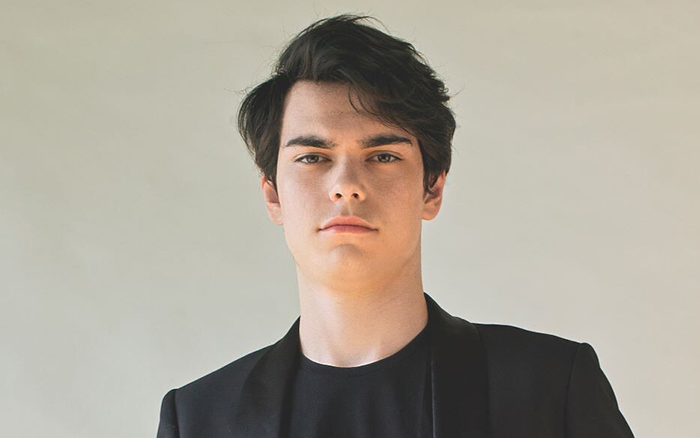 Recital
Tom Borrow, piano
| | |
| --- | --- |
| DEBUSSY | Images, Book 1 |
| RACHMANINOFF | Selections from Preludes Op. 23 and Op. 32 |
| CHOPIN | Selections from Études, Op. 25 |
| R. SCHUMANN | Fantasy in C major, Op. 17 |
Recently named a BBC New Generation Artist—an honor which has led him to perform with all the BBC orchestras, at Wigmore Hall, and on multiple BBC broadcasts—Tom Borrow's star is on the rise. A protégé of Murray Perahia, at 23 years old he has won every national piano competition in his native Israel. Borrow's US debut with the Cleveland Orchestra two seasons ago has put him on the map stateside, as well: the Cleveland Plain Dealer raved, "Borrow stands out with a touch that's both light and powerful, and supremely incandescent." The centerpiece of his Berkeley debut recital is Schumann's fiendishly difficult, wildly imaginative, and impassioned Fantasy in C major.
Oct 1, 2023, 3pm
Add to Calendar
10/01/2023 03:00 pm
10/01/2023 04:30 pm
America/Los_Angeles
Tom Borrow, piano
https://calperformances.org/events/2023-24/recital/tom-borrow-piano/
Hertz Hall
Tickets start at $56
Beyond the Stage
The 2023–24 season's rising star artists share photos from key moments in their careers thus far in this 2023–24 Season Feature.
Video
Oct 1, 2023, 3pm
Add to Calendar
10/01/2023 03:00 pm
10/01/2023 04:30 pm
America/Los_Angeles
Tom Borrow, piano
https://calperformances.org/events/2023-24/recital/tom-borrow-piano/
Hertz Hall
Tickets start at $56
Single tickets for 2023–24 Season events go on sale at noon as follows:
July 25: 2023–24 Season Subscribers and Donors of $100+
Aug 1: Email Club and UCB Community
Aug 8: General Public