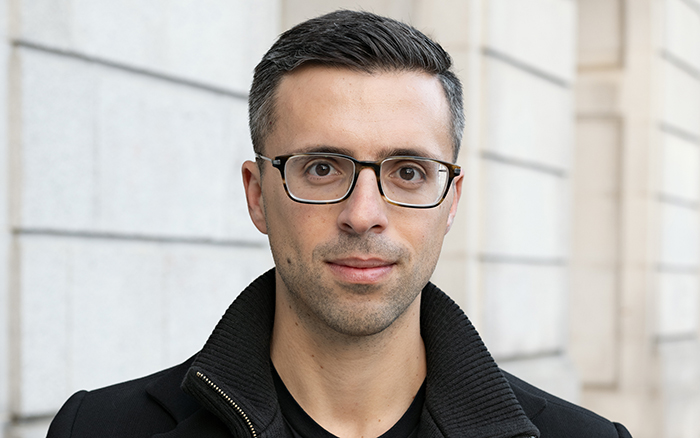 Speakers
Ezra Klein: A Liberalism That Builds

with Professor Amy E. Lerman
Incisive New York Times columnist and hugely popular podcast host Ezra Klein reflects on "liberal governance that routinely fails to achieve liberal outcomes" in a talk that focuses on the difficulties Democratic governments encounter when working to build real things in the real world. Informed by the forthcoming book that he is co-writing with Atlantic journalist Derek Thompson, Klein will explore California's deepest problems—skyrocketing housing costs, lagging developments in clean energy, the traffic choking the state—asking, how did we get here? And what can we do about it? In his award-winning journalism, Klein combines traditional opinion writing with reporting to bring clarity to policy debates often mired in complexity. Prior to hosting "The Ezra Klein Show" at the Times, he founded and launched Vox, the popular explanatory news site, and, in 2020, published Why We're Polarized, a bestselling examination of the forces driving polarization and paralyzing politics in the United States. Klein will be joined by Professor Amy E. Lerman, the Michelle Schwartz Chair and Professor of Public Policy and Political Science at UC Berkeley, and Director of the Possibility Lab at the University of California.
Co-presented by Cal Performances and UC Berkeley Graduate Lectures as part of the Jefferson Memorial Lecture Series.
Run time for this performance is approximately 90 minutes with no intermission. 
Oct 5, 2023, 4pm
Add to Calendar
10/05/2023 04:00 pm
10/05/2023 05:30 pm
America/Los_Angeles
Ezra Klein
https://calperformances.org/events/2023-24/speakers/ezra-klein/
Zellerbach Hall
Tickets start at $26