In lieu of a traditional vocal recital, soprano Renée Fleming visits as part of a multiple-day residency on the UC Berkeley campus, collaborating with researchers, scholars, and scientists on the topic of Music and the Mind. Fleming has made the relationship between music and the human brain the subject of recent work, and as part of her visit, she hosts a special afternoon of music and discussion programmed with a host of campus partners, including the Berkeley Brain Initiative and the UC Berkeley faculties of Molecular & Cell Biology and Psychology. Off-campus partners include the Weill Neurohub, a partnership between UCSF, UC Berkeley, and the University of Washington.
This performance is part of Cal Performances' 2020–21 Illuminations: Music and the Mind series.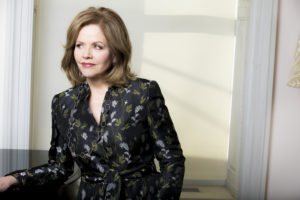 PHOTO 1
Pictured: Cal Performances presents Renée Fleming and special guests Thursday, April 15, 2021 in Zellerbach Hall.
(credit: Courtesy of Renée Fleming)