Program:
Bach/Prelude (from English Suite no. 2 in A minor BWV 807) Bach/Fugue BWV 847 (from Well Tempered Klavier, Book 1, No. 2 BWV 847)
Bach/Adagio (from Concerto in D minor BWV 974) Bach: Capriccio (from Partita No. 2 in C minor) BWV 826
De Falla/Siete Canciones Populares Espanolas
Phillip Glass/Opening no. 1
Philip Glass/Metamorphosis IV
Philip Glass/Poet Acts
Philip Glass/Etude no. 9
Israeli mandolin player Avi Avital was the first soloist on his instrument to be nominated for a classical Grammy Award; the Montenegrin guitarist Miloš Karadaglić has been called "one of the most exciting and communicative classical guitarists today" (The New York Times). Both artists have revitalized the repertoire performed on their instruments, attracting a new generation of listeners through inventive programs and sheer instrumental prowess. Together in Berkeley for the first time as a duo, Avital and Karadaglić perform a program of arrangements and transcriptions for strummed and plucked strings, from a Bach keyboard work to a set of instrumental transcriptions of Schubert songs, to the fifth section from Villa-Lobos' Bachianas Brasileiras. The duo also performs two Philip Glass piano compositions, and a new work to be announced.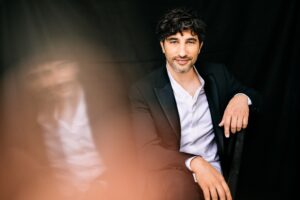 PHOTO 1
Caption: Mandolinist Avi Avital and guitarist Miloš Karadaglić perform Saturday, November 11, 2021. Pictured: Avi Avital
(credit: Christoph Kîstlin)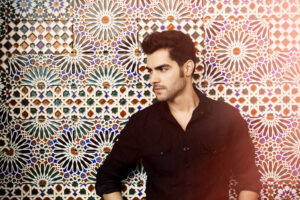 PHOTO 2
Caption: Mandolinist Avi Avital and guitarist Miloš Karadaglić perform Saturday, November 11, 2021. Pictured: Miloš Karadaglić
(credit: Lars Borges)