Program:
Bach/Violin Sonata No. 3 in E major, BWV 1016
Shostakovich/Violin Sonata in G major, Op. 134
Bach/Violin Sonata No. 1 in B minor, BWV 1014
Busoni/Violin Sonata No. 2 in E minor, Op. 36a

Pianist Yuja Wang, known for her stage presence and facility at the keyboard, joins forces with violinist Leonidas Kavakos for their first joint appearance in Berkeley. Here they perform two of Bach's violin sonatas, complemented by two works that owe a debt to Bach's masterful approach to counterpoint: Shostakovich's sonata from 1968, and Ferruccio Busoni's rarely heard second sonata, which borrows a theme from the Bach chorale Wie wohl ist mir.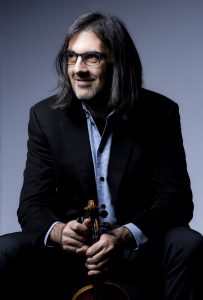 PHOTO 1
Caption: Violinist Leonidas Kavakos and pianist Yuja Wang perform Saturday, November 13, 2021. Pictured: Leonidas Kavakos
(credit: Marco Borggreve)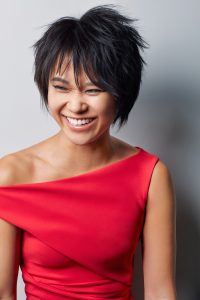 PHOTO 2
Caption: Violinist Leonidas Kavakos and pianist Yuja Wang perform Saturday, November 13, 2021. Pictured: Yuja Wang
(credit: Kirk Edwards)