Program:
Schumann/An den Mond, Op. 95, No. 2
Aufträge, Op. 77, No. 5
Meine Rose, Op. 90, No. 2
Loreley, Op. 53, No. 2
Einsamkeit, Op. 90, No. 5
Geisternähe, Op. 77, No. 3
Beethoven/An die ferne Geliebte, Op. 98
Schubert/An den Mond, D. 259
An die Entfernte, D. 765
Der Zwerg, D. 771
Berg/Altenberg Lieder, Op. 4
Schubert/Im Frühling, D. 882
Alinde, D. 904
Abendlied für die Entfernte, D. 856
Wilkommen und Abschied, D. 767
Schumann/Sängers Trost, Op. 127, No. 1
Die Sennin, Op. 90, No. 4
Abendlied, Op. 107, No. 6
American tenor Paul Appleby has won fans for his lead roles in Nico Muhly's Two Boys, Stravinsky's The Rake's Progress, and Debussy's Pelléas et Mélisande at the Metropolitan Opera, and here in the Bay Area, he played the lovesick miner Joe Cannon in the world premiere production of John Adams' and Peter Sellars' Girls of the Golden West at San Francisco Opera. In his Cal Performances debut, Appleby, accompanied by pianist Conor Hanick, presents a program featuring Schumann and Schubert songs, Berg's Altenberg Lieder (traditionally performed by a mezzo-soprano), and Beethoven's lone song cycle, An die ferne Geliebte.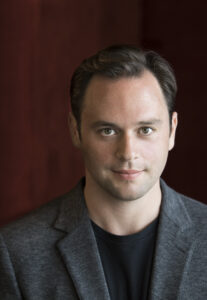 PHOTO 1
Caption: Tenor Paul Appleby and pianist Conor Hanick perform Sunday, January 30, 2022. Pictured: Paul Appleby
(credit: Jonathan Tichler)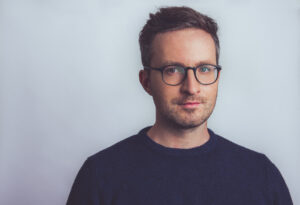 PHOTO 2
Caption: Tenor Paul Appleby and pianist Conor Hanick perform Sunday, January 30, 2022. Pictured: Conor Hanick
(credit: Laura Desberg)