Program:
Haydn/Quartet in B-flat major, Op. 76, No. 4, Sunrise
Stephen Hough/String Quartet No. 1, Les Six Rencontres (Bay Area Premiere)
Dvořák/Piano Quintet in A major, Op. 81
For its second Cal Performances concert this season, the Takács Quartet collaborates with British-born pianist and composer Stephen Hough. The ensemble performs the Bay Area premiere of Les Six Rencontres, a new work by Hough as well as his first string quartet; Hough then joins them for Dvořák's elegant Op. 81 Piano Quintet. Pianist and quartet have enjoyed a long musical relationship, and their recording together of the Brahms Piano Quintet earned a Grammy nomination. The Takács also performs Haydn's Sunrise quartet from the composer's Op. 76 works, which are prized for their spirit of invention and ensemble interaction.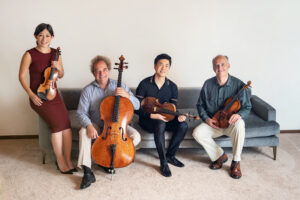 PHOTO 1
Caption: The Takács Quartet performs with pianist Steven Hough on Sunday, February 20, 2022. Pictured: Takács Quartet (L-R: Harumi Rhodes, violin; András Fejér, cello; Richard O'Neill, viola; Edward Dusinberre, violin)
(credit: Amanda Tipton)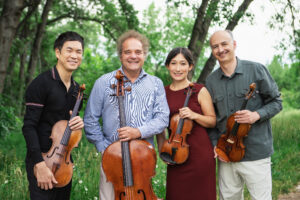 PHOTO 2
Caption: The Takács Quartet performs with pianist Steven Hough on Sunday, February 20, 2022. Pictured: Takács Quartet (L-R: Richard O'Neill, viola; András Fejér, cello; Harumi Rhodes, violin; Edward Dusinberre, violin)
(credit: Amanda Tipton)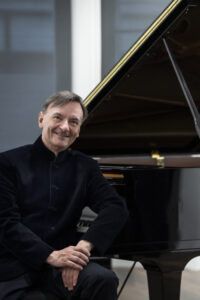 PHOTO 3
Caption: The Takács Quartet performs with pianist Steven Hough on Sunday, February 20, 2022. Pictured: Stephen Hough
(credit: courtesy of the artist)