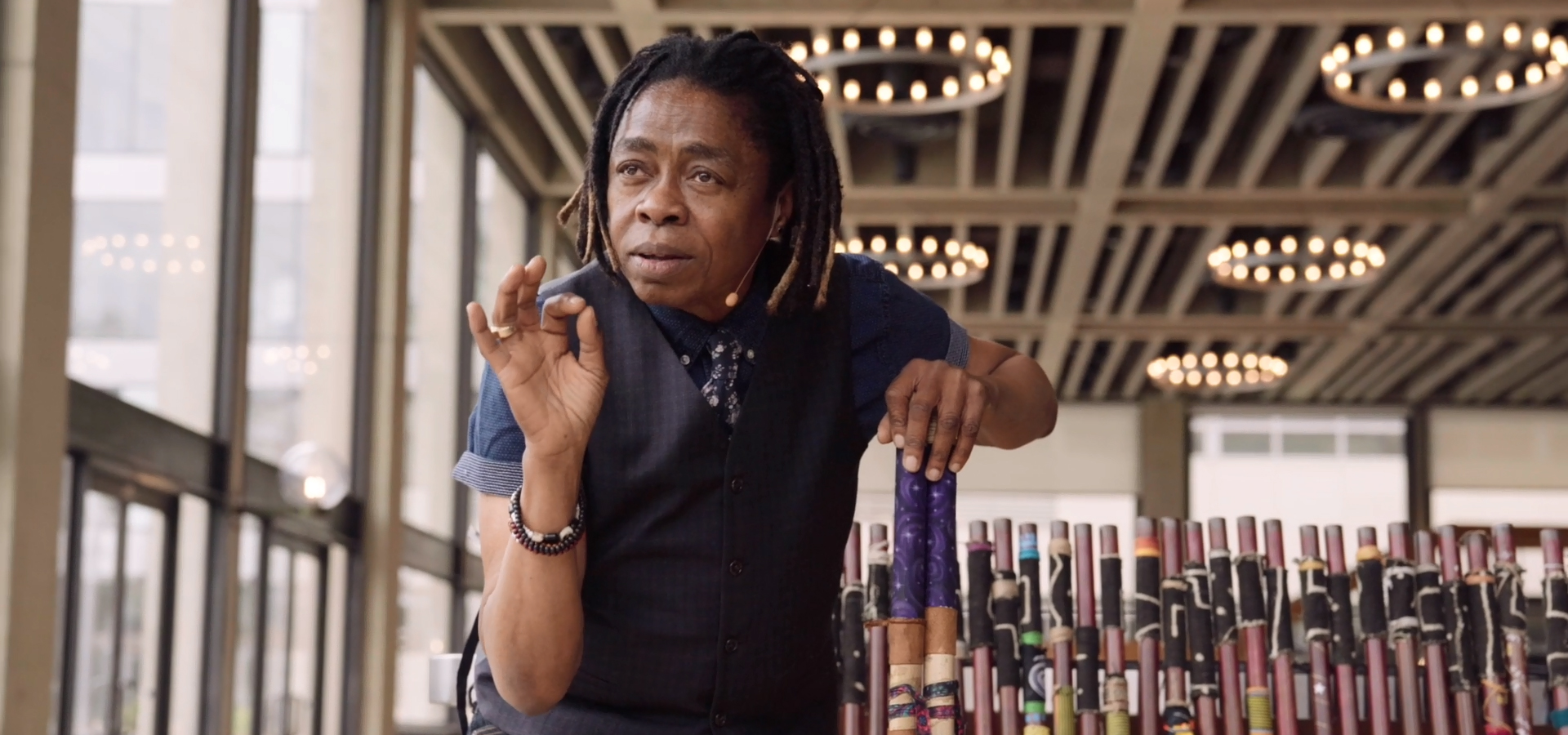 Digital Classroom Performer Spotlight: Melanie DeMore
February 3, 2022
Melanie DeMore examines the power of music to inspire emotions, build community, and feed people's spirits during challenging times
In this 30-minute video, Melanie DeMore shares and examines African American Spirituals and Civil Rights songs. A dynamic and engaging guide, Melanie explores work songs, sorrow and jubilee songs, as well as zipper songs, and encourages us to create our own songs of hope and healing.
The video connects effectively to history-social science curriculum and is an ideal resource for African American History month. An accompanying video and engagement guide offer additional background information and historical and cultural context.
2020/21 Cal Performances Classroom Performer Spotlights featured videos of extraordinary local performers as they pull back the curtain on their work, and the art, cultures, and traditions that inspire them. Artists reflect their community's rich culture, and the Bay Area stands out as a home to remarkable and diverse performing artists.