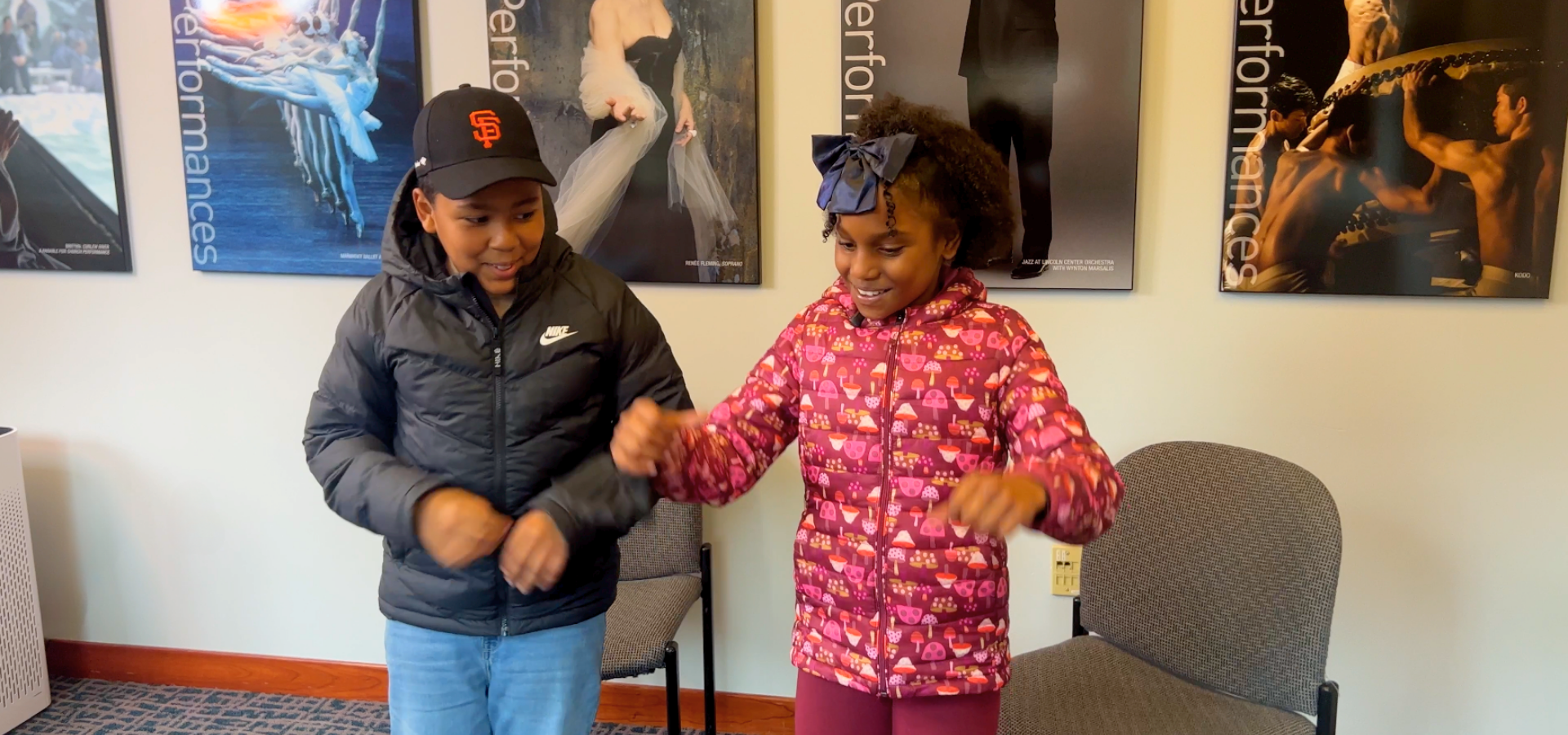 Students Share Experiences (and Dance Moves!) With SchoolTime
Young students share their thoughts on Step Afrika! and what performance brings to their lives.
April 17, 2023
Stepping into the World of Dance
Interview of students Derrick, Faith, Kamarii, Kayden, and Naive by Rica Anderson, Cal Performances' Manager of Education and Community Programs. Video filming and editing by Tiffany Valvo, Cal Performances' Social Media and Digital Content Specialist.
For decades, Cal Performances has offered our community SchoolTime field trips as a way to engage K-12 students and broaden their understanding of all the performing arts can be. Through this program, thousands of local K-12 students each season have the opportunity to see a selection of special one-hour performances at free or highly discounted rates. These immersive, multi-layered performances connect easily to classroom curricula and are designed to offer a window into different cultures and perspectives, and to hopefully inspire a lifelong love of the performing arts. The energy and excitement that fills our auditorium anytime a SchoolTime performance is gearing up is unlike anything else. To give our patrons a peek into the program, as well as the eager and insightful students who make these performances such a joy, our Manager of Education and Community Programs, Rica Anderson, sat down with five children following a SchoolTime performance of Step Afrika! (a dance company based around African American traditions of stepping) earlier this spring.