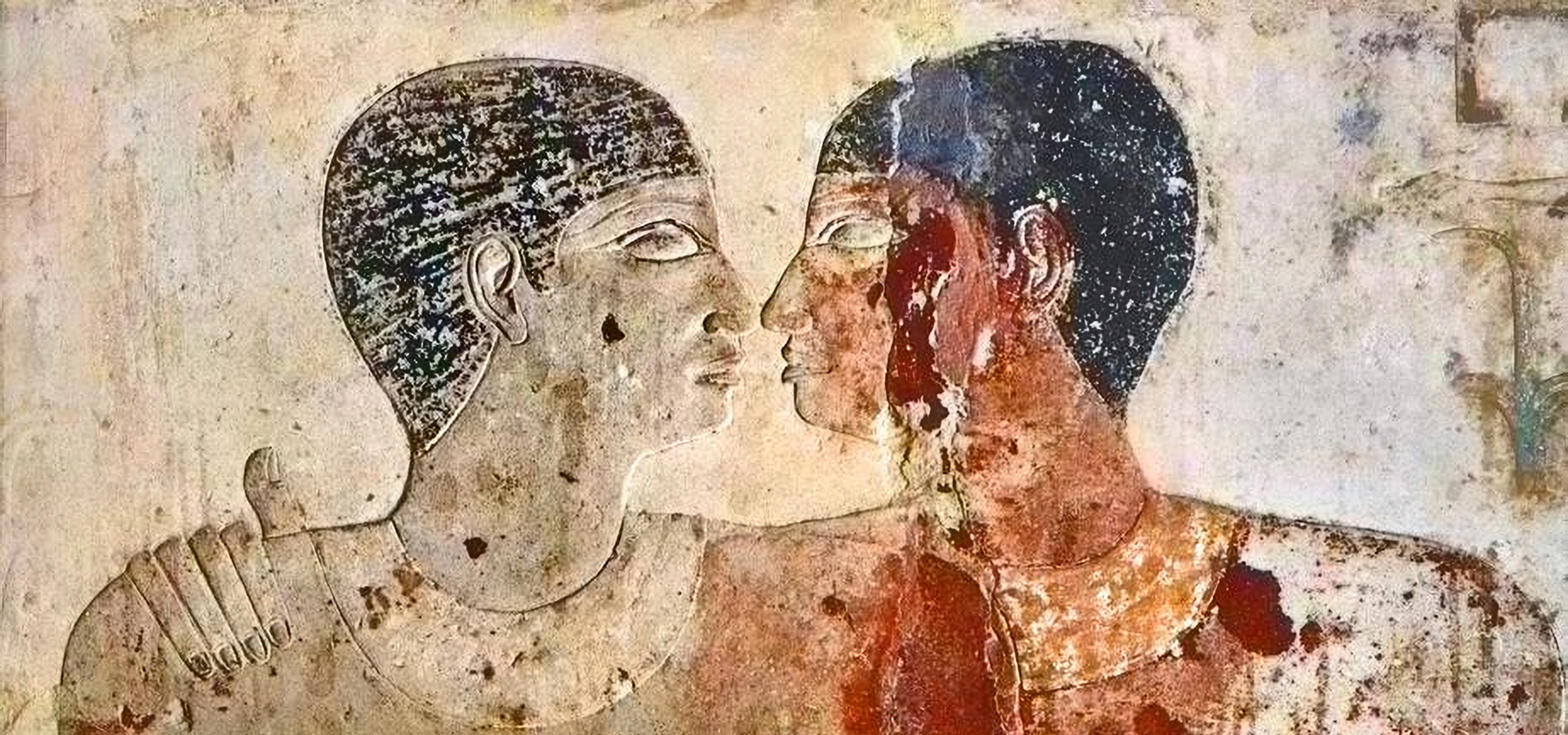 Queer Luminaries from World History You'll Want to Know
Learn about underrecognized LGBTQ+ figures who've inspired music in "Bark of Millions."
June 23, 2023
Celebrating LGBTQ+ Roots in Honor of Stonewall's 54th Anniversary.
By Krista Thomas, Cal Performances' Associate Director of Communications
June 28 represents the anniversary of the 1969 riots at Stonewall, which sparked the 20th century LGBTQ+ liberation movement. Stonewall's anniversary and Pride month are not only an invitation to celebrate the queer community around us today, but also to reflect on those who fought for rights and representation before us. This coming season, Cal Performances is fortunate to feature the West Coast premiere of Taylor Mac & Matt Ray's Bark of Millions, which celebrates and explores the spectrum of the queer community through the lens of such forebears. In the words of Taylor Mac, "[The production is] 54 songs, one song for every year after Stonewall, inspired by a different queer person from world history. They're all people that I never would have known about my entire upbringing. And it's an exploration of the ideas that these people inspire."
In honor of Stonewall's anniversary, we're highlighting a few underrecognized queer figures in history who have made an impact on the LGBTQ+ community—and who've inspired Bark of Millions. On behalf of Cal Performances, we'd like to thank the creators of Bark of Millions for shedding light on these individuals.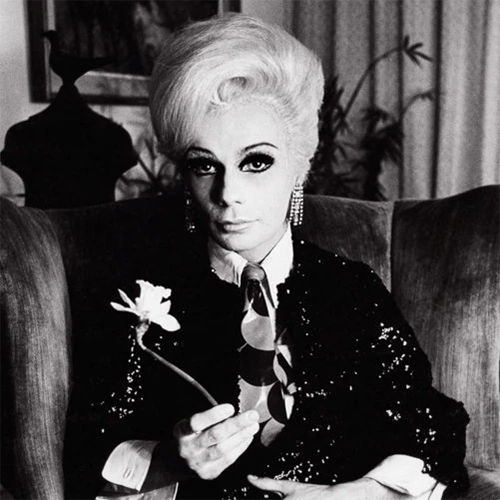 Mother Flawless Sabrina (1939–2017)
Performer, drag pioneer, queer advocate, and self-proclaimed "gender clown," Flawless Sabrina was one of the main figures who brought greater visibility to drag beginning in the 1960s. Born in Philadelphia in 1939, Jack Doroshow (the man behind the drag) attended his first drag show in Manhattan in the late 1950s, and shortly thereafter was inspired to stage a drag pageant alongside friends in 1959. Though Doroshow ran the first events in a suit, he and his co-hosts decided it was only fitting that they dress for the occasion and, by pageant number three, his drag persona Flawless Sabrina was born. To signal to competing queens that she was not a competitor, Flawless Sabrina adopted the title of Mother, which would turn out to perfectly express her support and mentorship of other queens. Despite beginning her career at a time when drag had not yet hit the "mainstream"—and crossdressing was still criminalized—she was able to find commercial success over time in her Miss All-America Camp Beauty Pageant, which went on to host competitions at a national scale.
In the late 1960s, Mother Flawless Sabrina retired from hosting pageants and turned her attention to film, starring in her own iconic documentary, The Queen, and even consulting on drag and queer representation for a handful of Hollywood films. Later in life, she acted as a cultural producer and arts socialite, and continued her work of mentoring and advocating for queer youth. She is particularly recognized for her advocacy for trans folks, in society at large as well as within the gay community.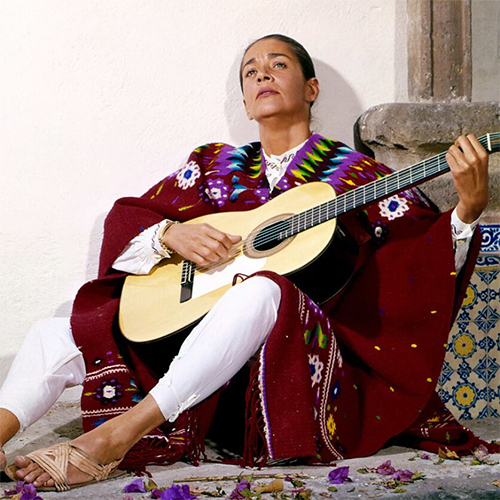 Chavela Vargas (1919–2012)
Chavela Vargas, beloved Mexican Ranchera singer, was an icon of rebellion and queer expression. Born in Costa Rica, Vargas moved to Mexico as a teenager to find greater opportunities as a singer and began her career performing on the streets and in clubs in Mexico City. In addition to her sultry voice and beautifully raw interpretation of Ranchera music, Vargas was known for her rebellious image. Contrary to gendered expectations, she wore masculine clothing, smoked cigars, drank heavily, and even carried a gun. She also frequently addressed love interests in her music as women and was known to have had many love interests of her own, including a rumored romance with Frida Kahlo. At age 81, the international musical icon publicly described herself as a lesbian. In a 2000 interview, Vargas said, "Nobody taught me to be like this. I was born this way. Since I opened my eyes to the world, I have never slept with a man. Never. Just imagine what purity. I have nothing to be ashamed of." At her passing in 2012, Vargas was lauded for paving the way for free expression and representation within her field.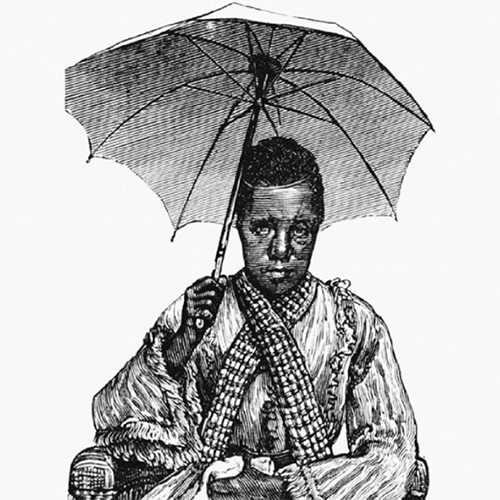 Frances Thompson (1840–1876)
Frances Thompson is believed to be the first trans woman to testify before the US Congress. Thompson was born into slavery in the South in 1840 and, following the Civil War, was granted freedom in her mid-20s. After her emancipation, she was living as her authentic self wearing bright dresses, shaving her face, and taking in washing to earn a living.
In 1866, Thompson was raped during the Memphis Riot, in which white men targeted the Black community in Memphis over the course of three days of atrocious violence that left nearly 50 people dead, nearly 100 buildings destroyed, and an entire community damaged and vulnerable. Thompson was among a handful of Black women who were called on to testify to the crimes before Congress. As a result of her brave testimony, Thompson had greater recognition in the South and was subject to increased harassment. Ten years after the trial, Thompson was arrested for cross-dressing and imprisoned. Her arrest and identity as a trans woman were used politically to discredit her previous "lynchpin" testimony. Though persecuted during her time, Thompson is often referenced now as an example of how the history of queer liberation and Black liberation are inextricably linked.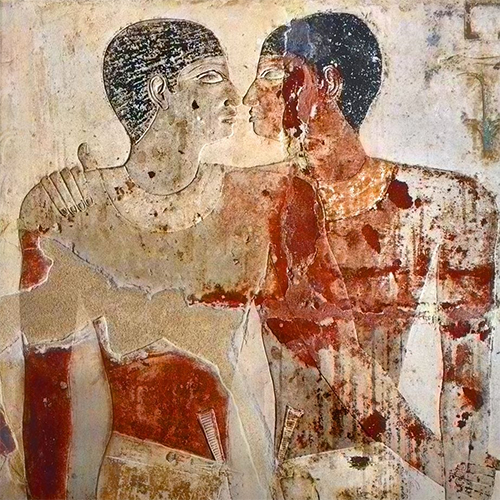 Niankhkhnum & Khnumhotep (25th century BC)
Niankhkhnum and Khnumhotep were believed to be chief manicurists to a ruler of Egypt in the fifth dynasty. When their tomb was discovered in 1964 in Cairo, the two men drew significant attention due to how intimately they were depicted together in carvings on the wall of their tomb: In one very powerful reference, the two are seen facing each other, holding hands, and touching noses, which was considered the greatest sign of intimacy at that time and was typically reserved for husband and wife. Other depictions showed one of the men in positions traditionally reserved for women in such carvings and, while the two did have wives and children who were present in the artwork, they were hardly featured in the core of the carvings. While some scholars have suggested that the two men may have been given a joint burial and connected depiction because they were twins (or even conjoined twins!), a leading theory remains that the two were lovers and that their tomb represents the first recorded same-sex couple.
If you're interested in learning even more about queer history and music this month, we recommend watching Taylor Mac, Matt Ray, Machine Dazzle, and other Bark of Millions collaborators chart centuries of popular music through a queer lens in Taylor Mac's 24-Decade History of Popular Music, which will be released for streaming on June 27.