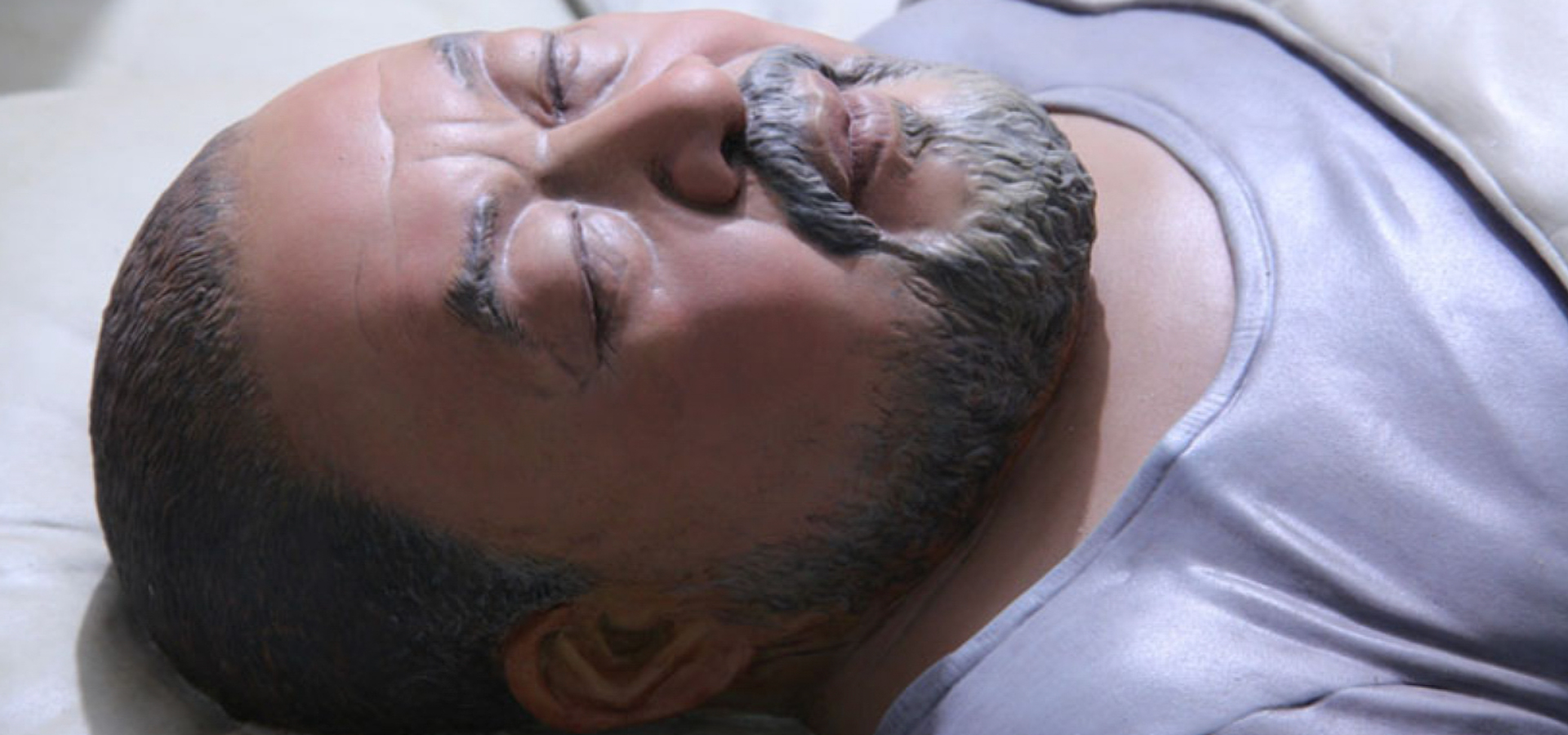 An Eclectic Survey of Ai Weiwei's Artwork: 10 Works to Know
Explore Ai Weiwei's vast and prolific art portfolio, which includes film, photography, sculpture, and architecture.
September 1, 2023
"Art is a tool to set up new questions."
By Krista Thomas, Cal Performances' Associate Director of Communications
Ai Weiwei's adventurous work in sculptural installation, filmmaking, photography, ceramics, painting, writing, and social media is widely acclaimed for shedding light on pressing societal issues and values. The renowned artist and activist was born in Beijing in 1957 and for decades has been an outspoken voice on social issues including human rights, especially as they have related to his home country of China, where he has been the target of frequent government interference and was once imprisoned for nearly three months without charges. Currently residing in Portugal, Ai continues to advocate for international human rights, with his work and life often informing one another.
Throughout his decades-long career, Ai has developed powerful works of art that show an incredible range, both in their medium and in their subject. To help you become better acquainted with his artistry ahead of his visit to Cal Performances on September 24, we've compiled 10 of Ai's works showing the breadth and depth of his creative vision and mission.
1. S.A.C.R.E.D., 2013
S.A.C.R.E.D. is an intimate and unsettling installation created by Ai to depict the conditions in which he was kept during his 81-day imprisonment in China in 2011. The work features six diorama scenes, whose individual names together make up the acronym S.A.C.R.E.D.: Supper, Accusers, Cleansing, Ritual, Entropy, and Doubt. In six separate 5ft x 12ft steel boxes, Ai utilizes figures of himself, guards, and a bleak enclosure to depict his degrading daily routines and the constant surveillance he endured. The doors on the outside of the boxes are merely a facade and cannot open; to see the dioramas inside the boxes, viewers must look through small apertures in the walls, contributing to the sense of surveillance and isolation within.
Photograph of a scene from S.A.C.R.E.D. Image courtesy of designboom.
2. Study of Perspective, 1995–2003
Since 1995, Ai has been taking photos of his middle finger pointed at spaces and symbols that represent political/national power, including the Eiffel Tower, the White House, and even the Mona Lisa. Ai's first photograph in his series was produced at Tiananmen Square where, upon visiting after his return to the country, he was disheartened to feel that not enough had changed. Ai reports that the photo is an expression of his "inner frustration" and represents "the stance and attitude of individual existence" within larger structures of political, cultural, and economic power. In recent years, Ai has evolved the project to include an interactive element by which individuals around the world can create and submit their own images overlaying a location with Ai's iconic middle finger.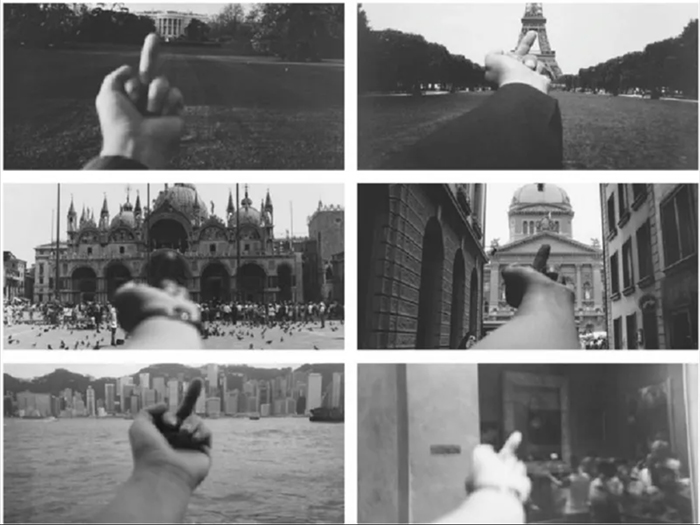 Select images from Study of Perspective. Image courtesy of The Artling.
3. Forever Bicycles, 2014
Forever Bicycles is a work of sculpture that fuses over 1,000 bicycles into a fascinating geometric design. The term "Forever" references a popular brand that has mass produced bicycles in Shanghai since the 1940s, and it has been suggested that the sculpture itself invites consideration for the disparate ways that various social classes in China have historically used—and continue to use—bicycles as a means of transportation, as well as the global shift from bicycles to automobiles.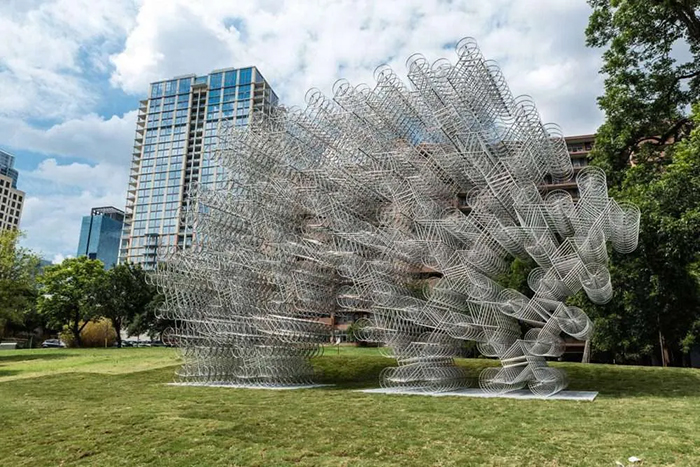 Photograph of Forever Bicycles. Image courtesy of Sightlines.
4. National Stadium of Beijing ("The Bird's Nest"), 2005–08
Ai collaborated with Swiss architects Herzog and de Meuron to design the stadium that would be used to host the 2008 Beijing Summer Olympics and Paralympics. According to design firm Arup which helped execute the project, the circular design of the stadium represents heaven, while the neighboring water center represents the Chinese symbol for earth; additionally, the intersecting lines that contribute to the stadium's nest-like appearance are inspired by Chinese-style crazed ceramics. Despite designing the building, Ai did not attend the Olympics, later regretting the project's use as a political tool to promote China's greatness despite the government's record of human rights abuses.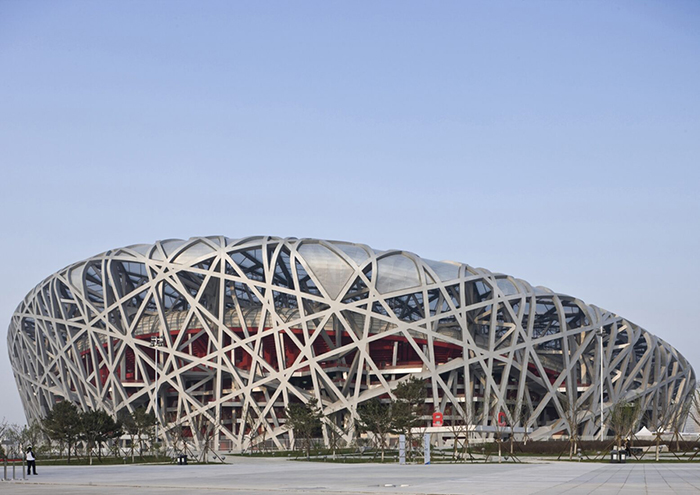 Photograph of the National Stadium of Beijing. Image courtesy of Architectuul, © Iwan Baan. 
5. Sunflower Seeds, 2010
Perhaps Ai's best known creation, Sunflower Seeds comprises 100 million porcelain sunflower seeds, individually crafted and painted by roughly 1,600 Chinese artisans who reside in a village that was historically used to develop porcelain for the courts of ancient emperors. Individuals are invited to walk on, pick up, and feel the porcelain seeds—in part as a way to wrap their minds around the idea that these are in fact porcelain and not true seeds. As to the significance of the sunflower seeds, in Chinese culture, Mao Zedong was often depicted as the sun. Additionally, Ai has said of his own experience with the seeds, "When I was growing up in China, we had few possessions. … But even in our darkest days, we might well have had a little handful of sunflower seeds in our pockets. They offered spiritual comfort as well as a modest answer to our hunger, and people were always cracking seeds between their teeth."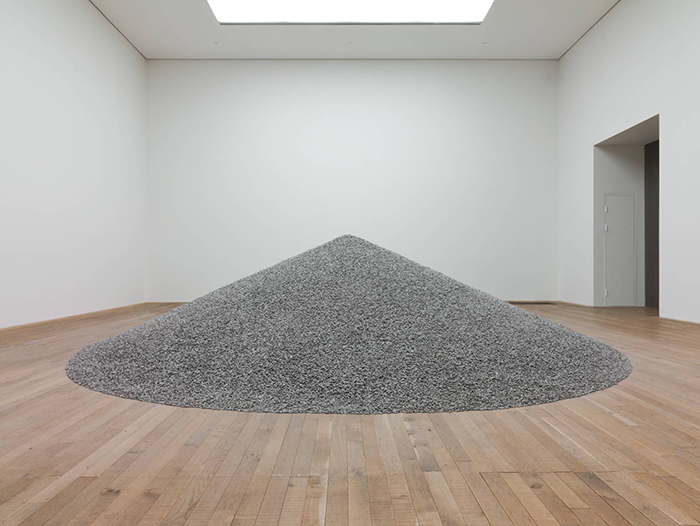 Photograph of Sunflower Seeds. Image courtesy of Tate, © Ai Weiwei.
6. Human Flow, 2017
Ai served as director and co-producer of Human Flow, a poignant visual documentary that captures the experiences of refugees across 23 countries as they seek "safety, security, and justice." From Bangladesh to Mexico, from stretches of barbed wire fences to harrowing ocean journeys, the film exposes the struggle of individual people, but also delivers a message of hope and of the resilience of the human spirit.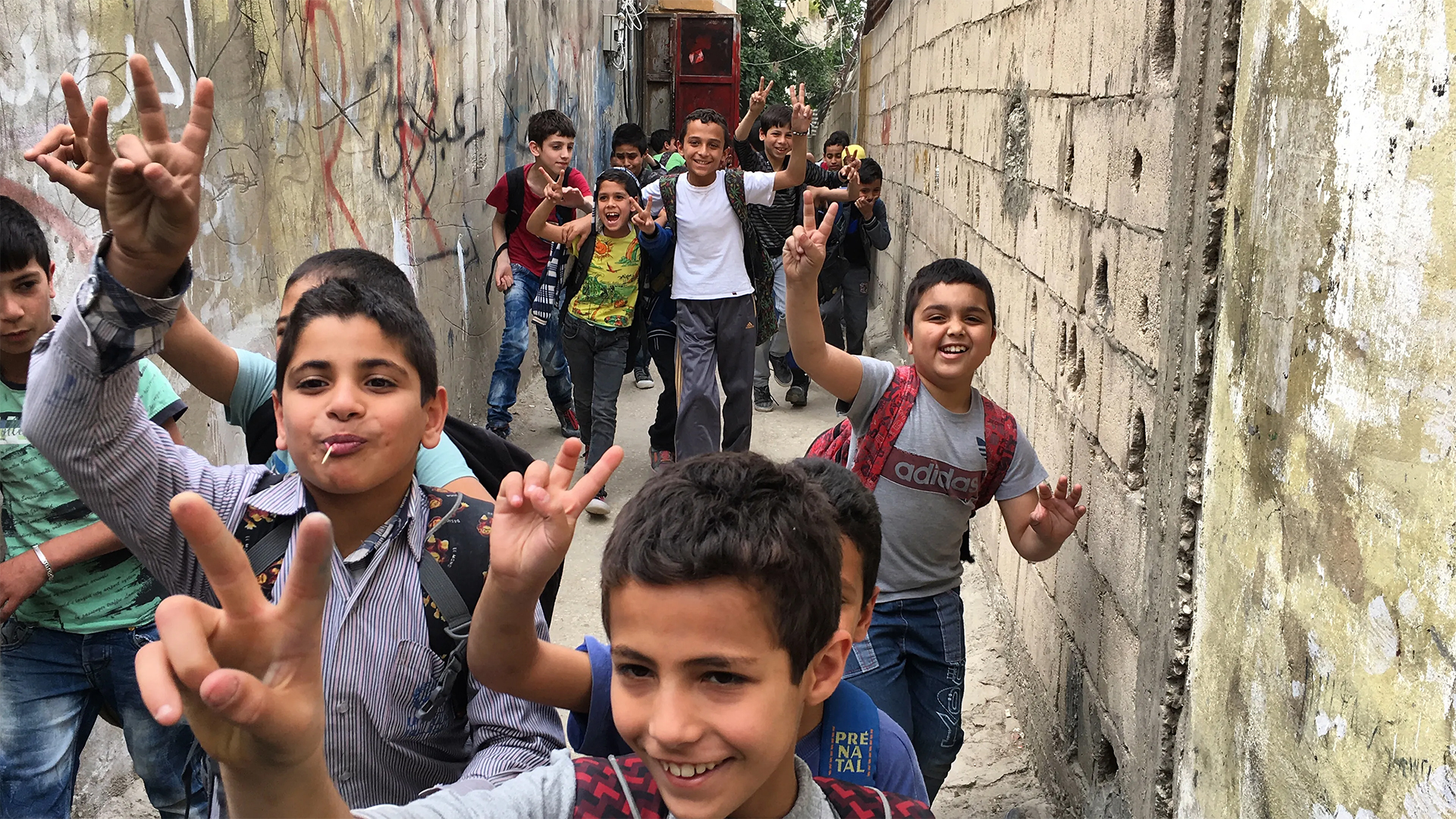 Ain Al-Hilweh, Lebanon, 04/09/2016. Image courtesy of Human Flow.
7. Dropping a Han Dynasty Urn, 1995
This set of three photographs, produced early in Ai's career, shows him in preparation, during, and after purposefully breaking a valuable urn from China's Han Dynasty (206 B.C.–220 A.D.). The work challenges the idea of how we form and preserve cultural values, particularly around historic and national identity. It was also said to have been a potential response to how Mao Zedong had attempted to divorce China from elements of its traditional history during the Cultural Revolution. One of Ai's most provocative works, the piece sparked debates internationally about whether or not the action of breaking the urn qualified as "desecration," and even whether or not destruction should be interpreted as art.

Dropping a Han Dynasty Urn. Image courtesy of Royal Academy.
8. Ye Haiyan's Belongings, 2013
Ye Haiyan is a Chinese women's rights activist who was frequently targeted by the Chinese government and eventually cast out of the country. Ai, who was an ally for Ye and helped to support her when she was removed from her home, created this installation with all of the hastily packed belongings Ye was left with upon eviction. The exhibit is a powerful rendering of displacement, a common theme in much of Ai's work.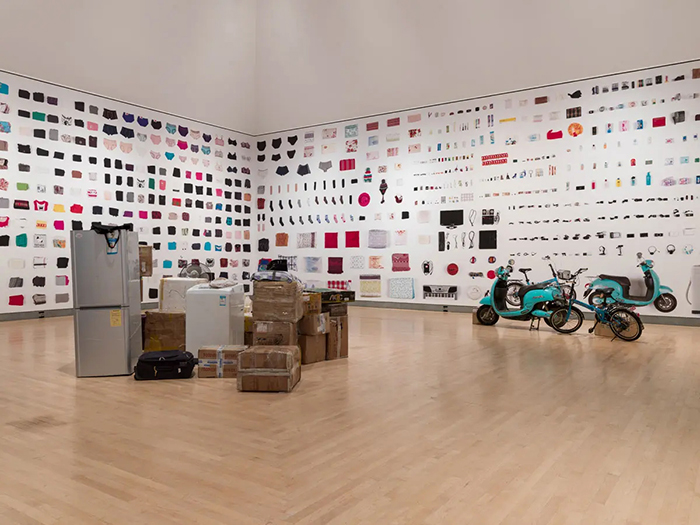 Photograph of Ye Haiyan's Belongings. Image courtesy of Royal Academy.
9. Water Lilies #1, 2023
Ai's 50-foot recreation of Claude Monet's Water Lilies is made entirely out of Legos—approximately 650,000 of them. Ai explained, "In Water Lilies #1, I integrate Monet's Impressionist painting, reminiscent of Zenism in the east, and concrete experiences of my father and me into a digitized and pixelated language." Ai's father was a renowned poet in China whose criticism of the government led to the family's exile. Reflecting this experience, Ai integrated the outline of a black door into the traditional Water Lilies image to represent the underground dugout where his family once lived.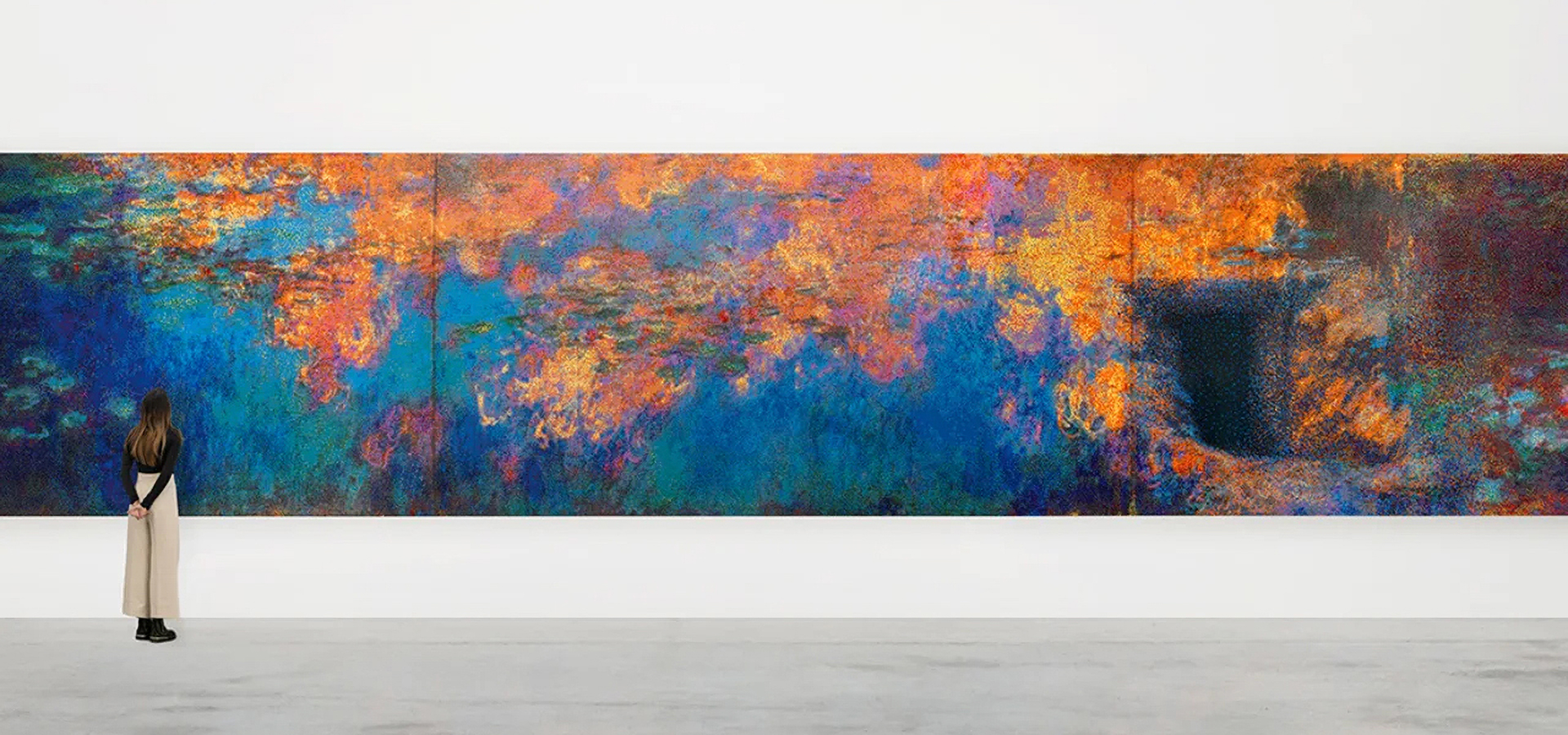 Photograph of Water Lilies #1. Image courtesy of CNN, Ela Bialkowska/OKNO studio.
10. So Sorry, 2011
Ai dedicated multiple art projects to the thousands of schoolchildren who died when their classrooms collapsed during the Sichuan earthquake of 2008. These works include Remembering, which used colored backpacks adhered to the facade of a building to spell out a quote from one of the victim's mothers, reading in English: "She lived happily on this earth for seven years"; and Straight, a sculpture made from tons of reinforcing rods that were hand-straightened after being distorted during the earthquake. Following the disaster, Ai became a leading voice calling for accountability and exposing corruption that led to the building failures—and later attempts by the government to cover it up. So Sorry is a documentary produced by Ai that tracks his investigative work on the case and the backlash and physical violence he experienced at the hands of the government in reaction to his advocacy.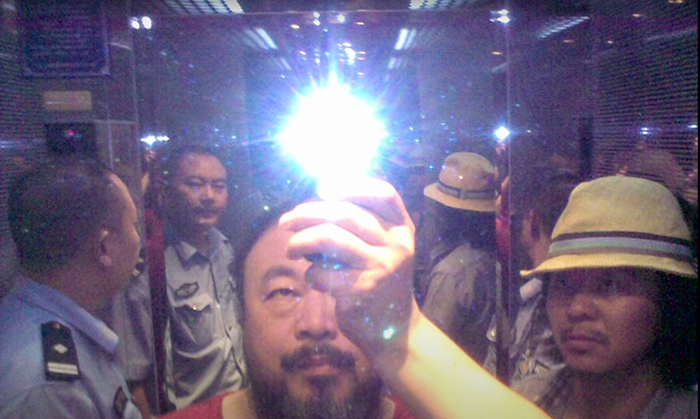 Still image from So Sorry.