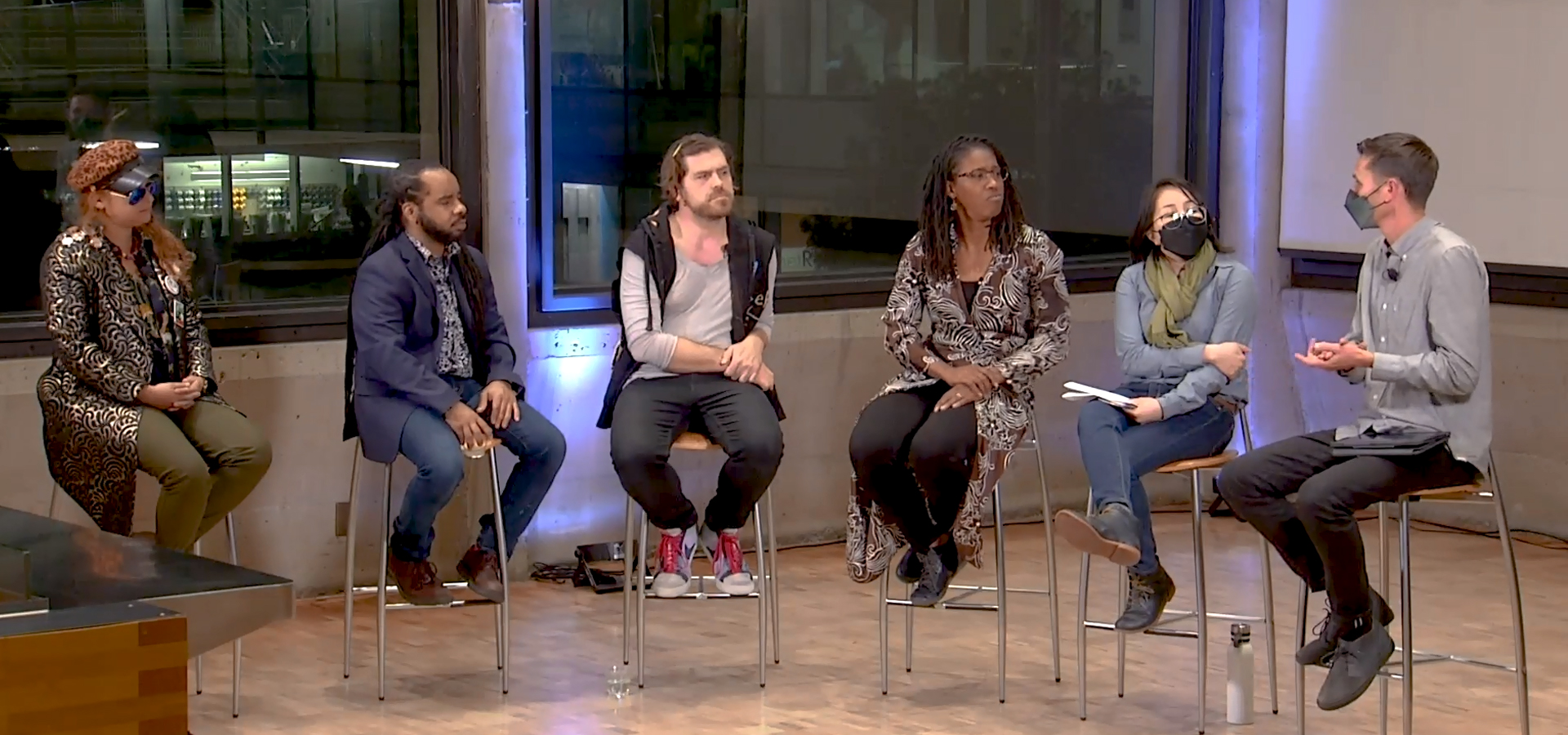 Gentrification Storytelling: A Panel Discussion
Join Place composer Ted Hearne, Regina Williams, Isaiah Robinson, and others in a discussion on the ways in which stories can help us understand gentrification
May 5, 2022
An Illuminations: "Place and Displacement" Panel Discussion
Is gentrification a revisionist story about a place? What power do stories have in speaking about or against gentrification? Who are the authors of these stories?
Gentrification presents one of society's most intractable and debated displacement challenges in our urban environment. During this panel, housing rights activist Regina Williams and Othering & Belonging Institute (OBI) housing researcher Nicole Montojo join Place composer Ted Hearne and performers Sol Ruiz and Isaiah Robinson to discuss the ways in which stories can help us understand gentrification—its nuances, ramifications, and the lasting impact of and on residents at risk of displacement. The conversation is moderated by Evan Bissell, Arts & Cultural Strategy Coordinator at OBI.
This panel was an Illuminations: Place and Displacement event, and in conjunction with the performance of Ted Hearne and Saul William's Place on the 2021–22 season.
Panelists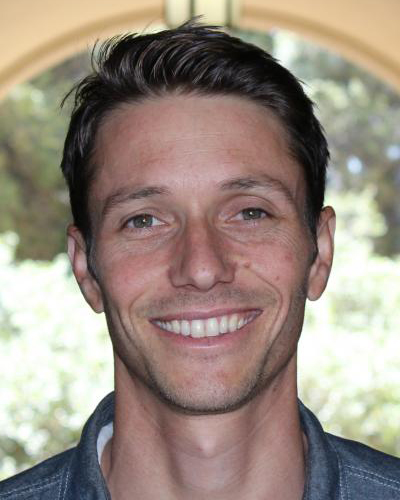 Evan Bissell
(he/him) Evan Bissell facilitates participatory art and research projects that support equitable systems and liberatory processes. Projects take varied forms: an interactive online history of freedom and confinement in the United States told through 50 miniature paintings with accompanying curriculum (knottedline.com), visual interventions based on community surveys about policing in the Bronx, and collaborative, life-size portrait paintings created with incarcerated fathers and children of incarcerated parents. Evan has exhibited throughout the US and facilitated projects in schools (K-12) and community settings throughout the country. From 2016-2019 he taught a studio art course on social change at UC Berkeley. He is currently the Arts and Culture Strategist at the Othering & Belonging Institute at UC Berkeley and a cultural strategy advisor at Richmond LAND. He holds a master's in Public Health and City Planning from UC Berkeley.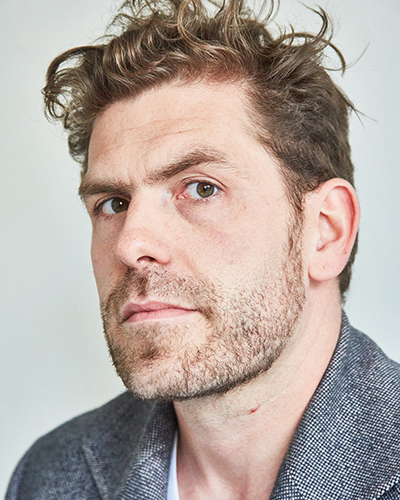 Ted Hearne
Ted Hearne is a composer, singer, bandleader, and recording artist. Inspired by the overlay of different viewpoints and their sonic possibilities, he creates personal and multi-dimensional works that often explore unconventional interactions of text and music, and that are rooted in a sense of inquiry.
The New York Times has praised Hearne for his "tough edge and wildness of spirit," and "topical, politically sharp-edged works." Pitchfork called Hearne's work "some of the most expressive socially engaged music in recent memory—from any genre," and Alex Ross wrote in The New Yorker that Hearne's music "holds up as a complex mirror image of an information-saturated, mass-surveillance world, and remains staggering in its impact."
Hearne's Sound From the Bench, a cantata for choir, electric guitars, and drums, setting texts from US Supreme Court oral arguments and inspired by the idea of corporate personhood, was a finalist for the 2018 Pulitzer Prize. Place, Hearne's work written with poet Saul Williams and director Patricia McGregor, was nominated for two Grammy Awards and was a finalist for the 2021 Pulitzer Prize.
Commissioned by the Los Angeles Philharmonic, The Barbican Centre, and Beth Morrison Projects, and scored for 18 instrumentalists and 6 vocalists, Place was premiered to critical acclaim in October 2018 in the BAM Next Wave Festival. "Place takes shape in songs that emerge like a graffiti mural as repetitive gestures gradually bloom into vibrant, brash statements in high-volume color. The six singers bring with them deep familiarity with diverse vocal styles… but it was impossible to ignore the presence of the real Mr. Hearne at his command post conducting the musicians, manipulating the sound and driving the auto-da-fé of his own orchestration… It always felt as if Hearne was questioning his own comfort and—in the final moment—his own power" (The New York Times).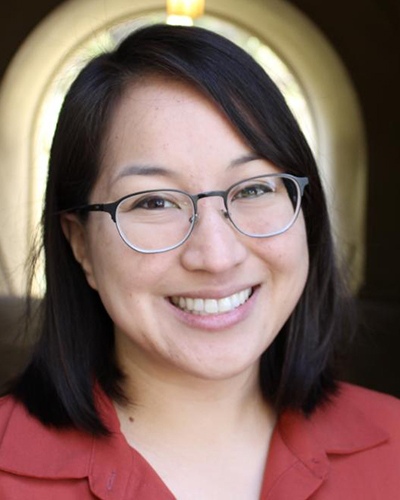 Nicole Montojo
Nicole Montojo is Housing Research Analyst for the Othering & Belonging Institute at UC Berkeley. As part of the California Community Partnerships team, she supports collaborative research projects that examine the legacy of exclusionary housing policies and explore ways of transforming existing housing systems and frameworks that perpetuate racial and economic injustice.
Montojo has experience in policy analysis, qualitative and quantitative research, grassroots advocacy, and organizational capacity-building via the philanthropic sector. Her past research has focused on displacement and gentrification, equitable planning and governance, affordable housing policy, and structural inequalities in public finance and law enforcement systems that shape the experiences of marginalized communities.
Originally from Southern California, Montojo traces her inspiration and roots in social justice work back to the community of grassroots organizations within Los Angeles' movements for immigrant rights and racial justice. She holds a master's degree in City Planning from UC Berkeley and a bachelor's degree in Sociology and Urban Studies from Scripps College.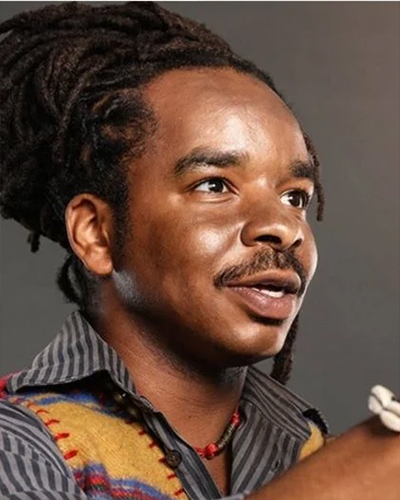 Isaiah Robinson
Isaiah Robinson, tenor, is a Grammy-nominated, multi-talented musician who was born in Chicago into a musical family of singing parents. As an actor, he was featured in Steven Spielberg's 1991 film Hook, playing the role of Pockets. He also appeared in several radio and television commercials as a child, most notably "That's My Baby" for Johnson's Baby Shampoo, a Polaroid commercial featuring the comedian Sinbad, as well as advertisements for Kraft, McDonald's, Wendy's, JC Penny, Sears, and Eagle Foods.
As a vocalist, he was primarily trained singing in church by his parents and his siblings, which lead to his performing on several jingles and voiceovers for various products and companies. He has performed with numerous musical artists, including The Barrett Sisters, Darius Brooks, Aretha Franklin, Patti Labelle, Rascal Flatts, Joan Collaso, Mavis Staples, Janis Siegel, Chaka Khan, Yo-Yo Ma, Chance The Rapper, Queen Latifah, Ted Hearne, and was on a year-long tour with Room Full of Teeth vocal ensemble.
Robinson and Hearne have a long-standing musical relationship and friendship going all the way back to years together in the Chicago Children's Choir. He feels privileged to have worked with Hearne on a number of projects, including Katrina Ballads, The Source, and many other works that predate his professional career as a composer. Robinson is humbled that Ted has faith in him and feels he has been made a better musician because of their collaborations.
In addition to his collaborations with Hearne, in recent years, he has received recognition as the featured vocalist at the inauguration of Rahm Emanuel as mayor of Chicago. He also performs with and facilitates workshops for the Chicago Children's Choir, and is on staff as a musician/organist and choirmaster at the Life Center C.O.G.I.C in Chicago, where he has served for more than 20 years.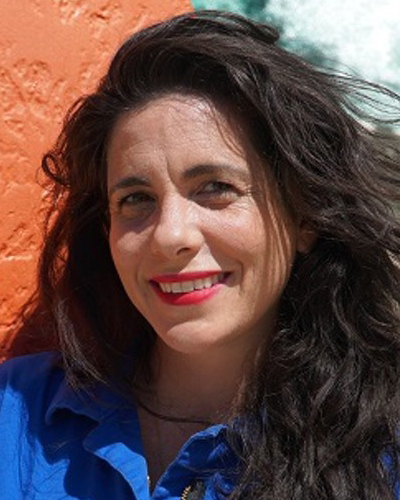 Sol Ruiz
Sol Ruiz is a Grammy-nominated international recording artist from Miami. She sings in English, Spanish, and Italian, and has toured in Europe, Canada, and The Caribbean. As a multifaceted performer, she also plays multiple instruments, as well as produces, arranges, and composes. Currently, while working with Sol and The Tribu (formerly Picadillo), she is also performing in an opera with the LA Philharmonic and Beth Morrison Projects.
Sol and The Tribu is a musical group of Cuban musicians that blends traditional Caribbean music and modern technology with a distinct Miami twist. As ambassadors of The New Miami Sound, they pride themselves on what makes Miami "The Magic City," with its blend of Caribbean influences and American swamp funk. Their album Miami 3050 is a conceptual album based on the story of three superheroes who to the present day from the year 3050 to save the future of music by preserving its roots. The album aims to preserve Caribbean cultural identity and Miami history through music and visual art that promotes uniqueness. Their most recent EP, Positive Vibration Nation (fall 2020), features six tracks and was created during the COVID-19 lockdown. Conceptually, it encourages positive thinking and is an uplifting portrait of the band for times of uncertainty.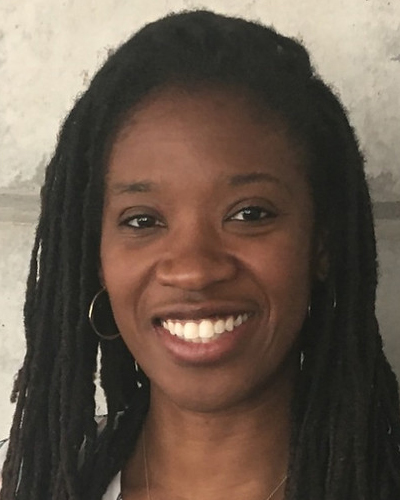 Regina Celestin Williams
Regina Williams has spent her entire career working towards housing and economic justice through affordable housing and community development. She has most recently served as Director of Housing Development at First Community Housing, a leading San José-based affordable housing developer. Before joining First Community Housing, Williams was a member of the National Development Council's East Team, providing housing and economic development consulting services to several East Coast municipalities, leading NDC's green initiatives, and teaching several courses on community and housing development finance. She has also worked at the National Housing Trust, structuring financing for and overseeing the rehabilitation of occupied affordable housing properties while employing green construction features.
Williams was born and raised in Richmond, CA, and, since moving back after a significant stint on the East Coast, she has called San José home for many years, and had both of her daughters here in the heart of Silicon Valley.
Cal Performances 2021-22 Illuminations: "Place and Displacement" series of programming examines the fraught and often devastating effects of migration, exile, dislocations, and separation, on both hyper-local and international scales,  through five main stage performances and related online and in person programs with artists, creators, scholars, activists, and thinkers who are part of the outstanding brain trust that is the UC Berkeley community.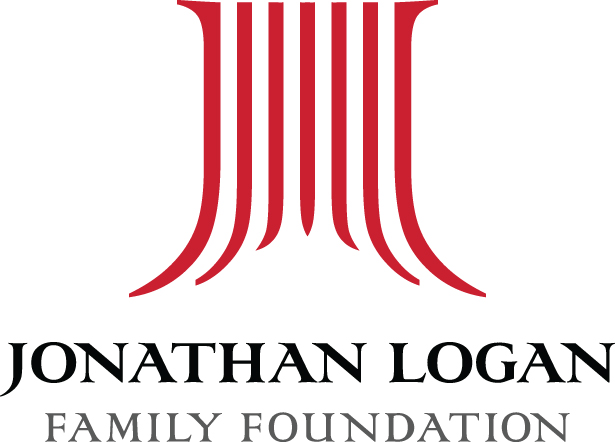 Lead support for Illuminations is provided by the Jonathan Logan Family Foundation—empowering world-changing work.