Theater
Ted Hearne and Saul Williams' Place
A Semi-staged Secular Oratorio
West Coast Premiere
Co-created with Patricia McGregor
Ted Hearne, composer
Saul Williams, librettist
Patricia McGregor, director
Sanford Biggers and Tim Brown, scenic designers
Tim Brown, video designer
Scott Bolman, lighting designer
Jennifer Newman, choreographer
"Gentrification is a generational conversation that has gone by many names. We should not discuss what brings you back to the city without acknowledging why you left."
—Saul Williams, from the libretto of Place
How does a white millennial man create a work that explores the topographies of gentrification and displacement? Engaging the mind of poet Saul Williams, composer Ted Hearne confronts this issue head-on in Place, a fiery yet thoughtful oratorio created in collaboration with director Patricia McGregor.
The semi-staged secular oratorio—a finalist for the 2021 Pulitzer Prize in Music, seen here in its West Coast premiere—features six vocalists and an 18-member ensemble that blends the energy of R&B, rock, and electronic music with acoustic orchestral sonorities. A true dialogue, the first part of the libretto is a collage of Hearne's own autobiographical reflections, which are placed in conversation with—and overtly challenged by—Williams' trenchant text in the second half, which addresses displacement through the lens of settler colonialism, police violence, and Afrofuturism.
The cast recording of the work received two Grammy nominations this year. "Place takes shape in songs that emerge like a graffiti mural as repetitive gestures gradually bloom into vibrant, brash statements in high-volume color…. It always felt as if Mr. Hearne was questioning his own comfort and—in the final moment—his power" (The New York Times).
The run time for this performance is approximately 75 minutes, with no intermission.
Special Note: a post-performance conversation with the artists, moderated by producer Beth Morrison, will take place on stage; free to all ticket holders.
Produced by Beth Morrison Projects
This event is part of Cal Performances' Illuminations: "Place and Displacement" programming for the 2021–22 season.
Mar 12, 2022, 8pm
Add to Calendar
03/12/2022 08:00 pm
03/12/2022 09:30 pm
America/Los_Angeles
Ted Hearne and Saul Williams' Place
https://calperformances.org/events/2021-22/theater/ted-hearne-place-2122/
Zellerbach Hall
Tickets start at $32
Videos
Beyond the Stage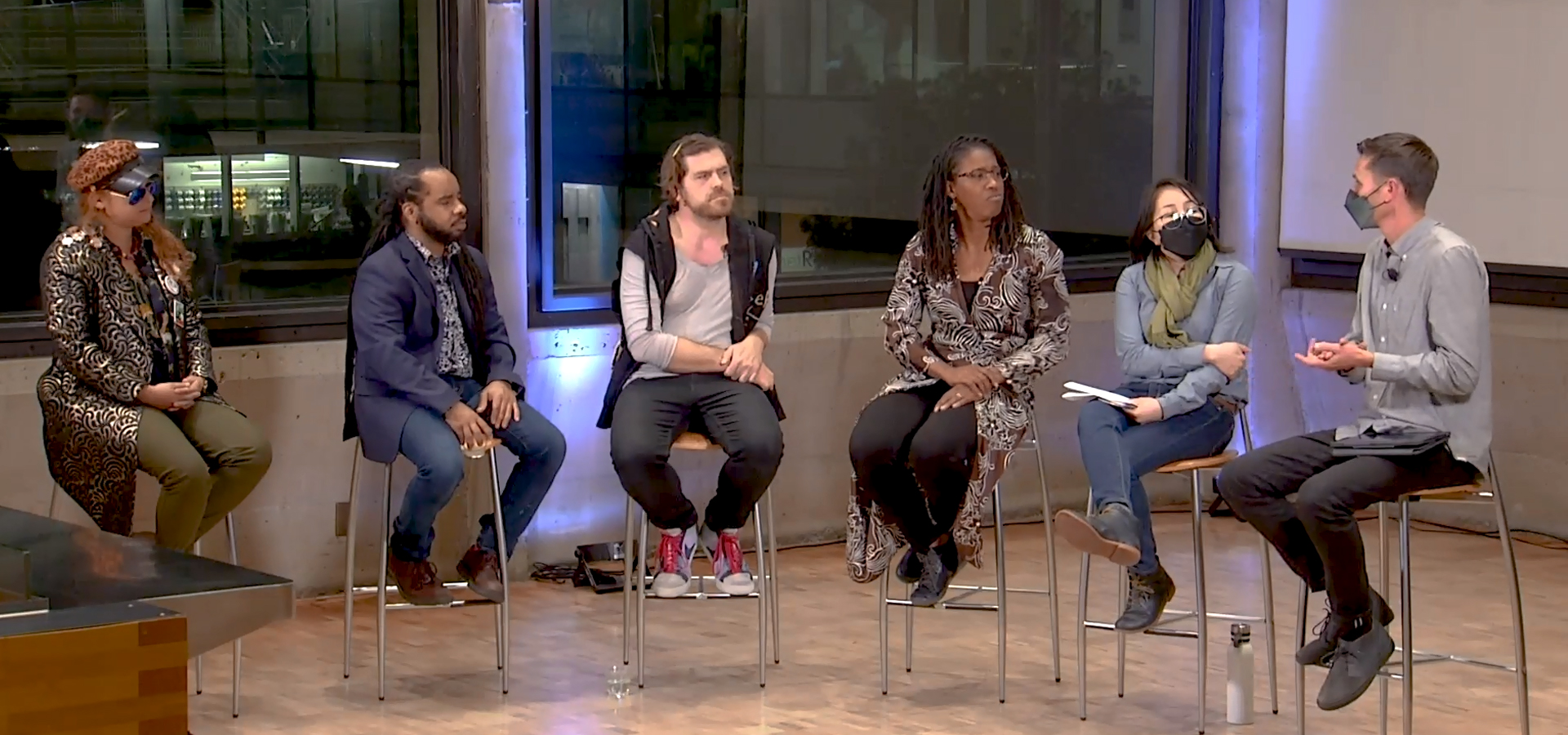 Gentrification Storytelling: A Panel Discussion
Join Place composer Ted Hearne, Regina Williams, Isaiah Robinson, and others in a discussion on the ways in which stories can help us understand gentrification
Mar 12, 2022, 8pm
Add to Calendar
03/12/2022 08:00 pm
03/12/2022 09:30 pm
America/Los_Angeles
Ted Hearne and Saul Williams' Place
https://calperformances.org/events/2021-22/theater/ted-hearne-place-2122/
Zellerbach Hall
Tickets start at $32