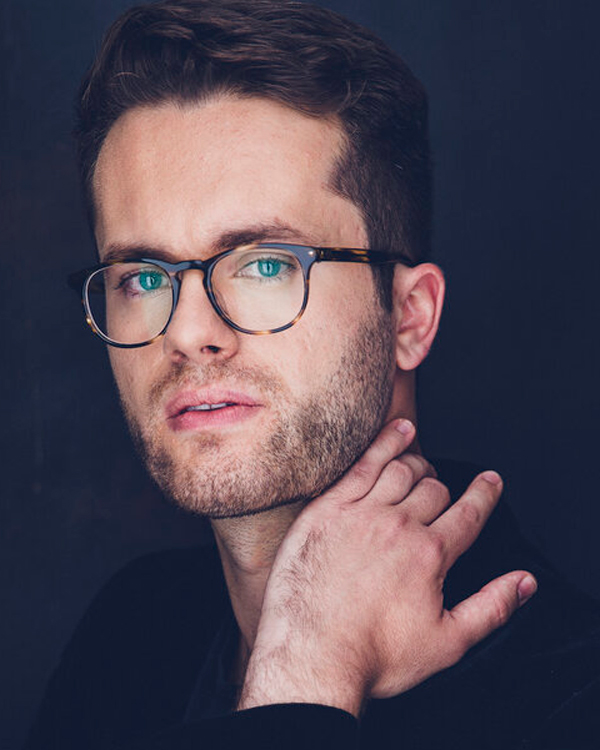 David Belkovski
harpsichord
Born in Skopje, Macedonia, David Belkovski's journey as a musician has taken him from early ventures into Balkan folk music to the vibrant beginnings of a career as a conductor and soloist, performing regularly on harpsichord, fortepiano, and modern piano. First-prize winner of several international and national competitions, including the 2019 Sfzp International Fortepiano Competition, he has been recognized for his artistry on both historical and modern keyboards.
Belkovski made his Lincoln Center debut in 2019 as fortepiano concerto soloist with the American Classical Orches­tra/Tom Craw­ford as well as with Juilliard415/Monica Huggett. He has also performed harpsichord concertos with the Canadian orchestra Les Violons du Roy and the Los Angeles-based Musica Angelica, among others.
Belkovski is fast building a reputation as a director from behind historical keyboards, recently making his debut with Philharmonia Baroque Orchestra, leading a production of Handel's Radamisto. He has directed the Juilliard School's renowned period ensemble, Juilliard415, in a performance and recording of his own commissioned work, Chaconne. Belkovski has prepared orchestras for William Christie and served as an assistant conductor for notable conductors such as Richard Egarr, John Butt, Gary Wedow, and Avi Stein.
As a recitalist, Belkovski has performed solo concerts on harpsichord and fortepiano across the United States, Italy, the United Kingdom, Portugal, and France. He has collaborated with violinist Rachel Barton Pine, countertenor Reggie Mobley, and tenor Nicholas Phan.
Alongside violinist Rachell Ellen Wong, Belkovski founded Twelfth Night, a dynamic period-instrument ensemble based in New York City.
As of 2022, Belkovski holds the position of Assistant Conductor for Philharmonia Baroque Orchestra.