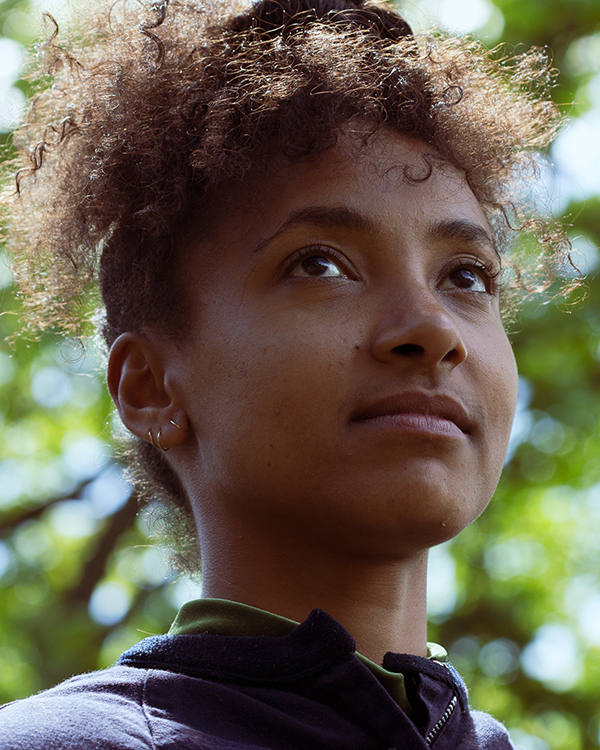 esperanza spalding
Librettist, Iphigenia of the Open Tense
esperanza spalding (also known as irma nejando, or, i.e.) is a being who has grown to recognize love in the abstract and aspirational, and is now fully dedicated to learning how she can serve and embody actualized love through honor for, and receptivity to, fellow humans, teachers, and practitioners of various regenerative arts.
bass, piano, composition, performance, voice, and lyrics are tools and disciplines she is engaged in deeply to cultivate her own channel for transmitting care and beauty through vibration/sound/presence.
she is currently developing a mockumentary in collaboration with brontë velez and the San Francisco Symphony // researching and developing liberation rituals in jazz and black dance // and continuing a lifelong collaboration with practitioners in various fields relating to music, healing, and cognition to develop music with enhanced therapeutic potential.
she is presently paid by Harvard University to co-create and learn with students enrolled there, working on developing creative practices that serve the restoration of people and land.