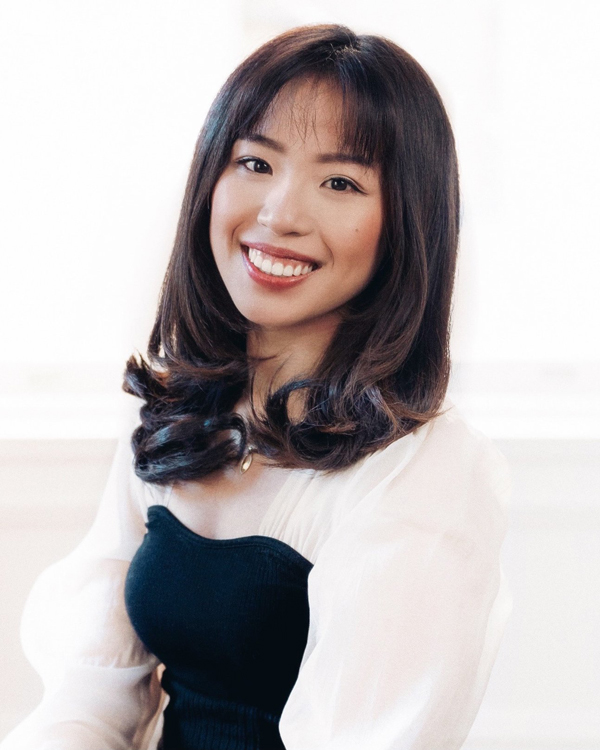 Recently named a Gilmore Young Artist and winner of Salon de Virtuosi, Janice Carissa has "the multicolored highlights of a mature pianist" (Philadelphia Inquirer) and "strong, sure hands" (Voice of America) that convey "a vivid story rather than a mere showpiece" (Chicago Classical Review).
Throughout the course of her solo career, she has substituted for André Watts as soloist with Orpheus Chamber Orchestra; featured twice with the Philadelphia Orchestra; and debuted with Kansas City, Amarillo, Des Moines, Symphony in C, John Hopkins, St. Peters by the Sea, Eastern Wind, Bay Atlantic, and Midwest Young Artist Symphony.
She has concertized at Sydney Opera House, Carnegie Hall, the United Nations, WQXR's Greene Space, the Kennedy Center, Millennium Park's Jay Pritzker Pavilion, Louis Vuitton Foundation, and Saratoga Performing Arts Center; and appeared on radio station WQXR (Young Artist Showcase), NPR (From The Top), The Violin Channel's Vanguard Series, and PBS' Now Hear This. Carissa is an alumna of the Lang Lang Young Scholars Program.
An avid chamber musician, Carissa appears regularly with Ensemble 132 and Jupiter Chamber Players. She is a past participant at the Marlboro, North Shore, Ravinia, Caramoor's Evnin Rising Star, and Kneisel Hall festivals, and has toured with Musicians from Ravinia. Carissa has appeared on stage with Vadim Gluzman, Miriam Fried, Paul Neuebauer, Lucy Shelton, Marcy Rosen, Pamela Frank, David Shifrin, Jennifer Cano, and Peter Wiley.
Raised in Indonesia, Carissa earned her bachelor's degree in music at the Curtis Institute of Music with Gary Graffman and Robert McDonald. Now based in New York, she is a graduate Kovner Fellow at the Juilliard School of Music, studying under Robert McDonald.