Jazz
Two Wings: The Music of Black America in Migration
West Coast Premiere
Jason Moran, producer and piano
Alicia Hall Moran, producer and mezzo-soprano
Tania León, conductor
Donna Jean Murch, narrator, author of Living for the City
Imani Winds, chamber ensemble
St. John Coltrane African Orthodox Church Ensemble
Ambrose Akinmusire, trumpet
Howard Wiley, saxophone
Thomas Flippin, guitar
Juliette Jones, violin
Allison Loggins-Hull, flute
Curtis Stewart, violin
Harriet Tubman, featuring
        Brandon Ross, guitar
        Melvin Gibbs, bass
        JT Lewis, drums
and ensemble strings
In a series of "gripping portraits of a vast social upheaval" (Chicago Tribune), Alicia Hall Moran and Jason Moran's deeply personal presentation Two Wings explores the Great Migration of six million Black Americans from the rural South to northern cities, the West, and beyond.
The husband and wife duo—he a MacArthur Fellow and acclaimed jazz composer and pianist, she a celebrated classical vocalist and composer—trace their family histories through the music that accompanied these brave travelers throughout the 20th century, from Harlem Renaissance-era jazz tunes, gospel hymns, bebop standards, and Broadway show tunes, to classical and chamber music and the Morans' own compositions. The program even passes through California, where both families put down roots and where Hall Moran was born.
Two Wings also references influential texts by Black authors, historians, and poets. The production, in its West Coast premiere, will be recreated especially for Cal Performances audiences, with a star-studded roster of performers, writers, thinkers, and special guests.
Beyond the Stage
Post-performance Q&A
Performers and producers from Two Wings, including the Morans, will be joined by john powell, Director of the Othering and Belonging Institute (OBI) at UC Berkeley, to discuss the performance and make connections to the Great Migration and related research happening through OBI. For ticket holders.

Made possible, in part, by the National Endowment for the Arts and Patron Sponsors Dalia and Lance Nagel.
Parking and Traffic Alerts
Parking may be a problem on campus for the Thurs, Feb 17 performance due to a Cal Men's Basketball game.
See our Parking Alert section for more information.
Feb 17, 2022, 7:30pm
Add to Calendar
02/17/2022 07:30 pm
02/17/2022 09:00 pm
America/Los_Angeles
Two Wings: The Music of Black America in Migration
https://calperformances.org/events/2021-22/jazz/two-wings-2122/
Zellerbach Hall
Tickets start at $36
Videos
Podcast
"Making and remaking music of the Great Migration," a Berkeley Voices podcast. 
Between 1910 and 1970, about 6 million Black Americans moved from the rural South to cities in the North, the West and other parts of the United States. It's known as the Great Migration. Musicians who moved to these cities became ambassadors, says UC Berkeley history professor Waldo Martin, not only for the music of the South, but for the culture from which the music emerged. And the music was made and remade, and continues to be today.
In this fifteen minute story, Waldo Martin, Alicia Hall Moran and Jason Moran discuss the Great Migration.
Beyond the Stage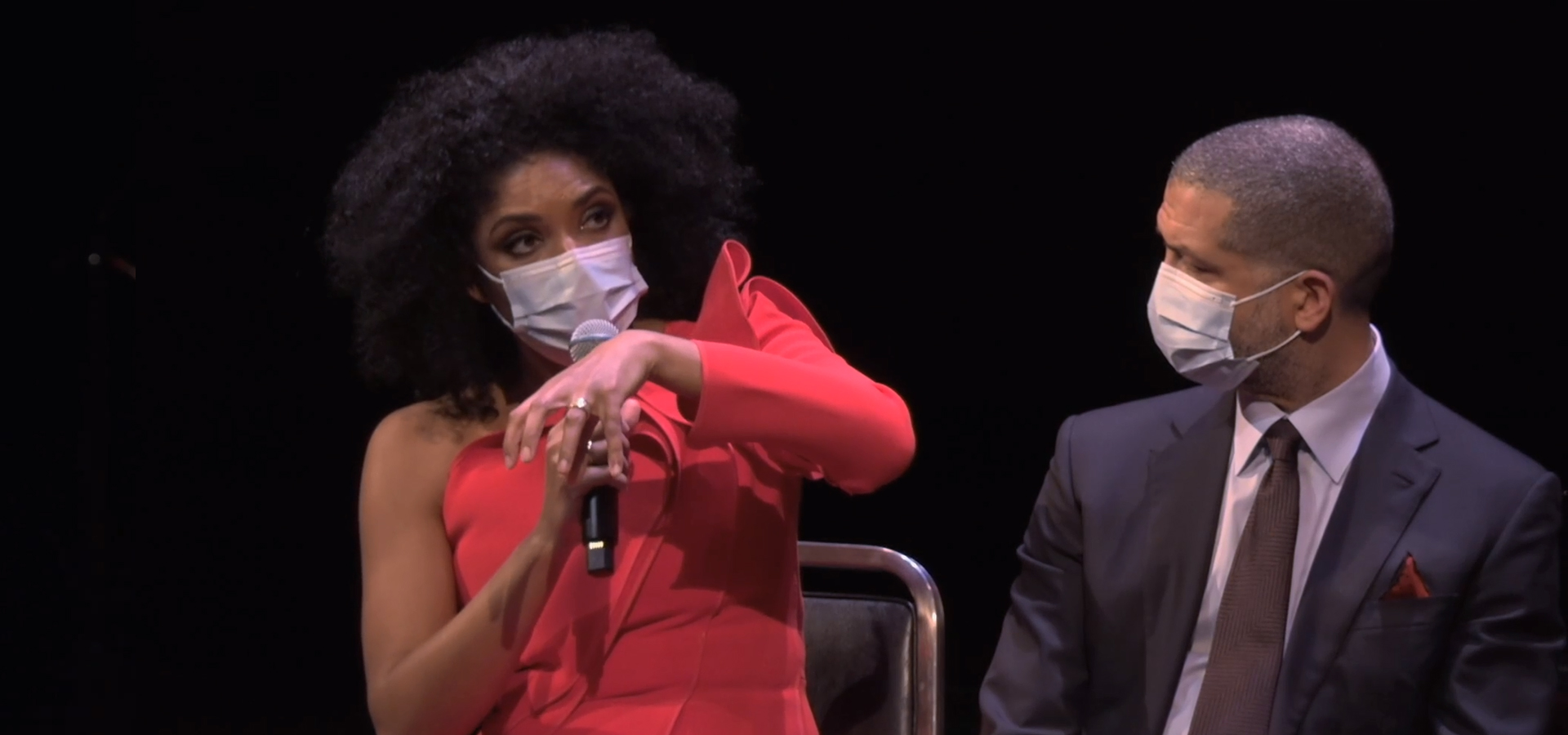 Two Wings: The Music of Black America in Migration Post-Performance Q&A
Feb 17, 2022, 7:30pm
Add to Calendar
02/17/2022 07:30 pm
02/17/2022 09:00 pm
America/Los_Angeles
Two Wings: The Music of Black America in Migration
https://calperformances.org/events/2021-22/jazz/two-wings-2122/
Zellerbach Hall
Tickets start at $36