Program:
Prokofiev/Sarcasms, Op. 17
Szymanowski/Piano Sonata No. 3, Op. 36
Debussy/Pour le piano
Brahms/Piano Sonata No. 3 in F minor, Op. 5
Pianist Daniil Trifonov returns to Berkeley in his first solo recital for Cal Performances, with a program of rarely heard masterpieces from the mid-19th to early 20th centuries. Trifonov made his Cal Performances debut in 2015 in a duo recital with violinist Gidon Kremer, returning as a soloist with the Montreal Symphony Orchestra the following year—and his star has been rising steadily since then, culminating in a 2021 Grammy nomination. He plays Prokofiev's miniatures, Sarcasms; Szymanowski's technically demanding Piano Sonata No. 3; Debussy's Pour le piano, and Brahms' Piano Sonata No. 3, a work of symphonic proportions and scope.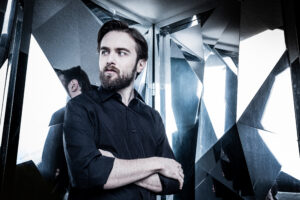 PHOTO 1
Caption: Pianist Daniil Trifonov performs Thursday, April 28, 2022
(credit: Dario Acosta)