Program:
Philip Glass/String Quartet No. 2, Company
Schubert/String Quartet No. 13 in A minor, D. 804, Rosamunde
Samuel Adams/Current (World Premiere, Cal Performances Co-commission)
Chicago's Spektral Quartet is widely praised for illuminating the connections between beloved works in the canon and fresh new repertoire by living composers. The ensemble's Berkeley debut features the world premiere of a new electroacoustic composition by Samuel Adams, Current, a bespoke work created especially for the quartet that explores, in Adams' words, "the relationship between the minimal digital language of resonating snare drums and the warm, acoustic complexity of the string quartet." Schubert's haunting Rosamunde Quartet, and Philip Glass' Company Quartet, originally composed for a theatrical production of Samuel Beckett's 1979 novella of the same name, complete the program.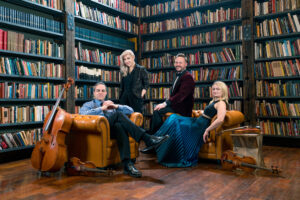 PHOTO 1
Caption: Spektral Quartet performs Sunday, February 13, 2022. Pictured: Spektral Quartet
(credit: Dan Kullman)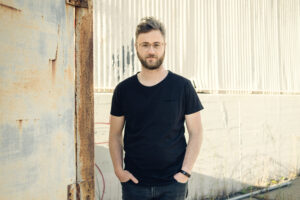 PHOTO 2
Caption: Spektral Quartet performs Sunday, February 13, 2022. Pictured: Samuel Adams
(credit: Lenny Gonzalez)