In this issue: Rossini's "Pensa alla Patria" from L'Italiana in Algeri performed by mezzo-soprano Marilyn Horne; "Mystery of Love" by Sufjan Stevens; "Neurotic and Lonely" from Craigslistlieder by Gabriel Kahane; an excerpt from John Adams' Nixon in China; Mozart's Piano Concerto No. 23 in A major, K. 488 performed by pianist Radu Lupu with the Vienna Philharmonic Orchestra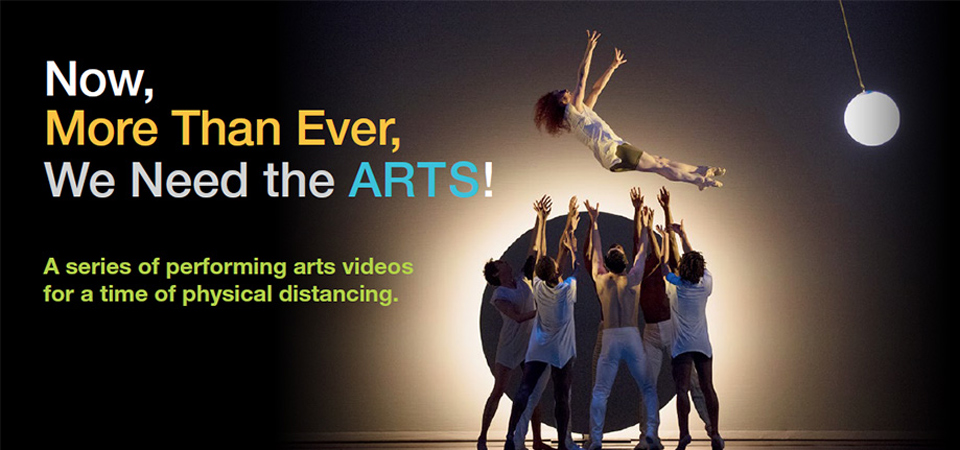 Now, More Than Ever: Issue 15
Rossini: "Pensa alla Patria" from L'Italiana in Algeri
Marilyn Horne, mezzo-soprano
Metropolitan Opera Orchestra and Chorus
James Levine, conductor
Although she enjoyed some earlier successes (recording covers of popular songs, working in television as a background singer, and even dubbing the singing voice of Dorothy Dandridge in the film Carmen Jones), few are aware that the marvelous Marilyn Horne made her professional US opera debut right here in the Bay Area, as Marie in San Francisco Opera's 1960 production of Alban Berg's Wozzeck. (Earlier, in Europe, she had made an impression in the same role at the inauguration of the new opera house in Gelsenkirchen, Germany.) The Berg connection may come as a surprise, given her long association with the great bel canto and Baroque operatic roles, but if anything defined this legendary talent, it was the wide variety of music she conquered over the years. Boasting a four-octave range and extraordinary technical control (she could change the color of her voice in the most assured and deliberate ways), this truly was a voice for the ages. 
Horne's fame was instrumental in introducing the American public to a number of operas that had fallen by the wayside—works including Rossini's Semiramide and L'assedio di Corinto and Handel's Rinaldo, the first of that composer's operas ever performed at the Met. (Because she played so many warriors in "trouser roles," she was often lovingly referred to as "General Horne"!). And her crossover appeal was immense, as evidenced by appearances on programs like The Carol Burnett Show, The Odd Couple, and (as a regular guest) The Tonight Show Starring Johnny Carson. 
I began working with Horne in 2007. By that time, she was no longer singing—her primary focus had become the development of young voices, especially in song recital repertoire—and there are few people I've encountered during my career as loving, generous, and kind as this peerless artist. (That she is also absolutely hilarious is just an added bonus.) Today, it can be easy to forget how influential and adored she was in her prime, but here, in a clip from 1986, you can see her at the top of her game, in a performance informed as much by wit and good humor as by her incredible vocal mastery. And for another glimpse at her winning, effervescent personality, here's a clip from Sesame Street that I'm sure you'll appreciate!
"Mystery of Love"
Sufjan Stevens, guitar and vocals
Chris Thile, mandolin and vocals
Gaby Moreno, vocals
Live from Here Band

Two of today's clips come from different episodes of Live from Here (formerly A Prairie Home Companion), which airs on Saturday evenings from New York City's Town Hall, other illustrious venues around the country, and—most recently—from the living rooms/home recording studios of the participants in whichever location they are isolating. One of today's most successful cross-genre musical variety programs, it almost always introduces me to something exciting and unexpected, music I certainly would never have found on my own.
Chris Thile, the show's host, ranks as one of my favorite musicians—convincing across genres that range from Bach to bluegrass to indie pop—and a wonderful singer/songwriter in his own right. And featured here (along with Chris as a member of the band), singer, songwriter, and multi-instrumentalist Sufjan Stevens turns in a lovely performance of his Oscar-nominated song from the tender, bittersweet film Call Me by Your Name. You've probably listened to the studio recording, but it's wonderful to hear the song performed live. And you'll probably notice the critical textural role that Thile's mandolin plays in this song. It seems impossible to imagine the piece without it.
"Neurotic and Lonely" from Craigslistlieder
Gabriel Kahane, piano
One of Chris Thile's closest friends, and another fine singer/songwriter, is Gabriel Kahane (son of pianist Jeffrey Kahane). And if there is anything that launched Gabriel to fame, it was his song cycle Craigslistlieder, which sets real Craigslist ads to music. The work has become something of a hit, with artists including Audra McDonald including excerpts in their standard repertoire. Hilarious, brilliant, and clever, Kahane may be the only person I know who can sit down at a piano and turn in a solo performance (playing and singing) of Schumann's Dichterliebe.
John Adams: excerpt from Nixon in China
Houston Grand Opera
John DeMain, conductor
James Maddalena, baritone (Richard Nixon)
(If this video doesn't open at 2:25, you'll want to reset it. And please note that Nixon's "News" aria is cut off at the end and continues on Part 3 of the series.) 
I first met composer (and Berkeley resident) John Adams in 1998, at the Aspen Music Festival and School, when he came out to conduct scenes from his Nixon in China in a performance that featured many of the original cast members from Houston Grand Opera. And while that work had premiered 11 years earlier, that was also my first encounter with this unforgettable music. I don't think I'm the only person to have been instantly taken by Nixon and there was certainly a time that I would listen to this particular section over and over again. So, I was excited to see that the complete original production (directed by Peter Sellars and featuring choreography by Mark Morris) is available on YouTube. (I enthusiastically recommend that you watch the entire opera!)
Nixon was a huge leap forward for Adams. Known at that time primarily as a composer of concert music—he had already enjoyed wide success with pieces like Grand Pianola Music (1982), Harmonielehre (1985), The Chairman Dances (1985, music that Adams described as an "outtake" from Nixon, then in progress), and Short Ride in a Fast Machine (1986), most of which he wrote as New Music Advisor and later the orchestra's first Composer-in-Residence at the San Francisco Symphony. Operas, however, being huge, unwieldy beasts, are another thing entirely and it's a rare thing to hit the ball out of the park with your first effort. Which is exactly what Adams did with Nixon in China.
I think that when I first heard Nixon sing his "News" aria ("News has a kind of mystery!"), it struck me as thrilling how keenly aware he is, in this moment, that this huge diplomatic event is something staged—first and foremost—for the cameras. Now, more than 20 years later, I find that I shiver when he continues:
It's prime time in the U.S.A.
yesterday night. They watch us now;
the three main networks' colors glow
livid through drapes onto the lawn.
Dishes are washed and homework done,
the dog and grandma fall asleep,
a car roars past playing loud pop,
is gone. As I look down the road
I know America is good at heart.
An old cold warrior piloting towards
an unknown shore through shoals.
The rats begin to chew the sheets.
There's murmuring down below.
What was once revealing of character now seems both prophetic and rather sinister.
But one thing here makes me laugh a bit. When the audience applauds the "descent" of Air Force One, it's certainly clear that our expectations concerning lavish production values have evolved over time!
Mozart: Piano Concerto No. 23 in A major, K. 488
Radu Lupu, piano
Vienna Philharmonic Orchestra
Sándor Vegh, conductor
Radu Lupu, the gifted Romanian pianist, retired from public performance last summer. Famously reclusive, he had long since stopped recording (I've never met an artist as broadcast/recording phobic; he probably only agreed to the filming of this concert because it was with the Vienna Philharmonic) and rarely granted interviews, yet among the cognoscenti, his concerts were always considered must-see events on the music calendar. Lupu was also a favorite among fellow pianists, Mitsuko Uchida calling him "the most talented guy I have ever met." On the occasions I've worked with him, it was made clear that under no circumstances was he ever to lay eyes on a microphone or camera. Perhaps because of this, his performances became extraordinarily intimate affairs; you knew that the music would be heard this way just once, seemingly for your ears only. And the results were a revelation, pure poetry at the keyboard. 
Here's Mozart's sublime Concerto in A major, K. 488, with Lupu in his prime, conducted by Sándor Vegh from a pocket score in Vienna's hallowed Musikverein. If there's music more transporting—especially in the glorious second movement—I'd be hard-pressed to name it.


Now, More Than Ever Full Playlist






Now, More Than Ever Spotify Playlist




Share This Story!
You might also like: