In this issue: Remembering Leon Fleisher
Now, More Than Ever: Issue 31
In Memory of Leon Fleisher
(July 23, 1928 – August 2, 2020)
Like many people, I grew up listening to Leon Fleisher's legendary recordings of the Brahms and Beethoven piano concertos. I probably spent more time with Brahms' Second Concerto, but I came to understand that the First, in D minor—the piece with which Fleisher made his professional debut (both in his native San Francisco and at Carnegie Hall) at age 16 under conductor Pierre Monteux and with the San Francisco Symphony and New York Philharmonic, respectively—was the work that would follow the pianist for the rest of his life. 
Fleisher died last week at the age of 92. His many years as an acclaimed pianist, conductor, and teacher; his difficult and painful battle back from the focal dystonia that crippled his right hand and nearly ended his career; all of this is too rich and complex a story to chronicle here. (For that, I highly recommend watching Yo-Yo Ma's touching tribute at the 2007 Kennedy Center Honors ceremony and broadcast.) But I thought that in today's Now, More Than Ever, we might celebrate this gifted artist by looking at his decades-long (more than 75 years!) relationship with Brahms' Op. 15 concerto, a towering masterwork completed in 1858, when the composer was only 25 years old. It's rare when one can observe the arc of an artist's evolution by tracing their encounters with a single piece of music, but in this case, Fleisher's connection with this work is so well documented that it would be a shame to miss the opportunity. 
In 1998, I had just begun working with the Aspen Music Festival and School. It was my first summer in Colorado and the big news was that Leon Fleisher would be joining the faculty. I was the assistant artistic administrator at that time and met Fleisher and his family at the airport, drove them to their house, and helped get them settled. 
As you'll see by today's YouTube picks, the man had a rather intimidating physical presence (watch Yo-Yo Ma say nervously, "Don't look at me like that; this is scary!" in today's first video)—a somewhat glowering aspect filled with quiet intensity—and I remember being so nervous that I somehow managed to get us lost twice while trying to find his house. Part of it was understanding how important this man could be to the festival, but the larger issue was one of hero worship. I'll never forget how kind Fleisher was, and how—eventually!—he managed to put me at ease.
I was extremely fortunate to spend a good amount of time with Fleisher over the next 22 years. Early in his stay at Aspen, he played the Brahms First Concerto. Just as with today's video of that piece, featuring Lawrence Foster and the RAI National Symphony Orchestra, if it wasn't note-perfect, Fleisher's sound, even with the simplest touch, contained a kaleidoscope of color and his performance was memorable for its warmth and intimacy. But on such a large scale! I was amazed that music could be so big and still retain its ability to touch the soul. What's more, there was the way that Fleisher—in the most organic and compelling fashion—was able to lead his audience to discoveries of new relationships and secret interactions within the score. In many ways, it was if we were hearing the piece for the first time. This, more than anything, is the highest compliment I can think of paying to a performer of a well-known piece of music.
Fleisher was always extraordinarily generous in the way he shared his knowledge and time, something you'll sense as he speaks with the students in today's videos. In his presence, you feel a kind of constant humming in the atmosphere, as if there's a record album on a turntable that's always revolving and all you need to do is drop the needle somewhere for a new revelation—a fresh insight—to spring forth. 
More than anything else, Fleisher always made time for other musicians. The stories of his generosity are legion, even from those who didn't study directly with him, star soloists like Leif Ove Andsnes and Yuja Wang, who often went out of their way to seek Fleisher's advice. He didn't keep secrets to himself and he always wanted to share his experience; you just had to ask. And the most beautiful thing about this was that you didn't need to be a star for him to respond; he would have offered help to anyone.
As you move through today's YouTube picks, look at the position of Fleisher's right hand (especially the awkwardly curled fourth and fifth fingers) during the performance with Foster and the RAI NSO, and consider the struggle that this man went through as he fought his way back, through the long years of physical and emotional pain—not to mention numerous agonizing, demoralizing, and unsuccessful therapies—to the music that meant the most to him. Consider what it takes for someone to make this kind of effort and to persevere—to engage fully in the struggle of his life. And marvel over the fact that, if he ever felt anger, resentment, or hopelessness, he ultimately used these emotions to forge a new kind of strength.
Finally, picture little nine-year-old Leon Fleisher, studying piano with the great Artur Schnabel, who himself had been a young member of Brahms' circle in Vienna. Imagine what it must have been like for this young and preternaturally gifted American prodigy to find himself learning from a man who once enjoyed bucolic springtime picnics with the great composer himself!
***
A few words about Brahms First Piano Concerto…
This piece arrived by way of a very winding path. It began as a sonata for two pianos, was shaped as a full symphony, but morphed again when Brahms decided his music was better served as a piano concerto.

It carries some of the most severe technical demands, with the soloist almost always fighting to be heard, to equal the orchestra's intensity and power. (

I have known more than one musician to refer to it as a

"concerto

against

orchestra.")

It's a product of the complex relationship between Brahms, his composer friend and mentor Robert Schumann (who had just attempted suicide and who would spend the remainder of his life in self-imposed residence in an asylum), and Clara Schumann (Robert's wife and one of the most famous piano virtuosos of the day). Brahms and Clara shared a bond that has been extensively explored in literature and scholarship, but that we will never fully understand. (Brahms described the Adagio of this concerto as a portrait of Clara, which will give you some idea of their intense romantic connection.)

In the first movement, the terrifying opening gesture from the orchestra is said to have come to Brahms upon hearing the news of Robert's suicide attempt.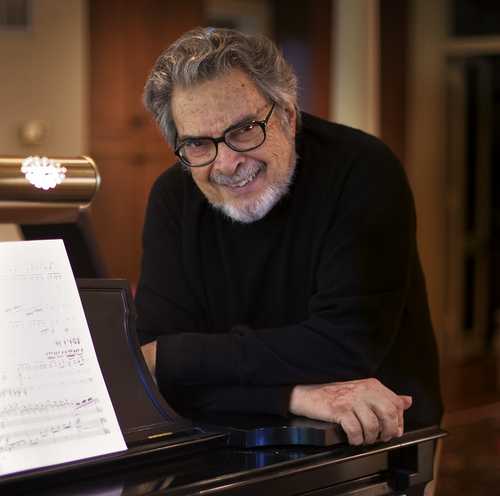 Favorite moments: 
When the second theme arrives in the first movement (Boston Symphony performance – at 6:08; Cleveland Orchestra – 6:15; RAI NSO – 6:46), the music discussed and demonstrated by Yo-Yo Ma and Fleisher in today's first video pick.

In the slow movement, the tension and release when those minor seconds resolve into thirds (Boston– 24:27; Cleveland – 24:46).

Later, the passage against the low held D in the cellos and basses, where I've heard so many pianists try to pick up momentum (Boston – 30:34; Cleveland – 31:00); here, Fleisher revels in the building tension, so that when it finally releases, about 40 seconds later, it's hard to fully describe the effect. I feel it in my gut!

Also from the third movement, a moment of sublime release and liberation—though different in tempo and mood—that reminds me of the Prisoners' Chorus in Beethoven's Fidelio, depicting people coming into the light after spending an eternity underground (Boston 37:14; Cleveland (37:40). I can't help but think of this as a musical metaphor for Fleisher's return to the piece after so many years.
Leon Fleisher Workshop: Impromptu Performance
Here, Yo-Yo Ma playfully puts Fleisher on the spot in front of a camera and a room mostly full of students and auditors in a workshop on Brahms' chamber music for piano and strings, asking the pianist to perform music with which he's been closely associated for decades but hasn't played for a while. Just hearing this passage so nakedly exposed, without orchestral accompaniment… well, it speaks for itself. I love the student's comment about the relationship between the intervals—how Brahms is teasing the ear to "choose" the path of the phrase by testing and note-by-note creating the direction of the melody. And violinist Pamela Frank's observation is brilliant: "The notion of what freedom is… that you can be incredibly free and… still make it to the bar line in time."
Brahms: Piano Concerto No. 1 in D minor, Op. 15
Leon Fleisher, piano
Boston Symphony Orchestra
Pierre Monteux, conductor
This thrilling performance was recorded in 1954, when Leon Fleisher was only 25 years old. It's definitely a live recording, and you can feel it; the immediacy and electricity in the air are undeniable. Watch how—on more than one occasion—Fleisher, inspired by passion, takes off, leaving Monteux and the orchestra momentarily in the dust.
Brahms: Piano Concerto No. 1 in D minor, Op. 15
Leon Fleisher, piano
The Cleveland Orchestra
George Szell, conductor
Four years after his live recording with Monteux and the Boston Symphony, Fleisher joined conductor George Szell and his formidable Cleveland Orchestra for a studio recording of the First Piano Concerto that many today still consider definitive. Happily, you can now find this recording on any streaming service, but there's something special hearing it captured, as here, directly from a vinyl LP. This is how most people will remember Fleisher's relationship with Brahms' D minor concerto. At the time of this recording, he was 30 years old.
Brahms: Maestoso from Piano Concerto No. 1 in D minor, Op. 15
Leon Fleisher, piano
RAI National Symphony Orchestra
Lawrence Foster, conductor
Forty years after the famous Szell/Cleveland 1958 recording and following his resumption of two-hand piano performance, Fleisher returned to the work that helped make his reputation on the international music scene. This video shows only the first half of the first movement, but it demonstrates in action what Yo-Yo Ma asked Fleisher to do in today's earlier video. As ever, it's thrilling stuff, but now deeply informed by a lifetime of experience. (The movement concludes here.)
Leon Fleisher Workshop: "The performer is not the star. The music is the star!"
This video will give you an excellent idea what it was like to be in Leon Fleisher's presence. He's thoughtful, precise, funny, and movingly vulnerable, even in a room full of strangers.
Bach: "Schafe können sicher weiden"
Leon Fleisher, piano
In 2004, Fleisher released an album titled, appropriately, Two Hands, which featured this lovely transcription by Egon Petri of "Sheep may safely graze," originally composed by Bach as a soprano aria in the cantata Was mir behagt, ist nur die muntre Jagd (The Lively Hunt Is All My Heart's Desire), BWV 208. No more need be said here. Let's just step back and give Leon Fleisher the parting words.


Now, More Than Ever Full Playlist






Now, More Than Ever Spotify Playlist




Share This Story!
You might also like: