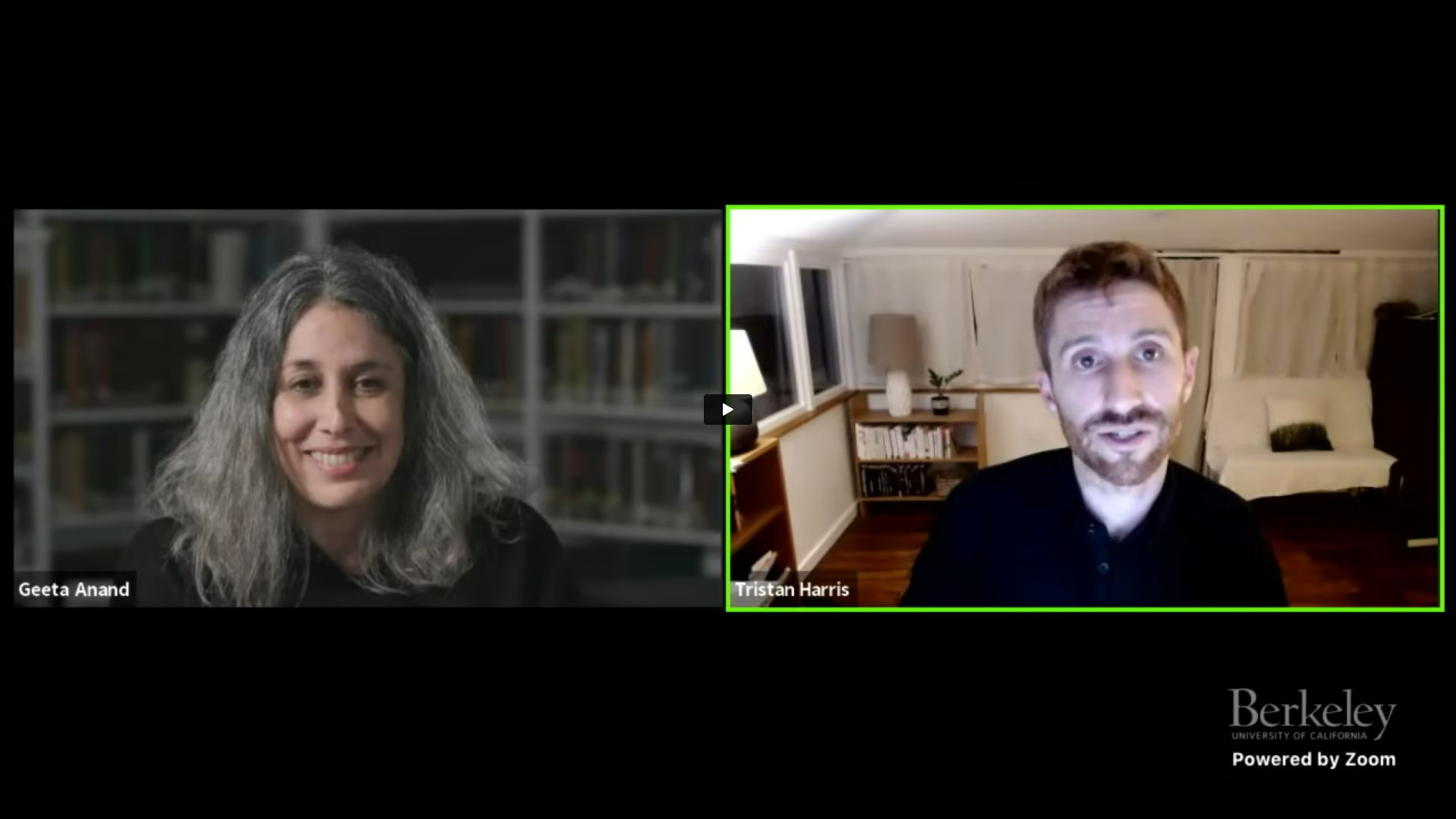 Fighting the Disinformation Machine: Social Media and the Future of Journalism
January 9, 2021
An Illuminations "Fact or Fiction" Talk
"Fake news spreads six times faster than true news," says Tristan Harris, co-founder of the Center for Humane Technology, former Google Design Ethicist (2013–16), and star of the 2020 Netflix documentary The Social Dilemma. And that's what happens when citizens share emotionally resonant mis- or disinformation—often weaponized for profit or propaganda purposes—while tech algorithms amplify the viral spread. When Facebook and other social media companies allow the pollution of public information, fact-based, credible journalism is grievously weakened, and democracy is threatened.
With others, Harris founded the Center for Humane Technology to radically reimagine our digital infrastructure as one that promotes people's well-being, democracy, and a shared-information environment.
Fighting the Disinformation Machine, an Illuminations: "Fact or Fiction" talk presented by Cal Performances on February 10, 2021 in partnership with the UC Berkeley Graduate School of Journalism, featured Dean Geeta Anand and Harris in a conversation on the subject of "fact versus fiction," in particular the growing movement to fight back against the perils posed to journalism by our current tech regime.  An open Q&A session followed the discussion.
This event was presented as part of Cal Performances' Illuminations: "Fact or Fiction" programming, which examines what happens when alteration of the truth—even the deliberate dissemination of disinformation—begins to affect our ability to tell fact from fiction, and how this challenge is impacting today's world.
This talk was free and open to the public.