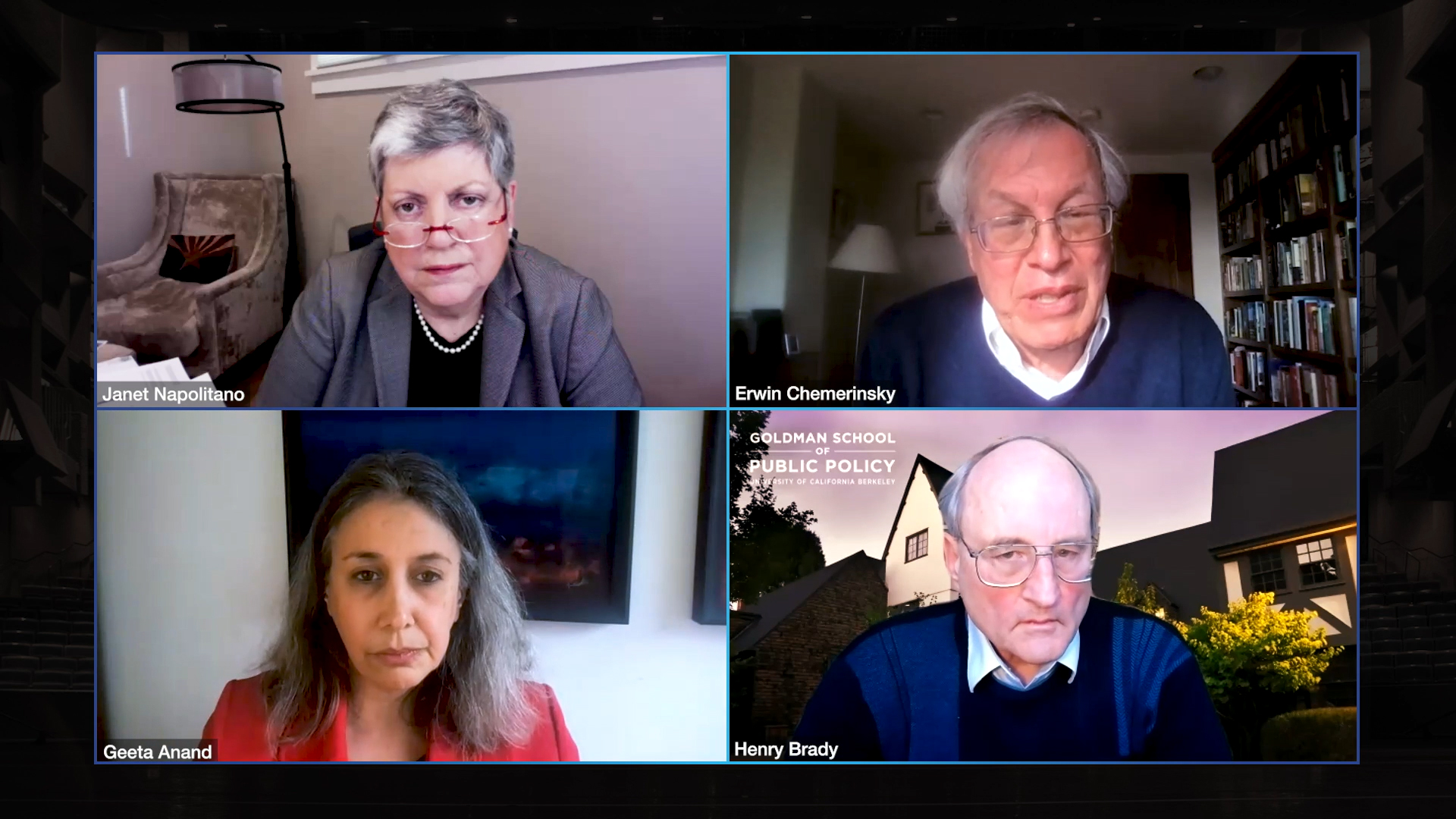 Fact or Fiction: Disinformation and Freedom of Speech
January 22, 2021
Illuminations "Fact or Fiction" Talk
How does a country founded on a bedrock principle of freedom of speech move forward in the age of disinformation? UC Berkeley thought leaders Erwin Chemerinsky, Dean of Berkeley Law; Henry Brady, Dean of the Goldman School of Public Policy; and Geeta Anand, Dean of the Graduate School of Journalism came together on January 31, 2021 for a timely discussion on the topic of the proliferation of disinformation in today's public sphere and its intersection with a concept we hold dear: freedom of speech. Janet Napolitano, former United States Secretary of Homeland Security (2009–2013), University of California President (2013–2020), and current Professor and Faculty Director of the new Center for Security in Politics at the Goldman School of Public Policy both moderated and participated in the discussion. Viewers had the opportunity to submit questions for the panel upon registration.
This event was presented as part of Cal Performances' Illuminations: "Fact or Fiction" programming, which examines what happens when alteration of the truth—even the deliberate dissemination of disinformation—begins to affect our ability to tell fact from fiction, and how this challenge is impacting today's world.
This talk was free and open to the public.