Dance
Caleb Teicher & Company
Conrad Tao, piano
More Forever
Bay Area Premiere
Two of the brightest lights of their generation join in the Bay Area premiere of a fresh, new music and dance collaboration that poignantly explores relationships and the passage of time.
More Forever, praised as "both youthful and sophisticated" (The New York Times), brings together dancer and choreographer Caleb Teicher, a founding member of Dorrance Dance and two-time Bessie Award winner, with pianist and composer Conrad Tao, a recipient of the prestigious Avery Fisher Career Grant. The movement combines tap and Lindy Hop and is danced by the members of Teicher's acclaimed company in a 24-foot-square sandbox; Tao performs the piano and electronic score live.
 "More Forever is a true conversation between Tao and the dancers, always with a sense of freshness, discovery, and collaboration" (The Berkshire Edge).
The run time for this performance is approximately 60 minutes, without intermission. This performance does not allow for late seating.
Dec 5, 2021, 3pm
Add to Calendar
12/05/2021 03:00 pm
12/05/2021 04:30 pm
America/Los_Angeles
Caleb Teicher & Company; Conrad Tao, piano; More Forever
https://calperformances.org/events/2021-22/dance/caleb-teicher-conrad-tao-2122/
Zellerbach Hall
Tickets start at $32
Videos
Beyond the Stage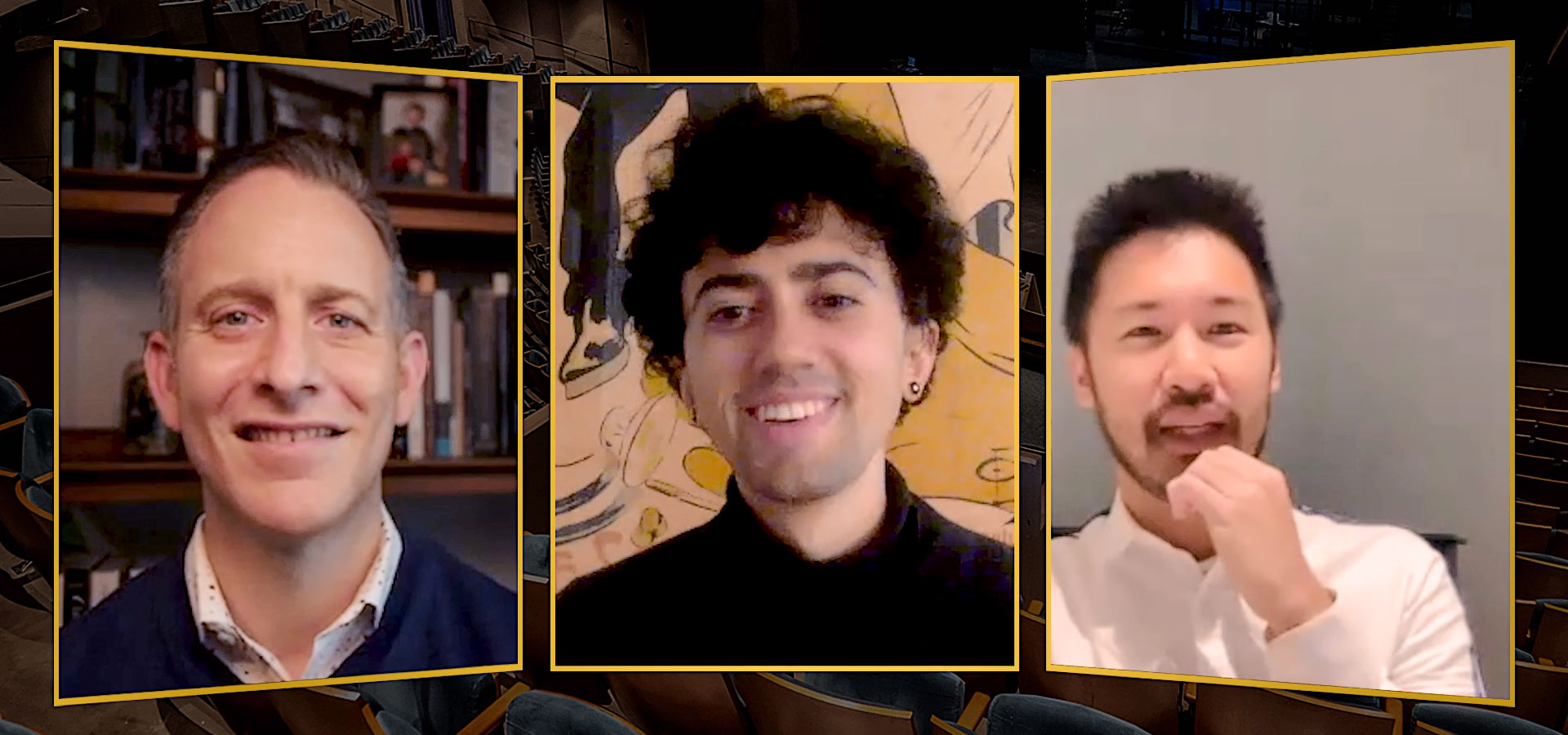 Artist Conversation with Caleb Teicher & Conrad Tao: 2021/22 Season
Dec 5, 2021, 3pm
Add to Calendar
12/05/2021 03:00 pm
12/05/2021 04:30 pm
America/Los_Angeles
Caleb Teicher & Company; Conrad Tao, piano; More Forever
https://calperformances.org/events/2021-22/dance/caleb-teicher-conrad-tao-2122/
Zellerbach Hall
Tickets start at $32