Dance
The Joffrey Ballet
Program
| | |
| --- | --- |
| ARPINO | Birthday Variations (1986; music by Giuseppe Verdi) |
| CHANEL DASILVA | Swing Low (West Coast Premiere; 2021; music by Zoë Keating) |
| NICOLAS BLANC | Under the Trees' Voices (West Coast Premiere; 2021; music by Ezio Bosso) |
| ITZIK GALILI | The Sofa (1994; music by Tom Waits) |
| YOSHIHISA ARAI | Boléro (West Coast Premiere; 2021; music by Maurice Ravel) |
A crown jewel of America's homegrown dance companies, the esteemed Joffrey Ballet returns to Berkeley to conclude its six-year campus residency.
In this delightfully varied program, the company showcases fresh new choreographic voices and works by an international group of renowned creators, many in their West Coast premieres.
Company artist Yoshihisa Arai's Boléro is inspired by the popular orchestral piece by French composer Maurice Ravel; and Chanel DaSilva, the Joffrey's 2020 Winning Works Choreographer, has set her new Swing Low to music by cellist Zoë Keating. Israeli choreographer Itzik Galili's The Sofa, takes place on a single piece of vinyl-covered furniture. Birthday Variations is an enduring classic by Joffrey co-founder Gerald Arpino.
Rounding out the program, Joffrey ballet master Nicolas Blanc's moving Under the Trees' Voices, created during the pandemic, channels the power of community in the age of social distancing. The San Francisco Chronicle raved about the company's last Berkeley performance of a Blanc work, during its most recent campus visit: "Mesmerizing…. The Chicago-based Joffrey company members, with their febrile flair, looked like they owned the piece. They danced with confidence, daring and disciplined self-possession."
The run time for this performance is approximately 2 hours and 30 minutes, including 2 intermissions.
Patron Sponsors: Daniel Johnson and Herman Winkel, March 5 performance
Patron Sponsor: Anonymous, March 6 performance
Mar 4–6, 2022
Add to Calendar
03/04/2022 08:00 pm
03/04/2022 09:30 pm
America/Los_Angeles
The Joffrey Ballet
https://calperformances.org/events/2021-22/dance/joffrey-ballet-2122/
Zellerbach Hall
Tickets start at $42
Videos
Beyond the Stage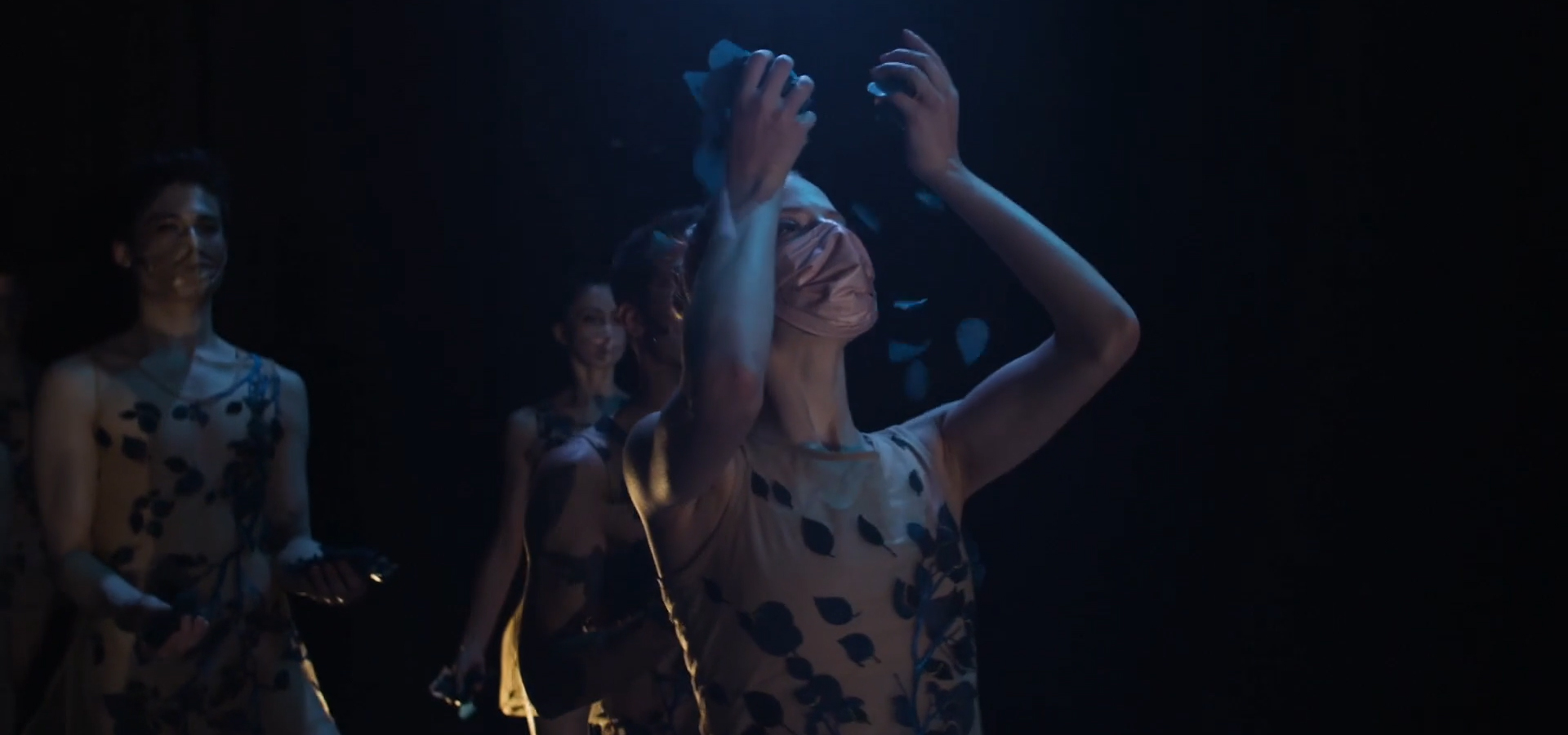 Pandemic-Displaced Choreography: Q&A with Joffrey Ballet's Nicolas Blanc and Christine Rocas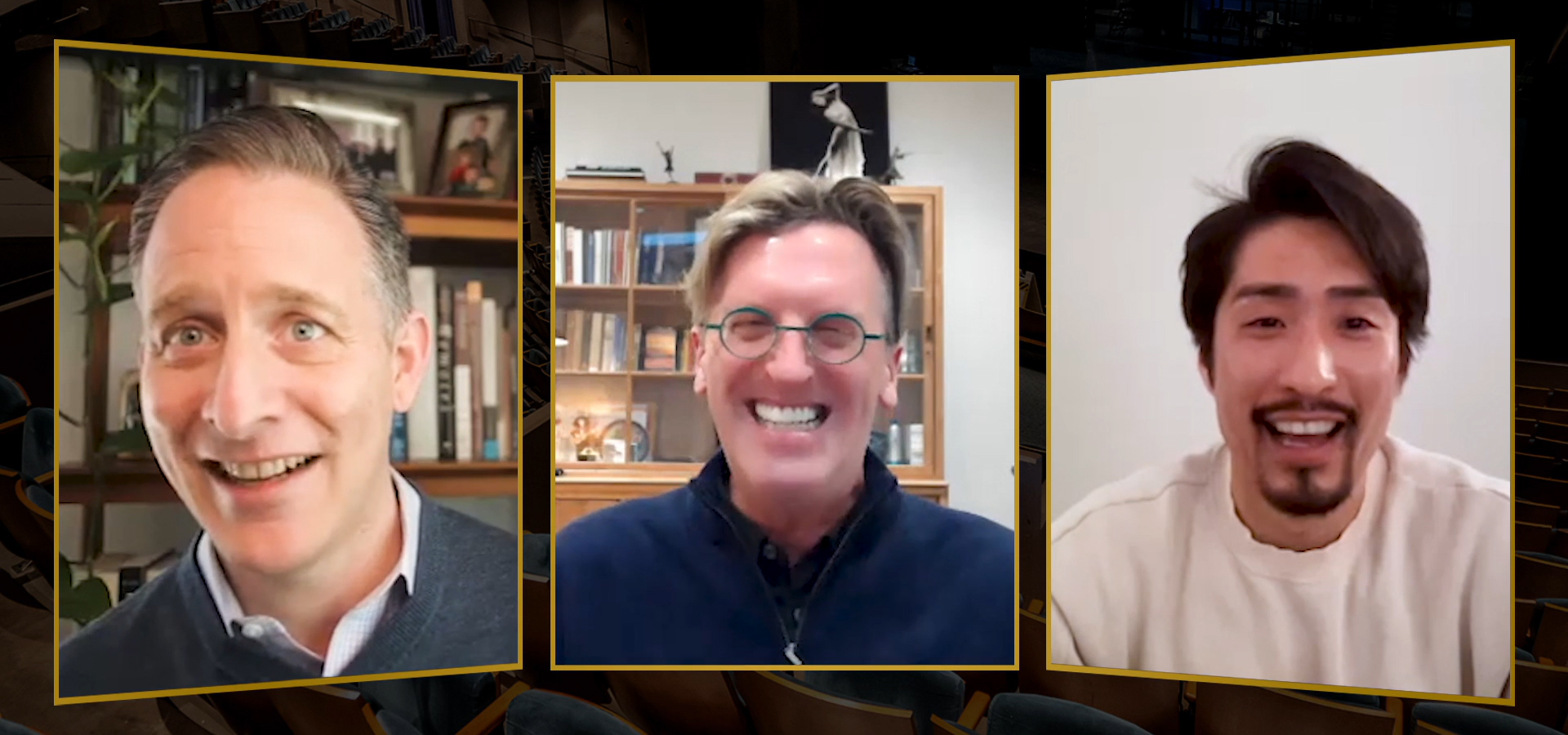 Artist Conversation with Ashley Wheater and Yoshihisa Arai of Joffrey Ballet: 2021/22 Season
Mar 4–6, 2022
Add to Calendar
03/04/2022 08:00 pm
03/04/2022 09:30 pm
America/Los_Angeles
The Joffrey Ballet
https://calperformances.org/events/2021-22/dance/joffrey-ballet-2122/
Zellerbach Hall
Tickets start at $42