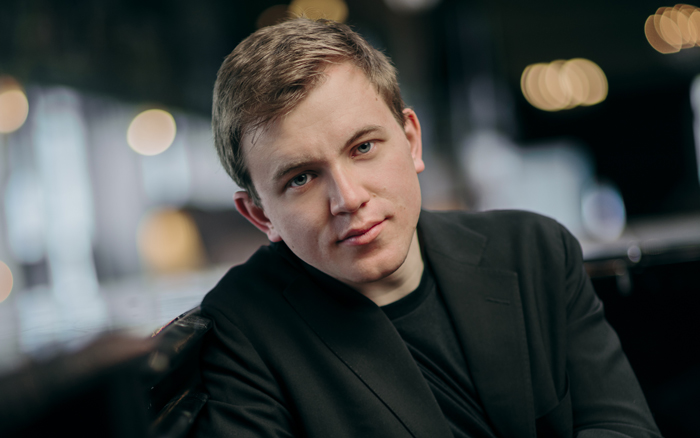 Recital
Filippo Gorini, piano
| | |
| --- | --- |
| J.S. BACH | The Art of Fugue, BWV 1080 |
The young Italian pianist Filippo Gorini brings equal parts exuberance and profundity to his performances of Bach's The Art of Fugue. Rather than treating this enigmatic collection of works as a series of exercises, Gorini approaches the composition as a single unfolding narrative, and has said that he is intent on both uncovering the singing quality in the composer's lines and connecting Bach's counterpoint and canons to an emotional tension latent below the music's complex surface. Gorini has the credentials to pull it off, having won the Diapason d'Or Award for his debut recording of Beethoven's Diabelli Variations, and received the prestigious Franco Buitoni Prize. "These beautifully understated accounts…beguile and charm in equal measure…wonderfully free from pianistic effects, elegantly understated and technically perfect" (Early Music Review).
Jan 28, 2024, 3pm
Add to Calendar
01/28/2024 03:00 pm
01/28/2024 04:30 pm
America/Los_Angeles
Filippo Gorini, piano
https://calperformances.org/events/2023-24/recital/filippo-gorini-piano/
Hertz Hall
Tickets start at $72
Beyond the Stage
The 2023–24 season's rising star artists share photos from key moments in their careers thus far in this
2023–24 Season Feature
.
Video