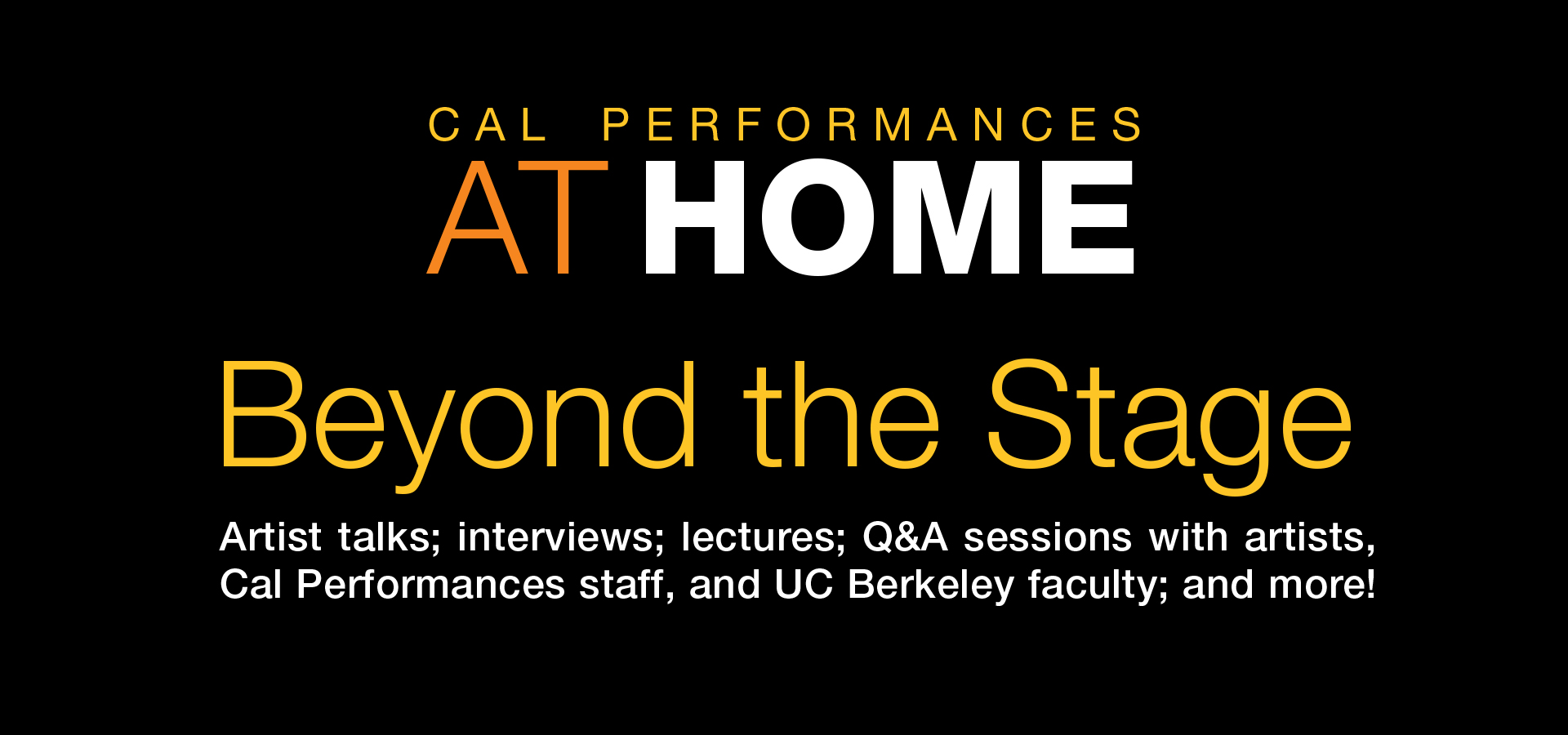 Cal Performances at Home is much more than a series of great streamed performances. Fascinating behind-the-scenes artist interviews. Informative and entertaining public forums. The Cal Performances Reading Room, featuring books with interesting connections to our Fall 2020 programs. For all this and much more, keep checking this page for frequent updates and to journey far, far Beyond the Stage!
Major support for Beyond the Stage is provided by Bank of America.

Beyond the Stage
Cal Performances Reading Room
These books are suggested for reading in conjunction with events scheduled during Cal Performances' 2020–21 season.
Wagnerism: Art and Politics in the Shadow of Music by Alex Ross (2020). The renowned New Yorker music critic and author reveals how Richard Wagner became the proving ground for modern art and politics―an aesthetic war zone where the Western world wrestled—and continues to wrestle—with its capacity for beauty and violence.
A signed copy of Wagnerism is available from our partners, Pegasus Books.
Musicophilia: Tales of Music and the Brain, Revised and Expanded Edition by Oliver Sacks (2008). The late neurologist, naturalist, historian of science, and author explores the place music occupies in the brain and how it affects the human condition.
Real Enemies: Conspiracy Theories and American Democracy, World War I through 9/11 by Kathryn S. Olmsted (2013). Olmsted demonstrates that it was only in the 20th century that strange and unlikely conspiracy theories became central to American politics.
Frankenstein: The 1818 Text by Mary Shelley, afterword by Ulrich Baer (2019), and In Search of Mary Shelley: The Girl Who Wrote Frankenstein by Fiona Sampson (2018). The classic and authoritative text, and the fascinating life story of its author.
Pegasus Books in Berkeley offers a 20% discount if you mention the Cal Performances Reading Room.
* Suggested for reading in conjunction with this season's Illuminations programming, exploring the fascinating subjects of Music and the Mind and Fact or Fiction.