Program:
Jake Heggie/"Music," from The Breaking Waves
Purcell, Britten/"Music for a while," from Oedipus, Z. 583, No. 2
Schubert/An die Musik, D. 547
Gretchen am Spinnrade, D. 118
Rastlose Liebe, D. 138
Price/We Have Tomorrow
The Poet and His Song
Night
Hold Fast to Dreams
Brahms/Unbewegte laue Luft, Op. 57, No. 8
Meine Liebe ist grün, Op. 63, No. 5
Von ewiger Liebe, Op. 43, No. 1
Jake Heggie/What I Miss the Most… (West Coast Premiere)
Of Gods and Cats
Iconic Legacies
Mezzo-soprano Jamie Barton has captured the music world's attention with her vocal performances, but she is also lauded for the ways she uses her powerful voice offstage—elevating the concerns of women and LGBTQ+ people through her social media presence and speaking out on topics such as body positivity, diet culture, and social justice issues. In her Cal Performances debut, Barton is accompanied by longtime friend and collaborator, composer/pianist Jake Heggie (Dead Man Walking, Moby-Dick), in a program featuring selections from their recent recording, which explores the perspectives of the powerful women represented in Heggie's songs and operas. The pair also perform the West Coast premiere of Heggie's What I Miss the Most…, a song cycle with new texts by Joyce DiDonato, Patti LuPone, Sister Helen Prejean, Ruth Bader Ginsburg, and Kathleen Kelly.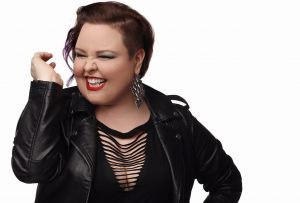 PHOTO 1
Caption: Mezzo-soprano Jamie Barton and pianist Jake Heggie perform Sunday, April 3, 2022. Pictured: Jamie Barton
(credit: Bree Anne Clowdus)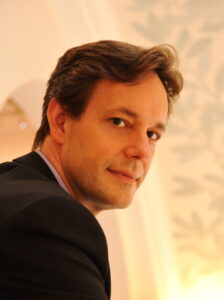 PHOTO 2
Caption: Mezzo-soprano Jamie Barton and pianist Jake Heggie perform Sunday, April 3, 2022. Pictured: Jake Heggie
(credit: Ellen Appel)