Angélique Kidjo Named one of Time magazine's 100 Most Influential People
Four-time Grammy Award winner and Cal Performances' first season-long artist-in-residence Angélique Kidjo has been named one of Time magazine's most influential people for 2021. Angélique visits the UC Berkeley campus twice this season, performing her unique take on the Talking Heads' seminal Remain in Light album in the fall, and returning in the spring with Yemandja, a new music-theater production co-commissioned by Cal Performances. Read the tribute written by Alicia Keys.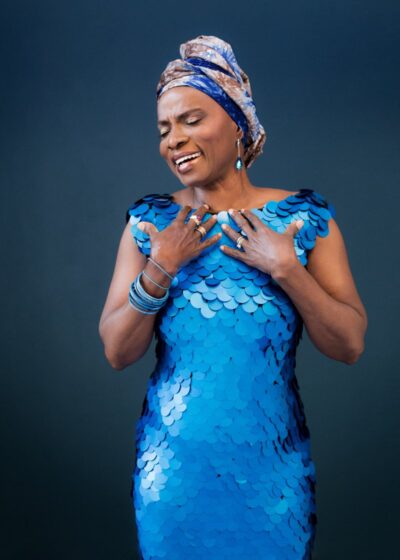 BY ALICIA KEYS
SEPTEMBER 14, 2021 2:31 PM EDT
To be able to witness Angélique Kidjo in her element is a gift. When we were collaborating on a song for her latest album, Mother Nature, it felt both magical and natural—like we were sisters in the studio. She taught me how to dance to African music with her, and would walk me through the steps and rhythms like an absolute firecracker. Her ability to blend cultures, creating a soulful sound that is out of this world, makes working with her and listening to her so special. It doesn't matter where you are—you hear her, and you become alive. She electrifies people. READ FULL ARTICLE
Go Beyond the Stage with behind-the-scenes artist talks and interviews, lectures and public forums with UC Berkeley faculty, recommended reading, and other interesting connections to the Cal Performances At Home programs.
Share This!
2022/23 Season
Explore the full season and celebrate the power of the performing arts to inspire, uplift, comfort, and delight.
Now­, more than ever, we need your help
Invest in the future of artists and the vital role of the live performing arts by making a gift to Cal Performances today.