Reading Room
Musicophilia: Tales of Music and the Brain, Revised and Expanded Edition by Oliver Sacks (2008)
The late neurologist, naturalist, historian of science, and author explores the place music occupies in the brain and how it affects the human condition. Learn more and purchase at oliversaks.com.
This Reading Room recommendation is offered in conjunction with the Tetzlaff Quartet, Matthew Whitaker Quartet, and soprano Renée Fleming performance and as part of Cal Performances' Illuminations: "Music and the Mind" programming, which offers diverse opportunities to explore our deeply human connection with music. Cal Performances Reading Room are books suggested for reading in conjunction with events scheduled during Cal Performances at Home Fall Season.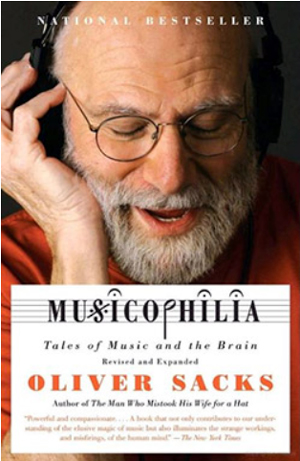 Go Beyond the Stage with behind-the-scenes artist talks and interviews, lectures and public forums with UC Berkeley faculty, recommended reading, and other interesting connections to the Cal Performances At Home programs.
Now­, more than ever, we need your help
Join the Email Club
First to know, great discounts, and early access.