Theater/Opera
A Guided Tour of the Exhibition: For Soprano and Handbag
Performed by Joanna Dudley
This bold and innovative presentation, created by William Kentridge and soprano Joanna Dudley, combines live art, drama, film, and sculpture as Dudley conducts an immersive exhibition tour in which artworks are empowered to speak for themselves in direct defiance of museums' tendency to prescribe fixed meanings to and antiquate their subjects. It's a thrilling, undefinable performance piece that challenges all the senses, offering countless moments of pure poetic pleasure and insight.
This event is part of a season-long campus residency with William Kentridge.
Run time for this performance is approximately 1 hour with no intermission. 
Mar 15, 2023, 7:30pm
Add to Calendar
03/15/2023 07:30 pm
03/15/2023 09:00 pm
America/Los_Angeles
A Guided Tour of the Exhibition: For Soprano and Handbag Performed by Joanna Dudley
https://calperformances.org/events/2022-23/illuminations-human-and-machine/a-guided-tour-of-the-exhibition-for-soprano-and-handbag-performed-by-joanna-dudley/
Zellerbach Playhouse
Beyond the Stage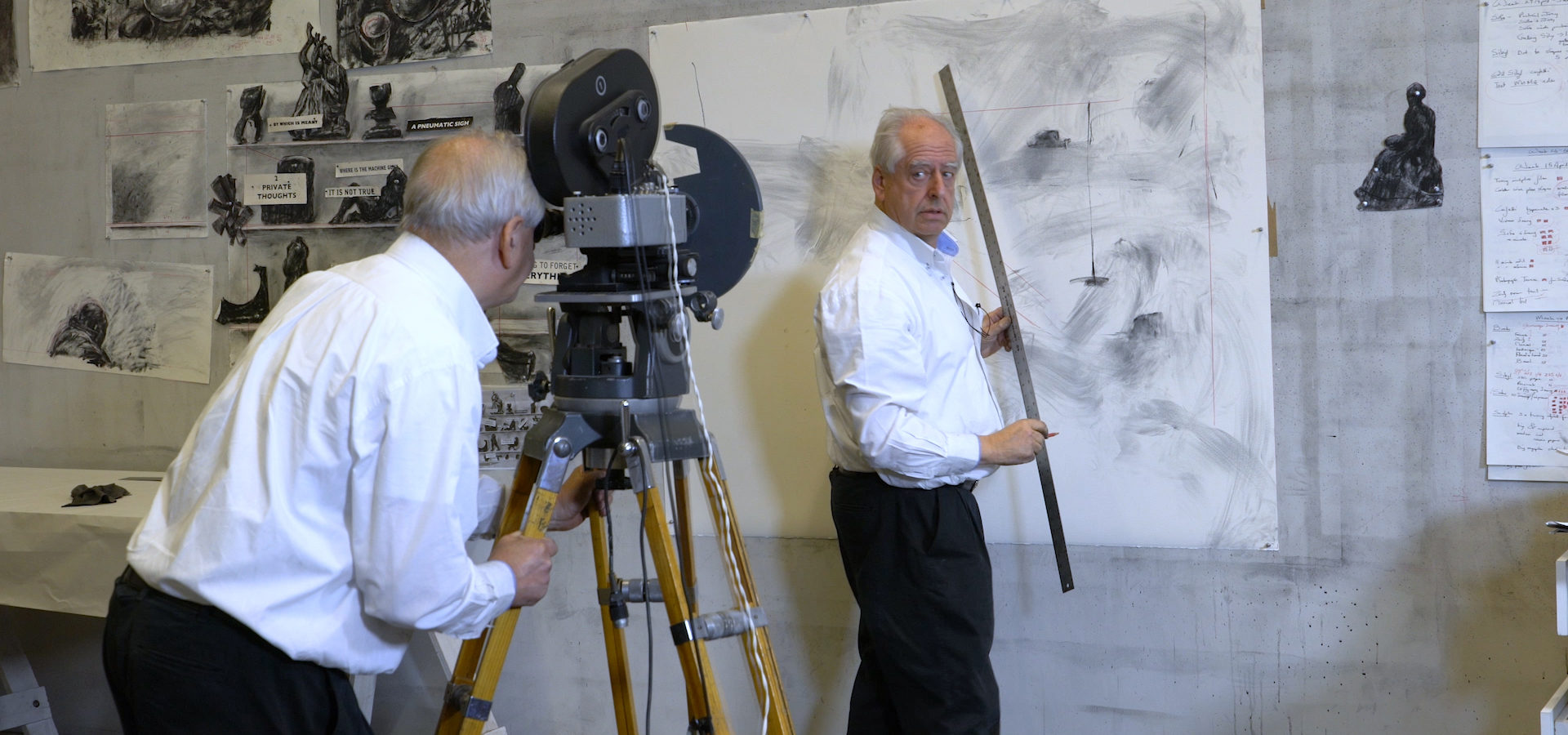 William Kentridge's SIBYL: The Reassurance of Uncertainty
Kentridge's paradoxical, illuminating art at Berkeley.
Podcast
Stream the audio of William Kentridge's November 18, 2022 visual lecture at BAMPFA To What End, about the creation of his work SIBYL on UC Berkeley's podcast series, Berkeley Talks.
Mar 15, 2023, 7:30pm
Add to Calendar
03/15/2023 07:30 pm
03/15/2023 09:00 pm
America/Los_Angeles
A Guided Tour of the Exhibition: For Soprano and Handbag Performed by Joanna Dudley
https://calperformances.org/events/2022-23/illuminations-human-and-machine/a-guided-tour-of-the-exhibition-for-soprano-and-handbag-performed-by-joanna-dudley/
Zellerbach Playhouse
Tickets Prices:
Full Price: $20.00
UCB Faculty/Staff: $15.00
UCB Student: $10.00