William Kentridge Residency
William Kentridge, Artist Bio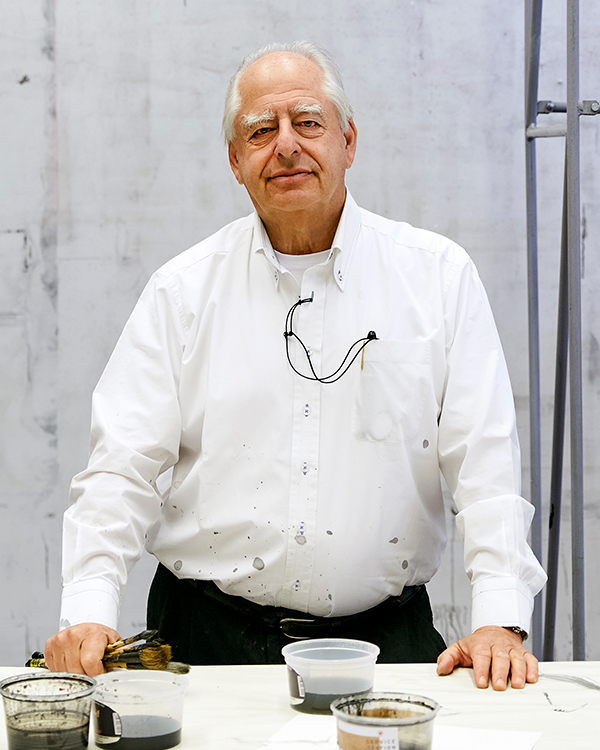 South African artist William Kentridge has been revered in the international art world for more than 40 years. Much of his work addresses his homeland's legacies of colonialism and Apartheid while also celebrating the nation's vibrant culture. He is known for combining drawing, writing, film, performance, music, theater, and collaborative practices to create works of art grounded in politics, science, literature, and history, all the while maintaining a space for contradiction and uncertainty. Kentridge has created new productions for such leading opera companies as the Metropolitan Opera, English National Opera, and Théâtre Royal de la Monnaie. His multidisciplinary theatrical productions incorporate many of the elements of his artistic practice to create an immersive environment and provide layers of meaning. As for his work as a filmmaker, according to the Harvard Film Archive, "Kentridge is revered for crafting profoundly imaginative films based upon his handmade charcoal drawings and using only a drafting table and camera for their arduous and extended productions. [Refusing any computerized special effects,] Kentridge works and reworks his drawings as he films them, making the act of erasure as important as his drawings, keeping the trace as visible as the final figures." In recognition of his vast artistic accomplishments, he has received honorary doctorates from several universities, including Yale University, Columbia University, and the University of London.
Kentridge Residency Events
BAMPFA presents
Out of Africa: Selections from the Kramlich Collection
Mar 8–Apr 30
BAMPFA
William Kentridge's film Other Faces (2011) is featured in a selection of photographs and video installations on display at BAMPFA that is centered on the continent of Africa as a site of extraction, exploitation, and displacement for economic gain. The works on display date from the 1990s to 2013 and are primarily drawn from the Pamela and Richard Kramlich Collection; the Kramlichs have been pioneering collectors of video art since the late 1980s. The exhibition is organized by BAMPFA staff and curated by Executive Director Julie Rodrigues Widholm with Associate Curator Elaine Yau. It also includes a public talk by Widholm on March 9 at noon.
Past Kentridge Residency Events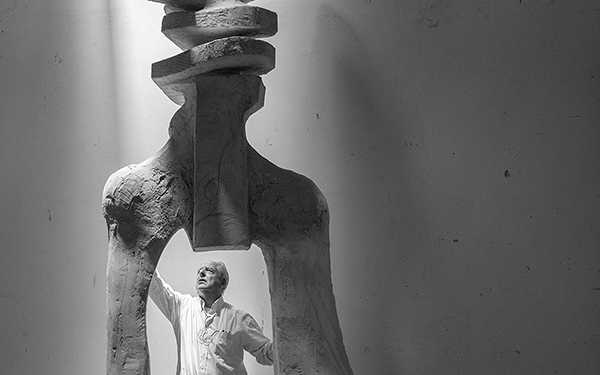 BAMPFA, Cal Performances, and the Townsend Center for the Humanities present
To What End
Visual Lecture by William Kentridge
Recorded Nov 18, 2022
Barbro Osher Theater, BAMPFA
William Kentridge will consider provocations and processes in the making of the chamber opera Waiting for the Sibyl (2019), which will be presented as part of the US premiere of SIBYL at Cal Performances on Mar 17–19, 2023. For Kentridge, the lecture format is another medium of creative expression in which he discusses the use of language and creating meaning in his works and attempts to enact those processes in the moment.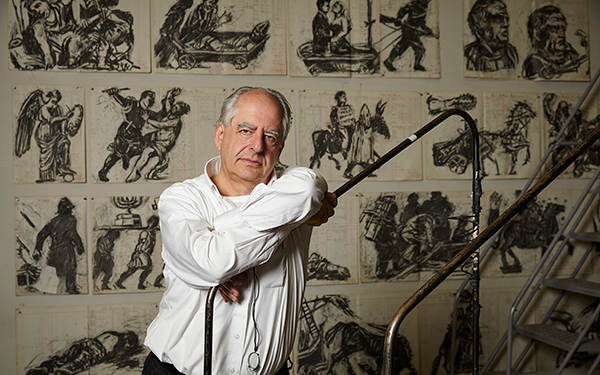 BAMPFA presents
Orchestrating Time: The Films of William Kentridge
Mar 9–Apr 2
Barbro Osher Theater, BAMPFA

BAMPFA's extensive film retrospective offers audiences a chance to see William Kentridge's creative work in the areas of animation, documentary, and filmed performance. The series showcases Kentridge's distinctive work through six presentations, a gallery installation, and three of his short films projected on the outside of the building. Highlights include the 2010 documentary William Kentridge: Anything is Possible, paired with six short films (March 9); Drawings for Projection, a series of 11 animated films featuring two of Kentridge's characters, Soho Eckstein and Felix Teitelbaum, who the artist describes as a "self-portrait in the third person" (March 11); an eclectic set of films relating to Kentridge's work for theater, opera, and gallery installation (March 25); and three filmed operas for which Kentridge worked as stage director, production designer, and/or set designer: Shostakovich's satirical opera The Nose (March 16), Alban Berg's Lulu (March 26), and Mozart's The Magic Flute (April 2), all offered at BAMPFA free of charge.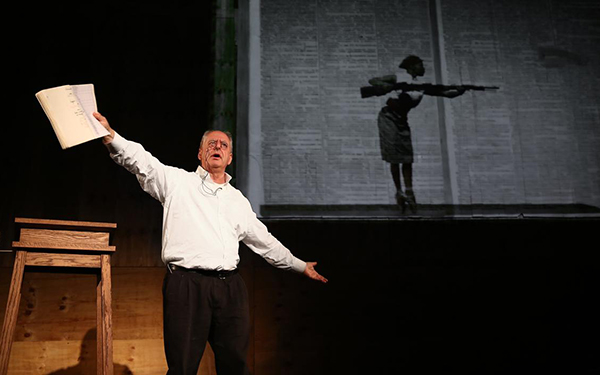 Cal Performances presents
Ursonate
Performed by William Kentridge
Mar 10, 8pm
Zellerbach Playhouse
William Kentridge embodies the spirit of Dada in this performance piece based on the seminal 1932 sound poem Ursonate—a poetic and musical work by renowned artist Kurt Schwitters. Unlike a classical sonata, Ursonate requires only the human voice for instrumentation. Through his performance of this piece, Kentridge reveals his talents as an actor, as well as a director, orienting the work not only to the listener but also to the viewer. He will create a dramatic reading of the work, with the assistance of projections and surprise guests.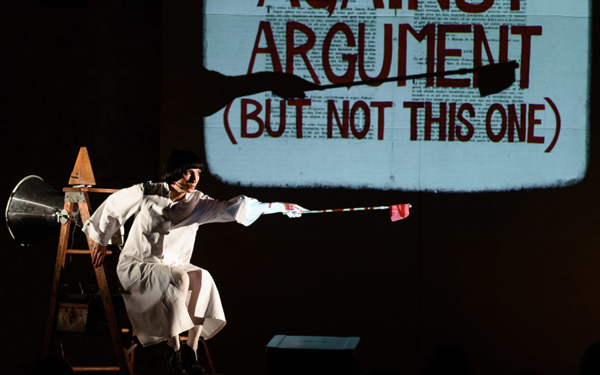 Cal Performances presents
A Guided Tour of the Exhibition: For Soprano and Handbag
Performed by Joanna Dudley
Mar 15, 7:30pm
Zellerbach Playhouse
This bold and innovative presentation, created by William Kentridge and soprano Joanna Dudley, combines live art, drama, film, and sculpture as Dudley conducts an immersive exhibition tour in which artworks are empowered to speak for themselves in direct defiance of museums' tendency to prescribe fixed meanings to and antique their subjects. It's a thrilling, undefinable performance piece that challenges all the senses, offering countless moments of pure poetic pleasure and insight.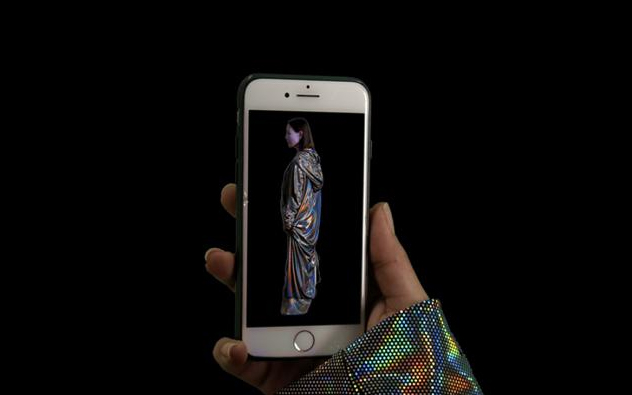 Arts + Design Thursdays
William Kentridge and Judith Butler: Video Art and Social Intervention: Forms of Life
Mar 16, noon
Online only
A meeting of two incredible minds: one an internationally renowned cross-media artist, the other an internationally renowned cross-disciplinary philosopher. William Kentridge and Judith Butler are known throughout the world for revising and propelling their respective areas of inquiry. Meeting in Berkeley for a free-ranging conversation, these two leading thinkers consider the relationship between art and politics, the paradoxes of identity, the ethics of activism, the power of "the less good idea," and much more. This event is part of Video Art in Context, a semester-long series of lectures. More information about the series can be found at bampfa.org/program/video-art-context.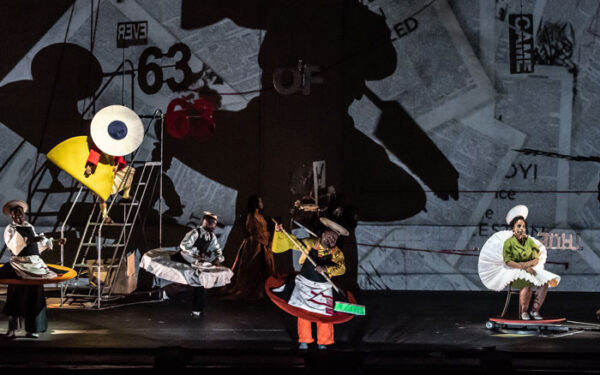 Cal Performances presents
William Kentridge's SIBYL (US Premiere)
Mar 17–19
Zellerbach Hall
Myth, magic, music, movement, and imagery combine in South African visual artist William Kentridge's newest production. Presented in two parts, SIBYL is inspired by the Greek myth of the Cumaean Sibyl, and wrestles with the human desire to know our future, and our helplessness before powers and technologies that obscure that knowledge. A talk with William Kentridge and cast members follows the matinee performance on Sun, Mar 19, free to all ticket holders.
This performance is part of Cal Performances' 2022–23 season Illuminations: "Human and Machine" themed programming.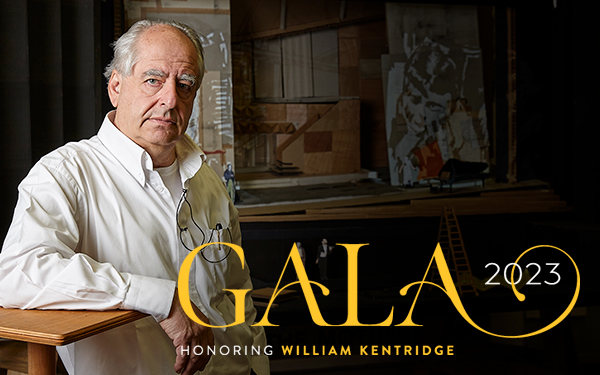 Cal Performances' 2023 Gala
Honoring William Kentridge
Mar 17
Pauley Ballroom
Cal Performances presents a Gala evening honoring world-renowned artist William Kentridge, centered around the US premiere of Kentridge's SIBYL. Gala festivities include a cocktail reception, followed by the opening night performance and an elegant dinner after the performance designed by special guest Chef Laurence Jossel, founder and owner of San Francisco's Nopa Pearson Theatre.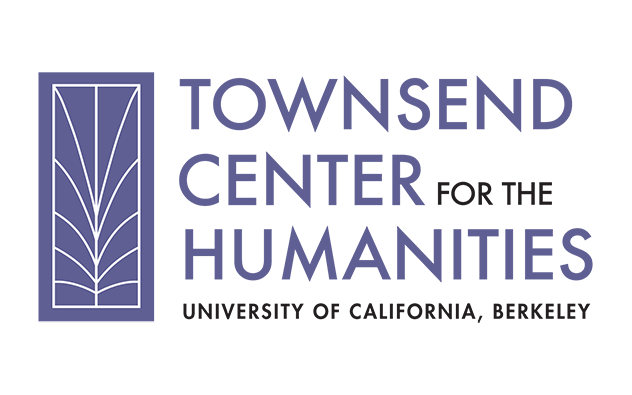 Townsend Center for the Humanities presents
Reflections on William Kentridge
This event has been canceled.
Beyond the Stage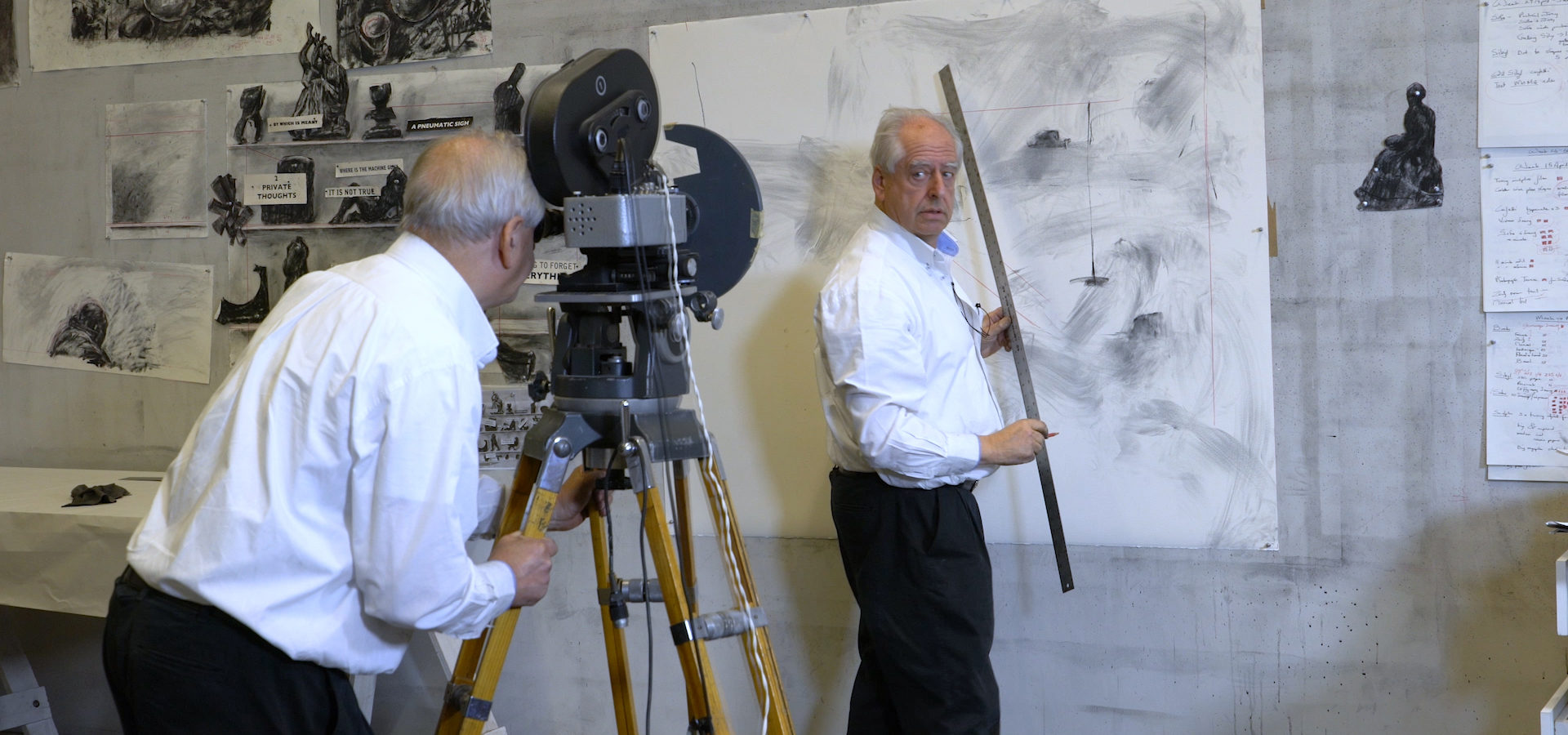 William Kentridge's SIBYL: The Reassurance of Uncertainty
Kentridge's paradoxical, illuminating art at Berkeley.