Theater/Opera
William Kentridge's
SIBYL
US Premiere
With music composed and conceived by Nhlanhla Mahlangu and Kyle Shepherd
Part 1: The Moment Has Gone
Part 2: Waiting for the Sibyl
William Kentridge, concept and director
Nhlanhla Mahlangu, choral composer and associate director
Kyle Shepherd, composer and music director
Žana Marović, editor and compositor
Greta Goiris, costume designer
Sabine Theunissen, set designer
Urs Schönebaum, lighting designer
Gavan Eckhart, sound engineer
Duško Marović, cinematographer
Kim Gunning, video orchestrator
Elena Gui, associate lighting designer

Kyle Shepherd, piano
Nhlanhla Mahlangu, voice, dance
Xolisile Bongwana, voice, dance
Thulani Chauke, dance
Teresa Phuti Mojela, dance
Thandazile "Sonia" Radebe, dance
Ayanda Nhlangothi, voice
Zandile Hlatshwayo, voice
Siphiwe Nkabinde, voice
S'busiso Shozi, voice
Myth, magic, music, movement, and mesmerizing imagery combine in revered South African visual artist William Kentridge's newest production.
Presented in two parts, SIBYL is inspired by the Greek myth of the Cumaean Sibyl, and wrestles with the human desire to know our future and our helplessness before powers and technologies that obscure that knowledge from us. The chamber opera Waiting for the Sibyl features nine vocalists and dancers interacting with Kentridge's distinctive stage design, which energizes the action of the performers with hand-painted sets, animated ink drawings, swirling projected text, collage, and shadow play. The music is composed by Nhlanhla Mahlangu and Kyle Shepherd, and layers South African vocal harmonies with rhythmic chants and piano accompaniment. 
Kentridge has taken the opera world by storm in recent years with his strikingly original productions of works by Berg, Mozart, and Shostakovich, which have graced such illustrious stages as the Metropolitan Opera, the English National Opera, the Théâtre National de l'Opéra (Paris), the Staatsoper (Berlin), and the Sydney Opera House, among many others.
The first part of the program, The Moment Has Gone, is a film by Kentridge with live music featuring a piano score by Shepherd and an all-male vocal chorus led by Mahlangu. "Combining art, theater, music, and dance, Sibyl is 21st- century international culture par excellence" (The Financial Times).
Join us a post-performance Q&A with SIBYL creator/director William Kentridge; choral composer and associate director Nhlanhla Mahlangu; composer and music director Kyle Shepherd and Cal Performances executive and artistic director Jeremy Geffen on Sunday, March 19. Free to all ticket holders of that date. 
SIBYL is co-commissioned by Teatro dell'Opera di Roma, Les Théâtres de la Ville de Luxembourg, and Dramaten-Stockholm. Executive Producer: THE OFFICE performing arts + film.
This event is part of Cal Performances' Illuminations: "Human and Machine" programming for the 2022–23 season.
This event is part of a season-long campus residency with William Kentridge.
Major support provided by The Bernard Osher Foundation.
The March 18 performance is made possible, in part, by Lance and Dalia Nagel; the March 19 performance is made possible, in part, by Nadine Tang. 
Run time for this performance is approximately 85 minutes, including intermission.
Mar 17–19, 2023
Add to Calendar
03/17/2023 07:00 pm
03/17/2023 08:30 pm
America/Los_Angeles
William Kentridge's SIBYL
https://calperformances.org/events/2022-23/illuminations-human-and-machine/william-kentridges-sibyl/
Zellerbach Hall
Tickets start at $42
Videos
Beyond the Stage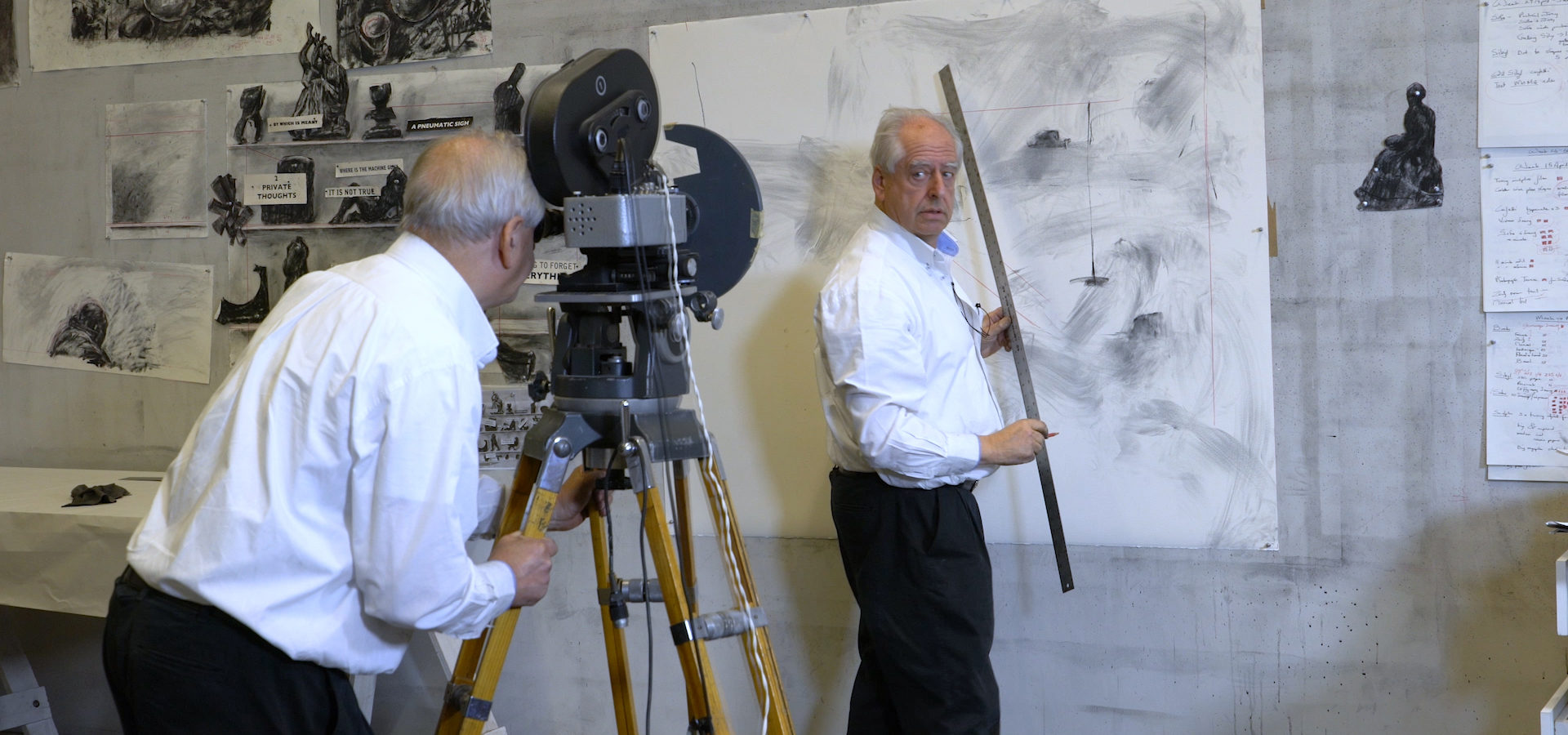 William Kentridge's SIBYL: The Reassurance of Uncertainty
Kentridge's paradoxical, illuminating art at Berkeley.
Podcast
Stream the audio of William Kentridge's November 18, 2022 visual lecture at BAMPFA To What End, about the creation of his work SIBYL on UC Berkeley's podcast series, Berkeley Talks.
Mar 17–19, 2023
Add to Calendar
03/17/2023 07:00 pm
03/17/2023 08:30 pm
America/Los_Angeles
William Kentridge's SIBYL
https://calperformances.org/events/2022-23/illuminations-human-and-machine/william-kentridges-sibyl/
Zellerbach Hall
Tickets start at $42
Single tickets for 2023–24 Season events go on sale at noon as follows:
July 25: 2023–24 Season Subscribers and Donors of $100+
Aug 1: Email Club and UCB Community
Aug 8: General Public