2022/23 Season
Illuminations: "Human and Machine"
Illuminations connects groundbreaking UC Berkeley scholarship to themes taken up by the world-class music, dance, and theater presented by Cal Performances. Illuminations programming, which includes performances, panel discussions, lecture demonstrations, Q&As, and more, sheds light on pressing topics with the power to transform our understanding of the world and shape the future.
Through the 2022–23 season theme "Human and Machine," Illuminations explores the many roles technology plays in both catalyzing and challenging creative expression and human communication. Onstage performances, public programs, and conversations will engage communities on and off campus to explore how the arts, the humanities, and the sciences grapple with the influence of technology on human expression. Through six main stage performances and even more educational events held in partnership with thought leaders, Illuminations programming follows the evolution of musical instruments, the complex relationships between technology creators and users, technology's impact on the creative process, and the benefits and potential dangers of the growing role of artificial intelligence in our society.
Learn more about "Human and Machine's" Artist Partner and Design Committee.
Human and Machine Song Contest
Cal Performances' Illuminations series invites you to explore the boundaries of humanity's artistic collaboration with technology by creating your own original song or composition that uses technology as an integral part of the creative process. The contest is open to all — composers, songwriters, philosophers, musicians, singers, computer/data scientists, ethicists, engineers, producers, artists, architects, futurists etc. — with at least one member of each song team a current UC Berkeley Student, Faculty or Staff member. Submission deadline is April 2, 2023.
Illuminations: "Human and Machine" Public Programming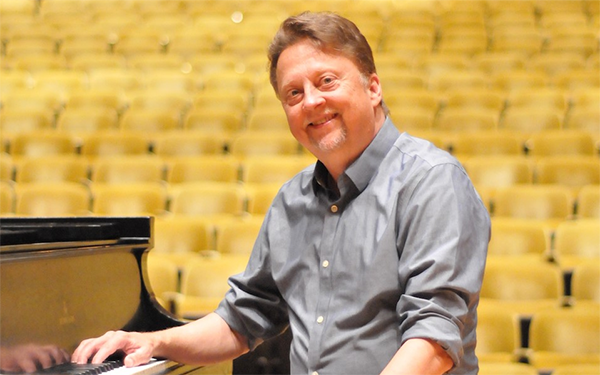 Edmund Campion: Human / Expression / Emotion / Technology / Machine / Me
Nov 3, 12:45pm
BAMPFA
In this discussion, Edmund Campion, the Director of Berkeley's Center for New Music and Audio Technologies (CNMAT), traces a recurring story of human/technology disruptions that continue to upend and transform music and music making up to our current moment. Free and open to the public.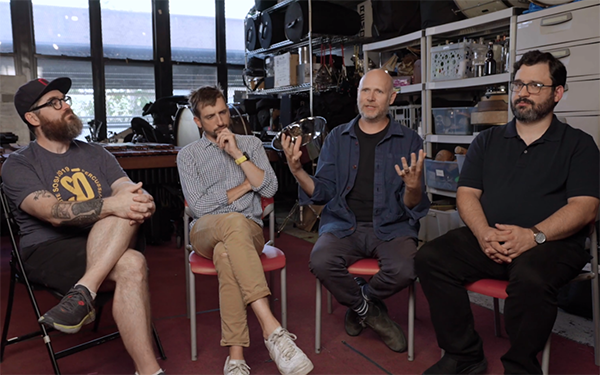 Inside the Creative Process with Sō Percussion
Nov 13, 10–11:30am
Zellerbach Hall
Join Sō Percussion ensemble members for a look at the creative and rehearsal process they used to prepare for their prior evening's performance. Free and open to the public with registration.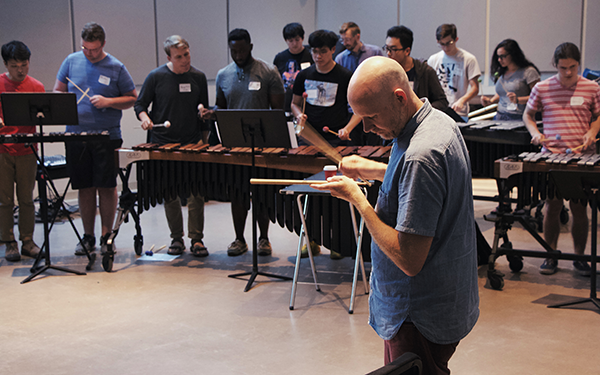 Making Music with Technology
Nov 13
Zellerbach Hall
Sō Percussion gives an in-depth look via a hands-on workshop at their approach to making organic music with technology. Private event for invited UC Berkeley music students only.
2022/23 Season Illuminations Performances
More About "Human and Machine"
Artist Partner
Every year, we select an Artist Partner who embodies the intersection of the arts and our Illuminations theme to help frame our public and campus-facing programs, such as Q&As, master classes, lecture demonstrations, and more. This year's "Human and Machine" artist partner is Colm Ó Riain. Colm is a professional violinist, composer, and the Head of Growth at the Machine Intelligence Research Institute. Colm is particularly interested in the places where creativities meet — between myriad human cultures as well as between humans and our machines, especially artificial intelligence.
Design Committee
Our Illuminations Design Committee is made up of UC Berkeley faculty, staff, and students, each with relevant expertise to our theme. Through their involvement, Cal Performances is able to curate a much richer series of public and campus-facing programs that encapsulates UC Berkeley research and speaks directly to our campus community.