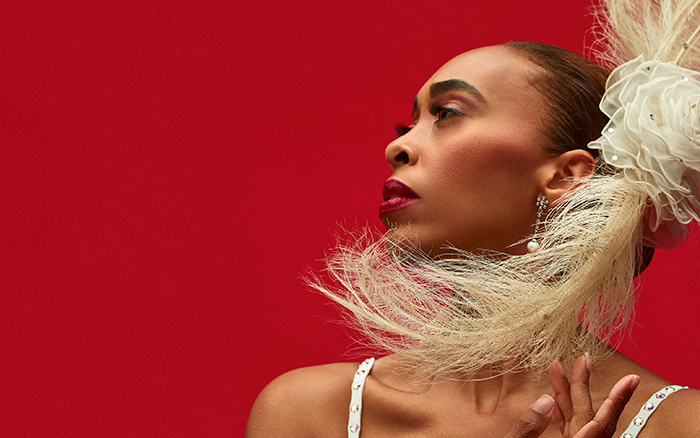 Dance
Alvin Ailey American Dance Theater
Robert Battle, artistic director
Matthew Rushing, associate artistic director
Continuing a 55-year relationship with Cal Performances, the magnificent dancers of Alvin Ailey American Dance Theater return to campus for the company's annual residency with an exuberant selection of recent works and Ailey masterpieces. Steeped in the sounds of jazz, blues, and hip-hop, the Ailey repertory celebrates the Black American experience, offering music and movement as expressions of pure joy and as opportunities for reflection and resistance. Past favorites and new works come alive through the commitment and artistry of the company's athletic, expressive dancers, who inhabit choreography by creators like Rennie Harris, Aszure Barton, Twyla Tharp, Jamar Roberts, and Artistic Director Robert Battle with the same conviction as they reinvent classic Ailey gems like Revelations.
This performance is made possible, in part, by Janice and Nicholas E. Brathwaite (April 2).
Live Audio Description
For blind and visually impaired audience members, live audio descriptions are available for the Apr 2 performance of Alvin Ailey American Dance Theater. For more information or to reserve a headset for this performance, please contact the Ticket Office.
Cal Performances' 2024 Gala
with the Alvin Ailey American Dance Theater
Save the Date: Thu, Apr 4, 2024 
5:30pm  Cocktails and Light Bites
7pm Performance
9pm Reception and Dinner
Cal Performances invites you to join us on Thu, Apr 4, 2024, for an unforgettable evening with Alvin Ailey American Dance Theater. All proceeds from this event will support Cal Performances' artistic initiatives and education programs.
The best seats at the performance will be reserved for gala guests. Tickets will be limited, so we encourage you to save the date and plan to join us for this high-profile event. More information will be available soon. In the meantime, contact Cal Performances' Development Office at 510.642.8653 or donate@calperformances.org with any questions.
Apr 2–7, 2024
Add to Calendar
04/02/2024 07:30 pm
04/02/2024 09:00 pm
America/Los_Angeles
Alvin Ailey American Dance Theater 2324
https://calperformances.org/events/2023-24/dance/alvin-ailey-american-dance-theater-2324/
Zellerbach Hall
Apr 2, 2023 7:30pm
Apr 3, 2023 7:30pm
Apr 4, 2023 7pm
Apr 5, 2023 8pm
Apr 6, 2023 2pm
Apr 6, 2023 8pm
Apr 7, 2023 3pm
Tickets start at $45
Video
Beyond the Stage
WATCH: Executive and Artistic Director Jeremy Geffen and renowned dance company directors guide us through an exhilarating season of dance in this
2023–24 Season Feature
.